It is one of the greatest romantic poets of all time that said that 'A thing of beauty is a joy forever' and hailing from the same country as Keats, the Grange View Residence, does tell you that beautiful design can also provide endless visual joy. Designed by Harrison Varma Architects in London, the house is indeed both majestic and mesmerizing at the same time with its lavish green gardens and elegant interiors that are both modern and timeless. The 7,500 square foot home is all about living it up in sophisticated style as it sports landscaped terraces, a beautiful rear garden and a courtyard balcony.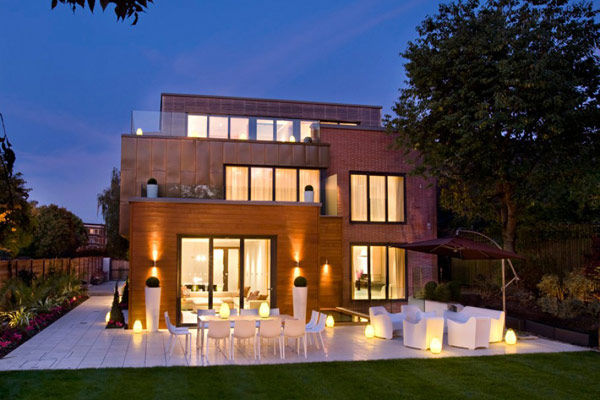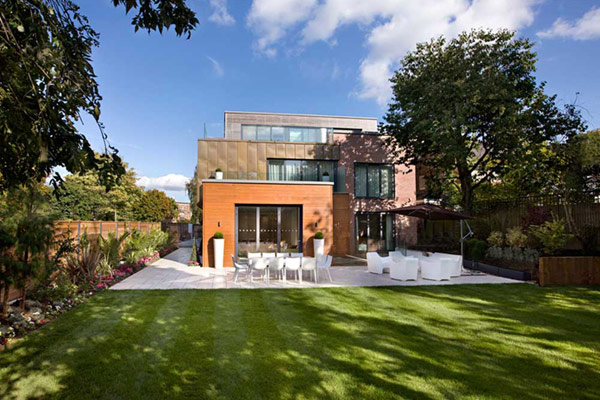 It is not just all about the exterior though, as the interiors have a sense of uniformity with a white background being the distinctive feature of almost every room in the house. It is this white simple look that is accentuated by beautiful wooden décor that also come in neutral shades which complement the room beautifully. There are no stark and vivid shades almost throughout and the only rooms that sport vivacious shades are the home theater and the gaming room.
The grand home theater is something that should appeal to most guys out there, while the wonderful courtyard and patio space with ample seating space means there is plenty of room for outdoor fun. A complete home with a truly 'English' charm!