As you start planning for your home, one of the most challenging aspects is the design of your bedroom and finding ideas that suit your taste and yet fall in line with contemporary style. While designing the living room somehow seems the easier task since most people have more or less pretty well established idea about what they want, the bedroom often presents a dilemma between the warm and inviting to the sleek and stylish. Here is a wonderful example of how you can bring the best of both worlds together and create a perfect harmony.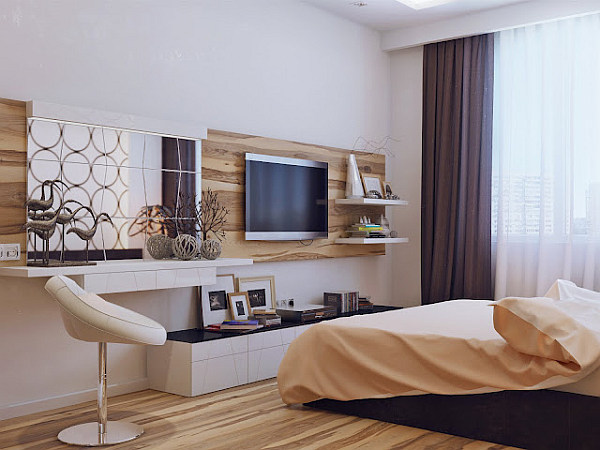 The walls of this beautiful bedroom integrate both wood and stone seamlessly as they create one continuous flowing space which is illuminated by the warm hues of two extravagant chandeliers. Apart from using other pendant lamps and appropriate lighting installations which further enhance the interiors, the décor he been largely kept, sleek, simple and sophisticated. That gives the room the 'contemporary' look that most home owners crave for. It is also highly space conscious and ensures that the limited area feels large.
The clever us of the mirror to further enhance this feeling and the shelves that do not stretch all the way down are great examples of how one needs to decorate small spaces to ensure that they seem uncluttered and pleasing on the eye. (work of Rusu Ruslan)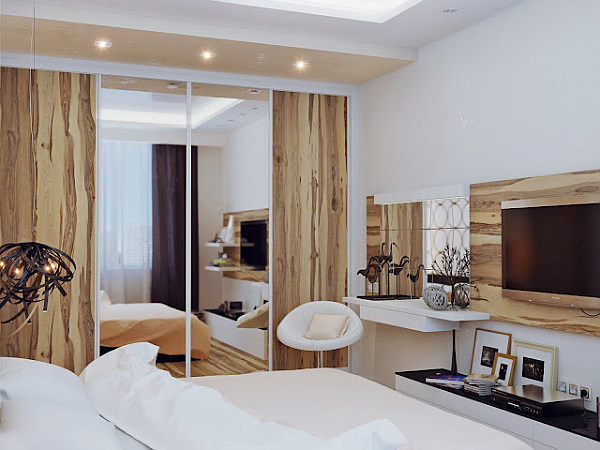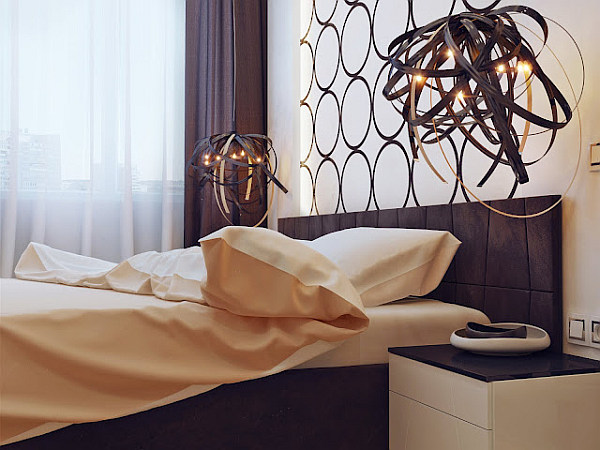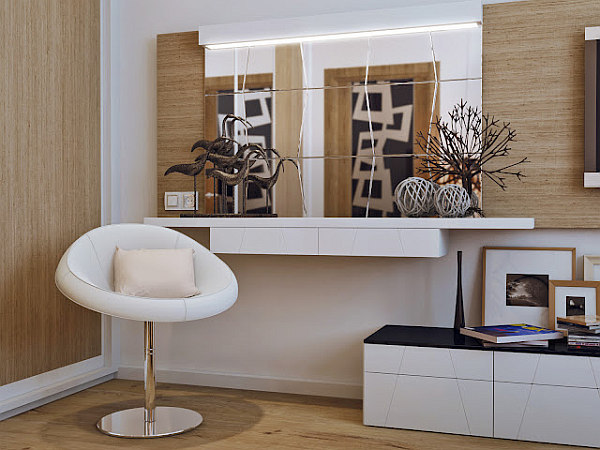 Liked the story? Share it with friends.