In the concrete jungle, you're hard pressed to find much space to breathe in fresh air and enjoy an uninterrupted view. Parks and office courtyards offer a nice reprieve from city living, but they're simply not home.
However, many lucky city dwellers have access to their very own rooftop space. While it may seem nothing more than yet another slab of dull concrete, a few homeowners with a keen eye for design and a craving for outdoor relaxation have been able to transform their rooftop into the perfect outdoor refuge.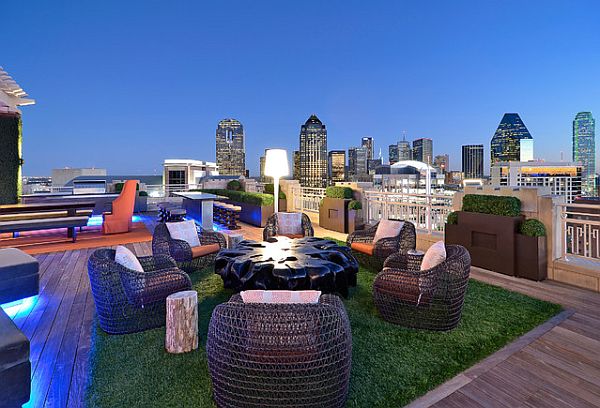 Here are a few tips for decorating a rooftop space:
1) Add Some Shade. Whether the rooftop of your building is up four stories or forty stories, it's going to get hot. All of that direct sunlight makes for some pretty steamy conditions (and a great place for a few solar panels.) However, by adding a covered awning, a large umbrella or canopy stand you can enjoy the outside and beat the heat.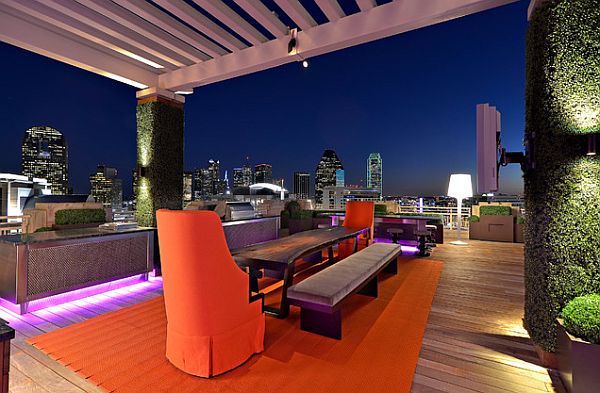 2) Get Cozy. A rooftop is nothing more than a combination of steel, brick and concrete, so you'll need something to soften the edge. Add a few outdoor rugs, a few washable canvas cushions and some sort lighting in the form of paper lanterns or candles.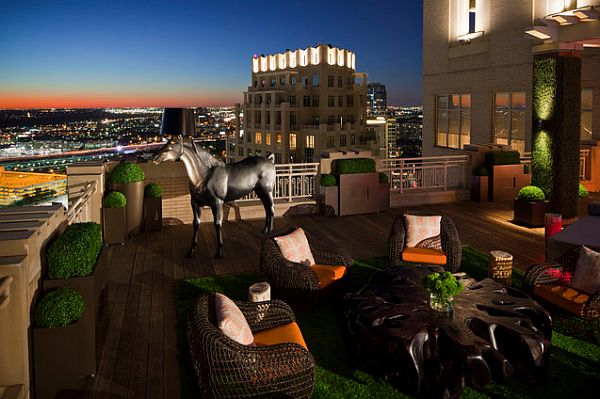 3) Go Green. If you're really yearning for some earthy touches, a rooftop is a great place for a green patch – especially for plants the need a great deal of direct sunlight to thrive. Grow your own fresh veggies, and a add a few hanging flower baskets or potted shrubs for extra greenery. Or maybe you can go orange? :)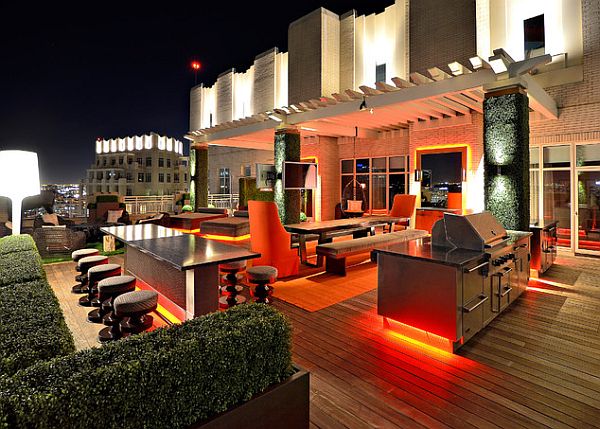 4) Get Cooking. You may not have a backyard for barbecuing, but a rooftop is a worthy substitute. Add a grill for cookouts and an outdoor dining table for summer evening parties. If your building fire code allows, you may even install a fire pit for those windy, chilly nights. With a little creativity, it's easy to transform your rooftop into a year round retreat.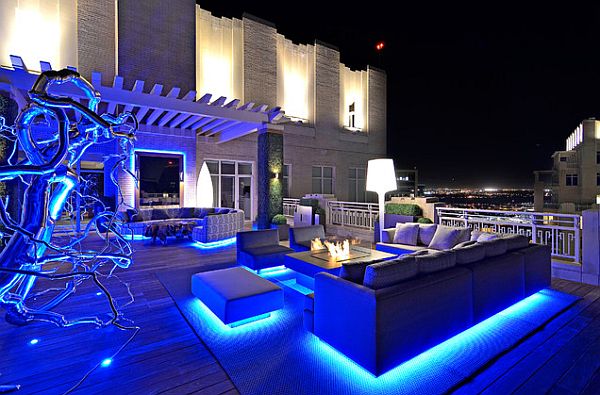 5) Make it fun. Besides a great visual feast for the eyes, make your rooftop sanctuary a place that just invites you and your guests for lots of fun. From cards to dinner to sharing a few beverages between adults, all should be entertaining and exciting. Chess anyone?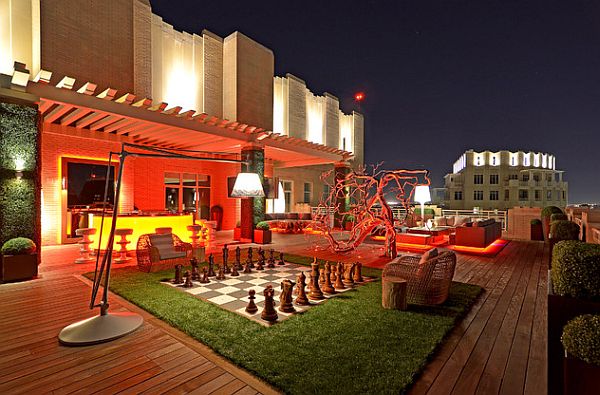 Above images by Harold Leidner Landscape Architects who took care of a modern rooftop for a private residence in Dallas
And if you need more ideas for your rooftop space, I bet one of these will take your breath away.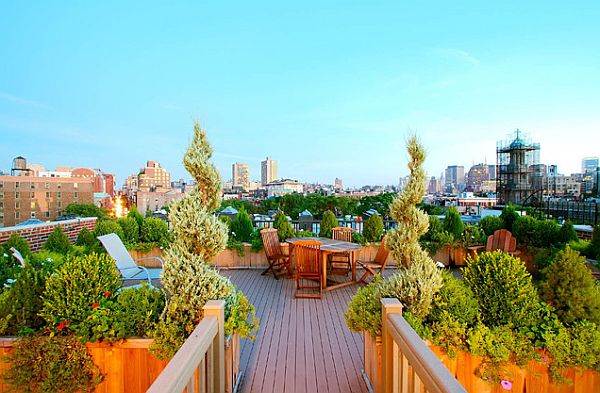 by Amber Freda Home & Garden Design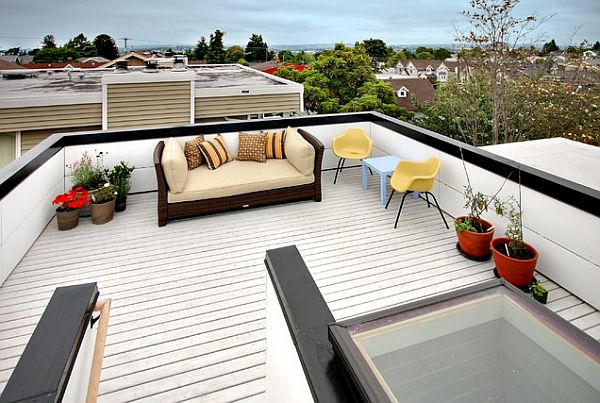 by Elemental Design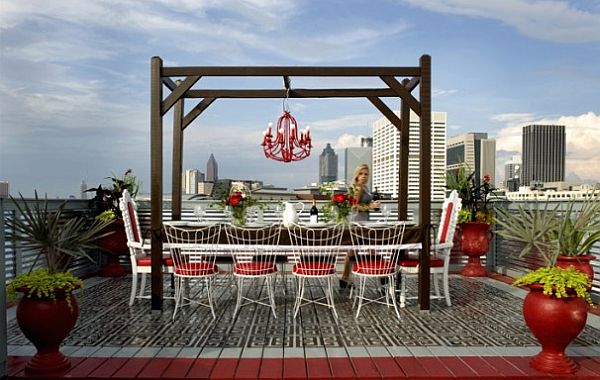 by decor demon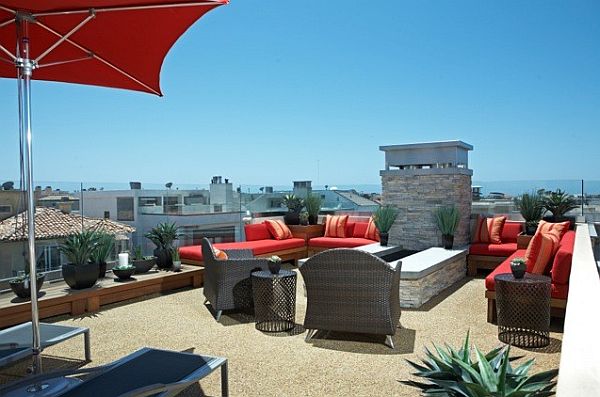 by Joani Stewart-Georgi – Montana Ave Interiors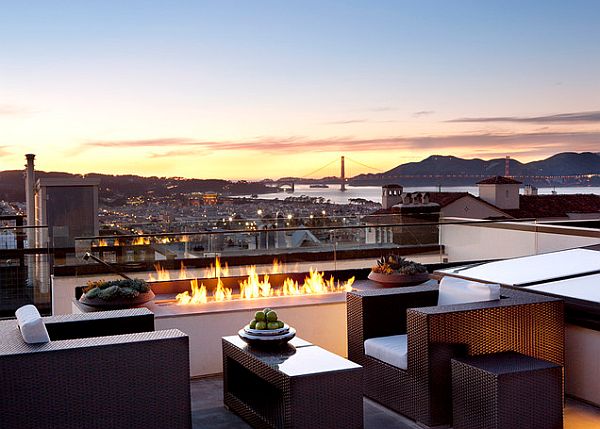 Russian Hill / by John Maniscalco Architecture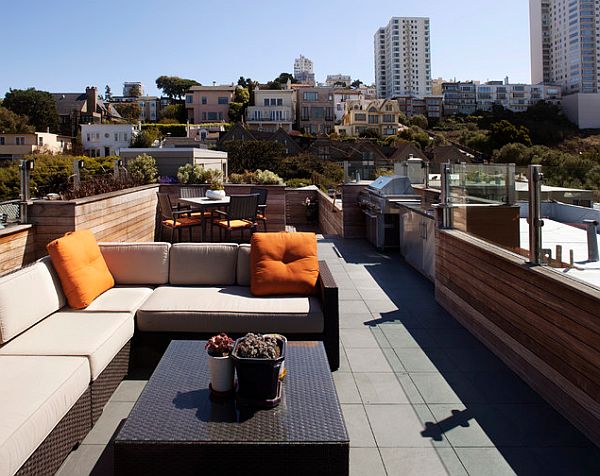 by Gast Architects / Photographer: Paul Dyer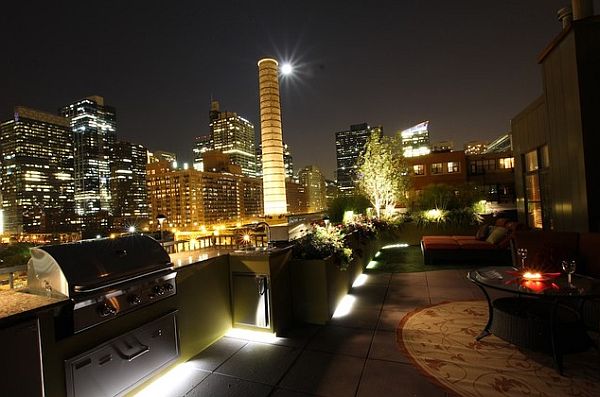 by Chicago Green Design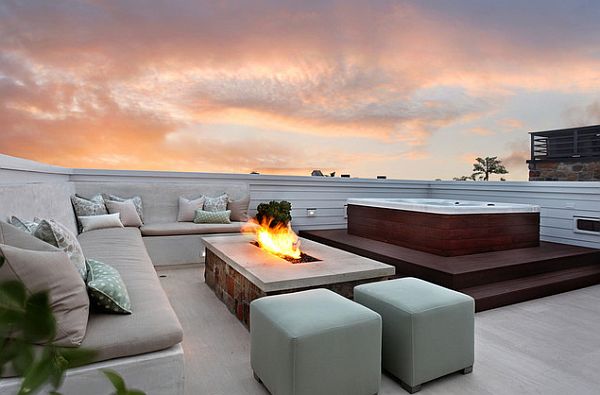 Architect: Brandon Architects / Interior Designer: Patterson Construction / Photos by: Jeri Keogel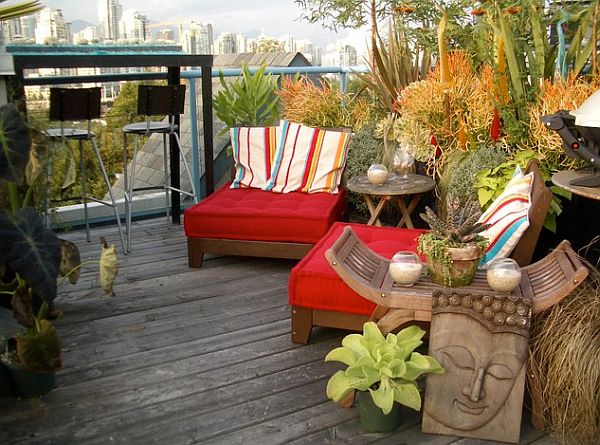 by Glenna Partridge Garden Design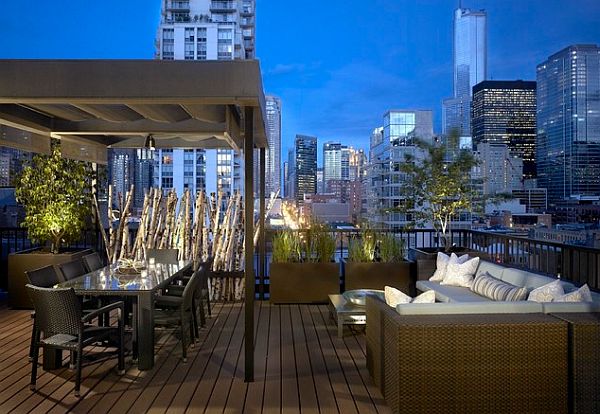 by jamesthomas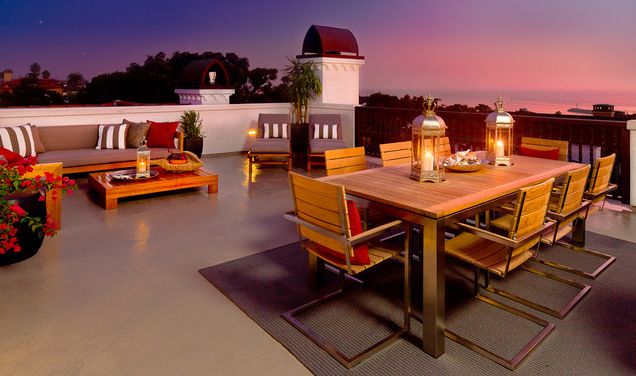 by D for Design