You sometimes take a look at few of the snapshots that fly around as desktop backgrounds or beautiful posters and feel "that could never be real". But then, not all magic is created using Photoshop as nature often throws up images and views that trump anything we can ever cook up. And a trip to the Constance Moofushi Resort in Maldives will surely reinforce this idea as this refreshing and tranquil getaway does seem like a piece of heaven that has fallen on to earth so that we mere mortals can get a tantalizing preview!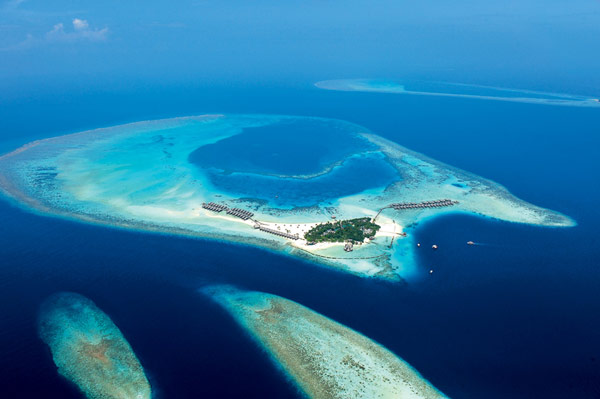 The resort itself is made up of pure lagoons, sandbanks and sporadic lush green woodlands that have been brought together in the heart of the Indian Ocean. As a nation, Maldives is renowned for being a perfect nature getaway and being close to the Indian sub continent, is easily accessible. The 5-star Constance Moofushi Resort itself sports 110 land and water villas and offers you a stay that pretty much gives you the feeling that you are living on the ocean itself.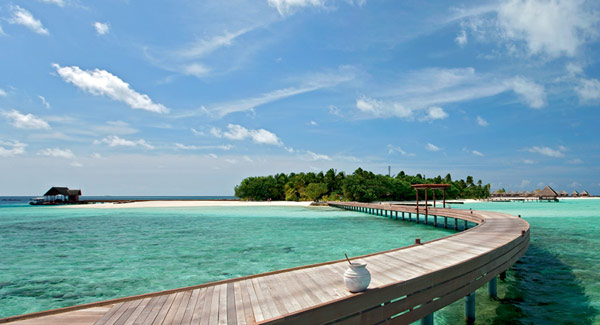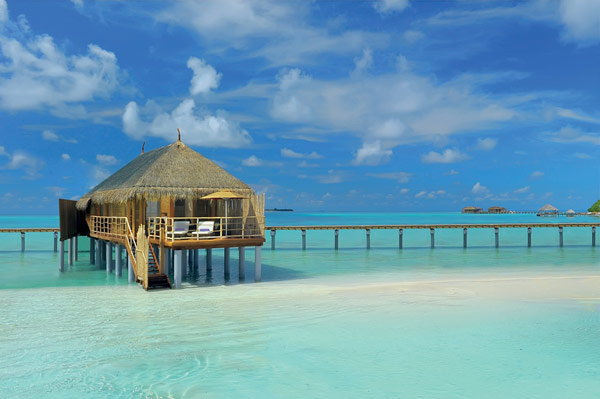 Apart from the calm turquoise lagoon waters that seem magical and the pristine white sandy beaches which sparkle under the full moon light, you can also enjoy the many gastronomical delights of the region at the collection of restaurants that are located close to the waves.
With each villa laced in luxury and local design, this is indeed a world onto itself — a world that will leave you wanting for more.