It is one thing to have a cool beach house or a summer retreat on the coast that offers you a relaxing view of the sand and the surf and a whole different ballgame to live in a home that is pretty much styled to mimic the form of one gigantic wave.
This beautiful summer retreat designed by Turkish designer Gunes Peksen must be what a sneak-peak of paradise looks like for someone who loves to surf and spend all their time on the beach. And this beautiful structure is a lot more than just a fancy modern home that mimics a wave in all its pomp and life on the blue as its stylish interiors and minimalistic approach make it a perfect getaway for anyone who loves sleek design and contemporary style.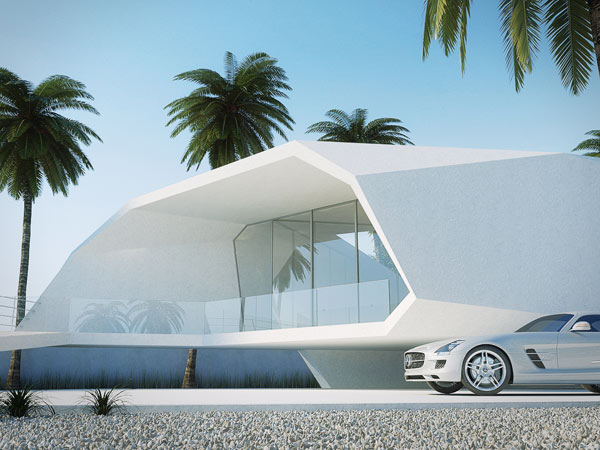 The extensive and expansive usage of glass on the front not only gives the 'Wave House' the transparent look that it needs to mimic the motion of a wave, but also allows for plenty of natural light and provides you with a beautiful view. The glazed façade and the flowing ramp all are perfectly placed to ensure that you never ever lose the feel of 'living inside a wave' and with equally glossy interior, this is all about living it up with understated class!