One of the best things about smart renovation of an old home is that you not only get to have a brand new home that suits your latest needs and meets to your current taste, but it also allows you to keep the spirit of the original home intact and the memories (if any) attached with it alive. And that is precisely what FINNE Architects have tried to accomplish with this gorgeous home set among secluded woods about 25 miles north of Seattle.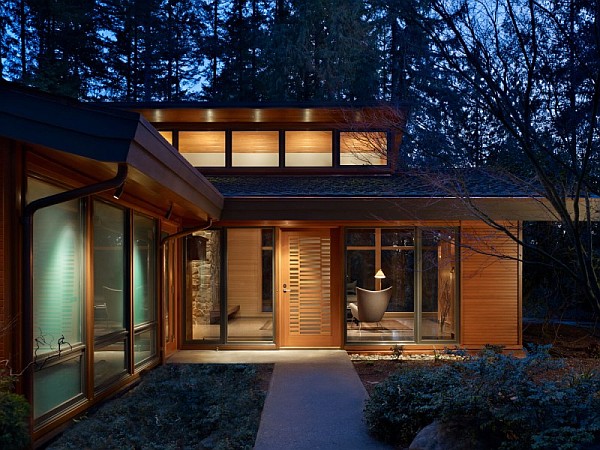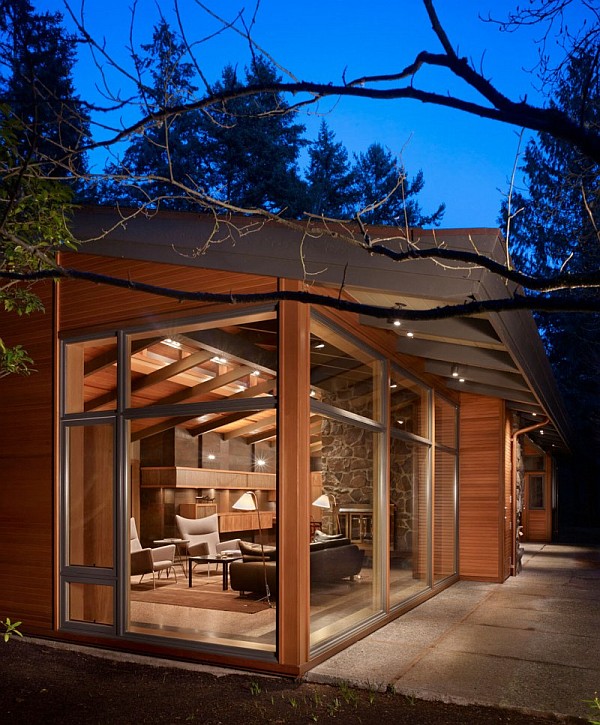 The home is surrounded by beautiful forest area and to give its denizens the best possible view along with complete privacy (which is not to find in this part of the woods), the architects have used glass and wood extensively to create a sustainable and stylish structure. This indeed looks like a 'Glass House' surrounded by green as the vast floor-to-ceiling glass windows and the translucent glass frames that demarcate space on the interior, ensure that you have unobstructed views and plenty of natural ventilation.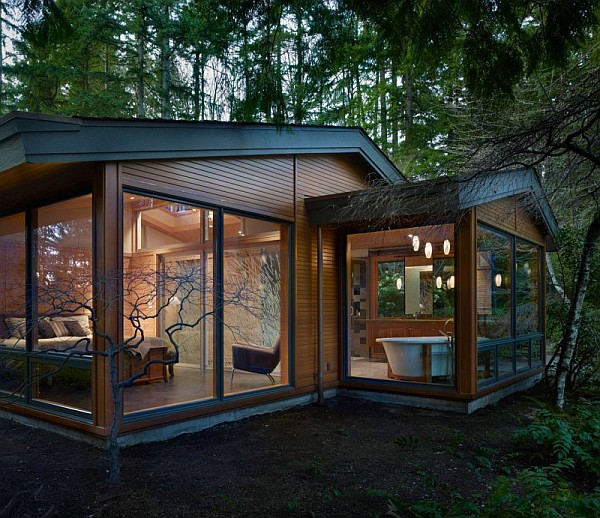 The use of wood has been smart and trendy and complements perfectly the large portions of glass both in its texture and in its varying shades. The spacious master bedroom and the master bath along with the modern kitchen that is both contemporary in function and classic in form give this home a balanced look. With green building materials and energy-saving insulation and heating methods, the renovated home is all about smart sustainability.