Whether you're looking to sell your home in the near future, or simply want to give neighbors and friends a more welcoming impression of your abode, you may want to consider perking up your home's curb appeal.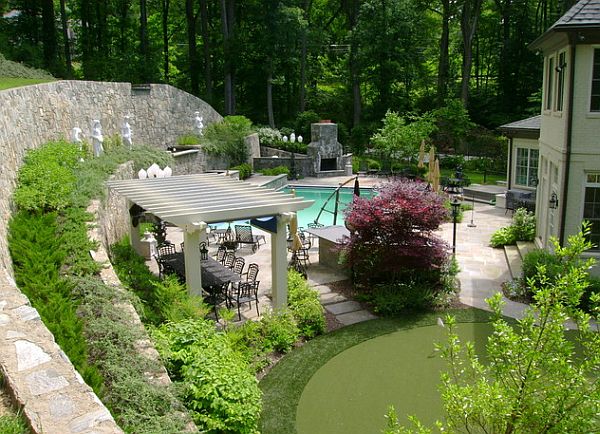 by Slater Associates Landscape Architects
The front of your home is the first thing that most people see and, regardless of the brilliant décor within, the exterior will certainly make the first and most lasting impression. A poorly manicured lawn, messy landscape, cluttered yard, worn shutters or an ugly front door can deter people away immediately. Here are some helpful hints for improving your home's curb appeal.
One of the best and quickest fixes for the exterior of your home is a little paint. Over time, your shutters and front door can become worn and unattractive from harsh weather or constant use. A gallon of paint will generally run you less than $30 and can make a big difference.
If you're feeling particularly artsy, consider a bright, bold color for a bit of pop. If your shutters or door are in complete disarray and beyond repair, you may want to consider a full replacement.
Next, clean up your yard.A good rule of thumb is to remove anything you wouldn't want in a family portrait. This means children's toys, gardening tools, trash cans and any other unsightly clutter should be promptly removed. Rake up leaves, pine straw and other natural debris, and mow your lawn. Shape hedges, plant flowers and limit your garden ornamentation to just a few pieces.
If you have a sidewalk leading up to your front door, add some simple pathway lights to give your home a cozier feel after dusk. If you don't have a sidewalk, purchase some steppingstones to add a more inviting impression. After all, a welcoming home is an attractive home.
Liked the story? Share it with friends.