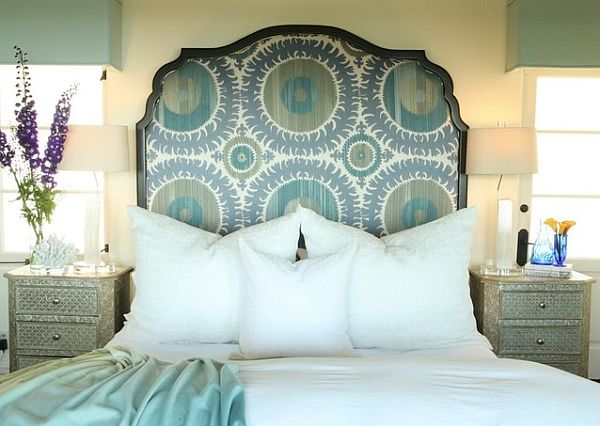 Headboards help to dress up a bedroom, create a more cohesive design and allow you to impose just a bit more of your own personal style. However, for some, an entire bed frame can be a bit pricey and, for others, the traditional headboard simply doesn't capture the essence of style they're looking to impart. Luckily, there are plenty of other ways to dress up the head of your bed without using a conventional headboard.
So if you're looking for headboard ideas we have some that will inspire you for sure.
Photo Collage Headboard — Instead of a meaningless metal or wooden mass holding up your pillows, instead decorate the area behind your bed with a collage of framed photos. You may choose several same-sized photos in identical frames or a mish-mash of different sized pictures in mis-matched frames. As you settle in for sleep each night and greet each morning, the smiling faces of your loved ones will be just a few inches away.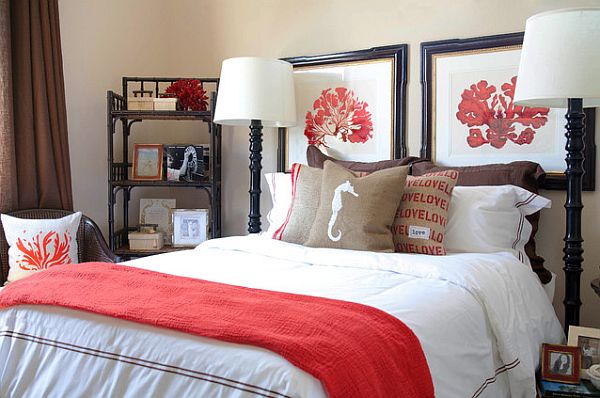 Chalkboard Headboard — Locate a large chalk board or construct your own out of a large piece of plywood, chalk board paint and a frame. Leave loving notes to your partner before you head off for work in the morning, jot down daily reminders or draw up your own work of art every day.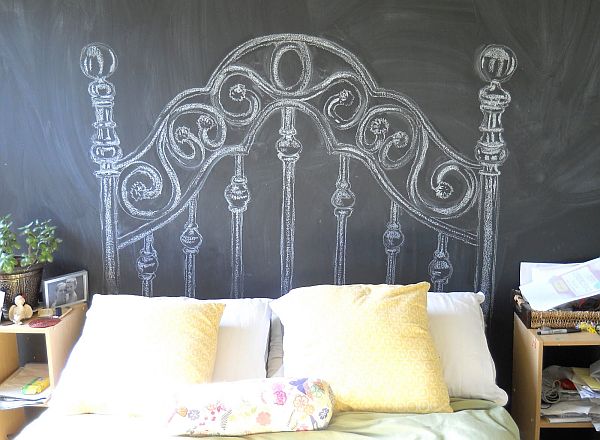 Wall Medallion Headboard – Wrought iron, ceramic, mosaic tile, cut glass – there are so many beautiful wall medallions to choose from and any option will add life and personality to your boudoir. Large ceiling medallions can also be hung as a breath taking headboard alternative.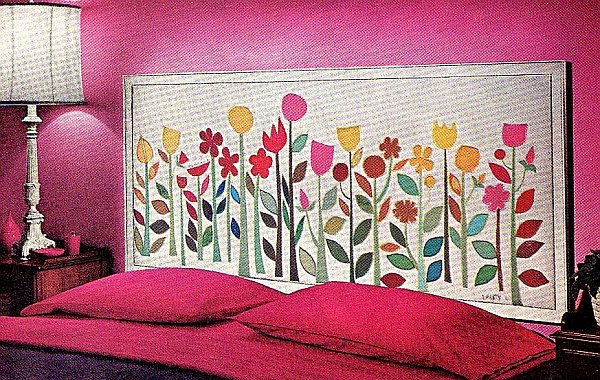 DIY Old Door Headboard – Repurposing is not only a great way to recycle and reduce your carbon footprint, but it also gives you an opportunity to become really creative. An old vintage or reclaimed wood door will give your home the simple rustic touch you've been craving for a very low price. Who wouldn't want a one-of-a-kind piece?