Showcasing a fascinating fusion of the old and the new, the Connemara Residence is a perfect example of how one can still adopt a classic look for a contemporary home and do so in stunningly aesthetic style. Conjured up and brought to life by Dublin-based studio Peter Legge Associates, the home combines two stacked stone structures with a glass enclosure between both of them.
The amalgamation is a wonderful example of bringing together two contrary elements in a visually appealing fashion as glass and stone differ both in texture and in their representation of building materials from various eras.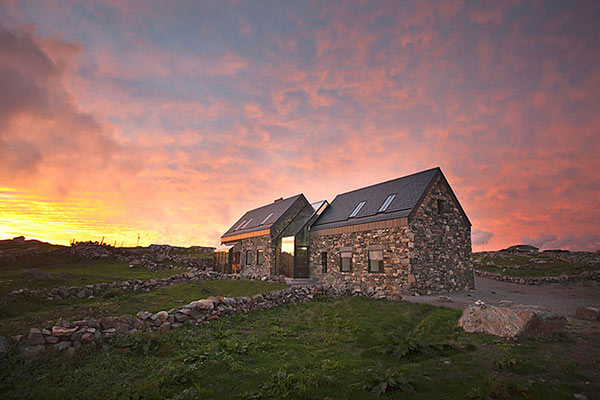 While the glass is a more modern and delicate material, stacked stone is a throwback to the classic Nordic style that is so inherent to the region and is a definite symbol of strength. The design of the cottage ensures that it blends in effortlessly with its rustic and tranquil surroundings, while the interiors still remain fashionable and stylish.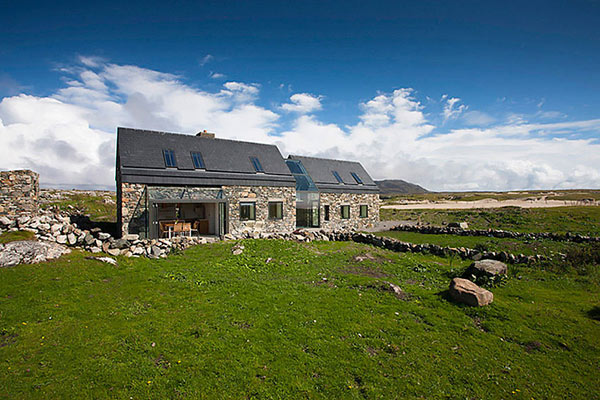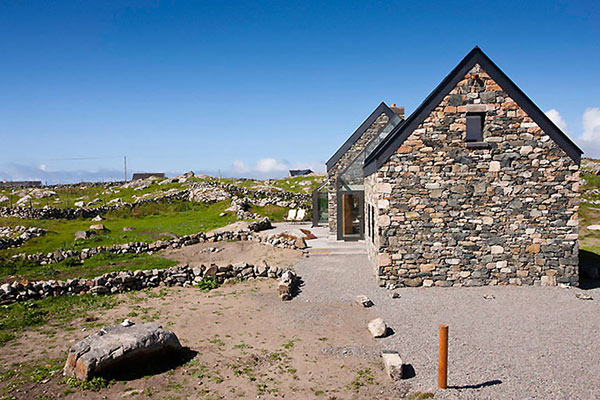 The dining area looks especially beautiful with a giant glass section in the stone wall providing the owners with wonderful views of the green outdoors. With glass offering plenty of natural ventilation and a lovely fireplace providing for a great gathering area, this single family residence is a wonderful example of going classic without compromising on comfort.