Vertical. Horizontal. Slanted. Our walls are begging for more than chair railings, wainscoting or just a triple coat of paint. No, they want to mix it up and create fluidity by designating one accent wall to carry the precious weight of wood flooring in vertical, horizontal or slanted styles.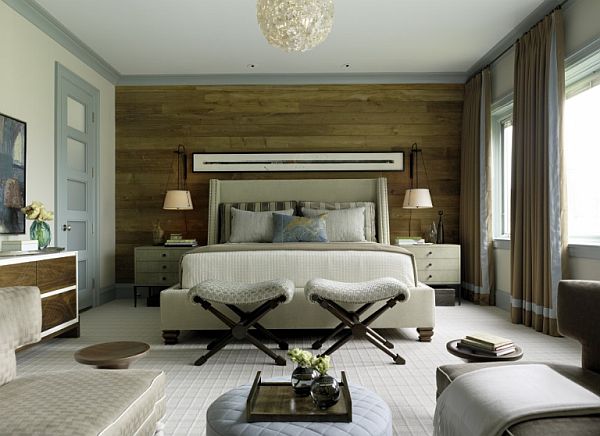 In this way we can redefine the term floor to ceiling. Taking an ordinary wall we can dress it up with the same luxury we grace our feet upon. And like the days of our adolescence when our readily handy excuse for getting caught saying something wrong was quipped smartly, "Oh. It's opposite day." Well, opposite day is back in style. And it's not about excuses. It's about creating an experience in our homes that will withstand years to come both in style and durability in unexpected seemingly opposite ways. Our walls get to be a flooring element of our room.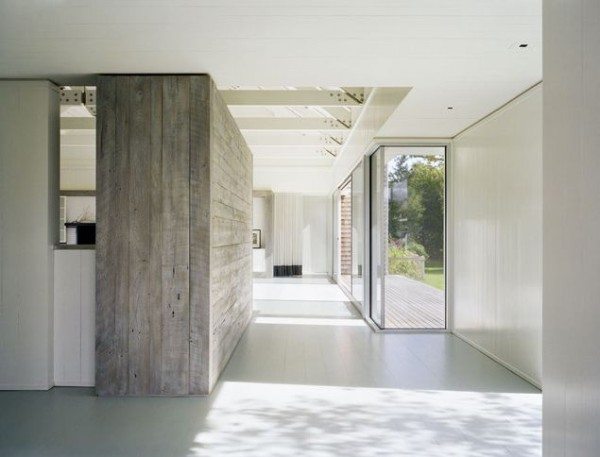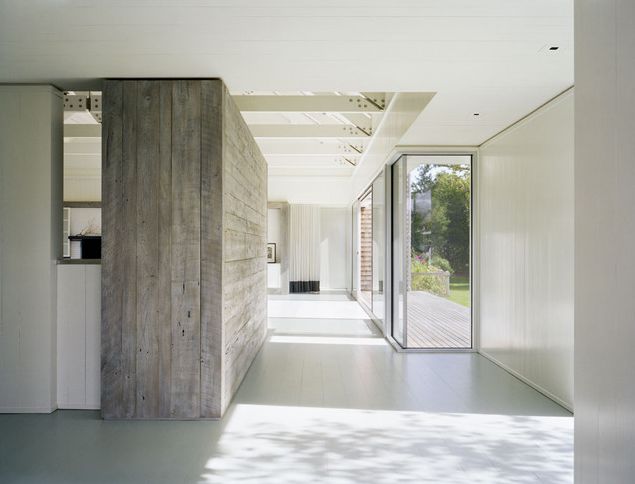 1. Prelude: Whichever way you choose to install the flooring the wall needs to be prepared as if it were a floor. As if furniture will scuff it, as if it will hold a baby grand, and as if it were an optimal walking path. A floor that is uneven is not an optimal place to relearn your balance or push a teacart across come Sunday brunch time. A warped or uneven wall will disturb the continuity of your room just as much. So before you begin any step check your wall thoroughly.
2. Opening Scene: Measure and use nylon string to determine if you could have a structural issue such as warped walls. You'll be surprise how many walls suffer from this malady. Not only for this reason will you need to apply half-inch plywood to your wall. It will even out irregularities, but will offer an anchor for your flooring securing it for years with a dependable surface.
3. The Buildup: Next you will screw this plywood into place using screws. The circular motion of the screw as it winds its way into the wood leaving a few splints to fly through the air is a guarantee that not only will your plywood stick, so will your flooring. Of course this is where your stud finder plays a key role in your cast towards the film called, "Floored: When Wood Meets Wall."
4. The Grand Finale: Using another cast member called the level, begin installing your flooring as if it were real flooring. Starting approximately half an inch off the floor, snap your chalk line and begin the installation using finish nails puncturing your floor and plywood anchor at a slant. And just as you would stagger your joints on your floor, so will you stagger the joints on the wall. Measure, cut, stagger, nail until finally you defy gravity and have expanded your floor up to the ceiling. A little bit of Murphy's and let's pull back those red curtains.
As you can now see, opposite day turned out positive. So pull up a chair, pull on some sleek click clack shoes and kick up those heels against your new flooring, I mean wall. Now try to tell me that flooring belongs only on the ground. Like a vine that is overgrown and covers your home in sweet smelling blossoms, the floor that extends its pattern up a wall is truly a sweet smell for our eyes.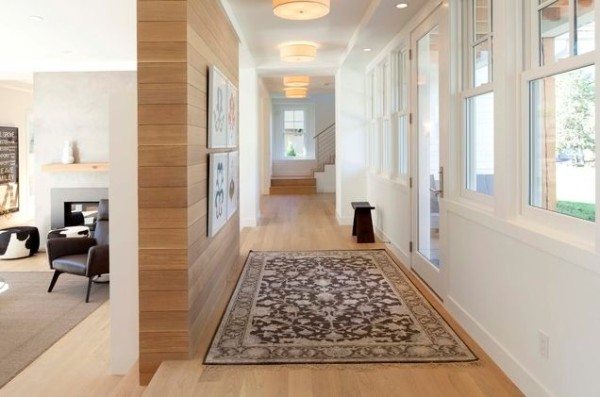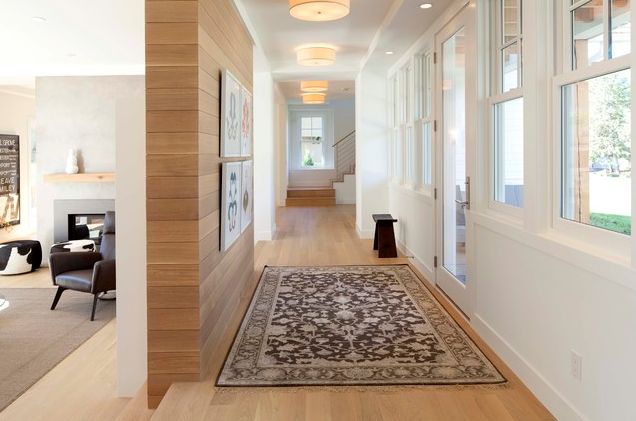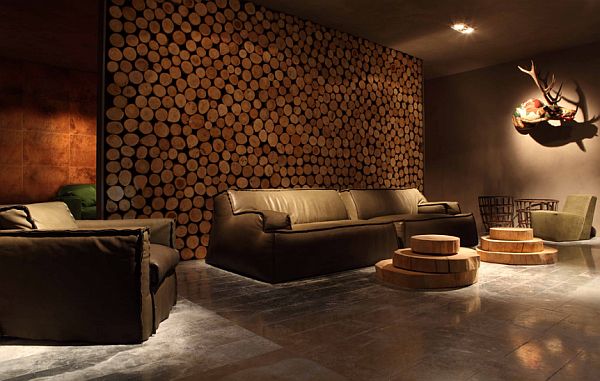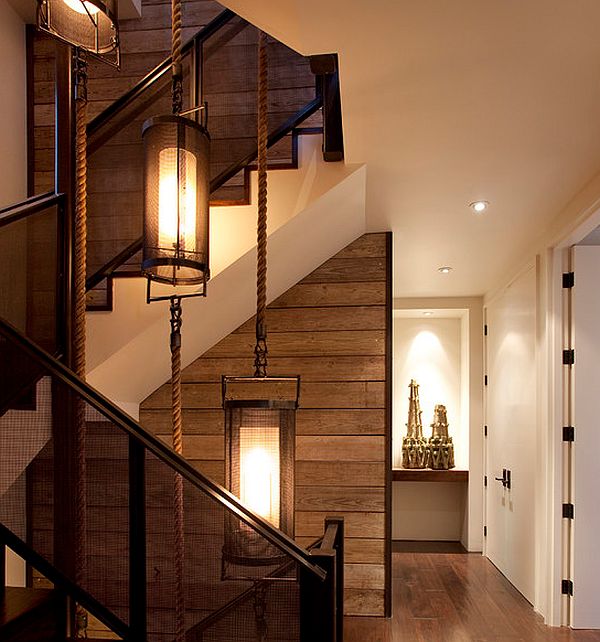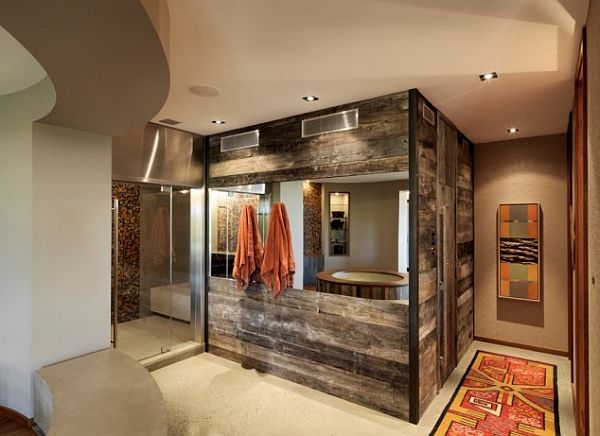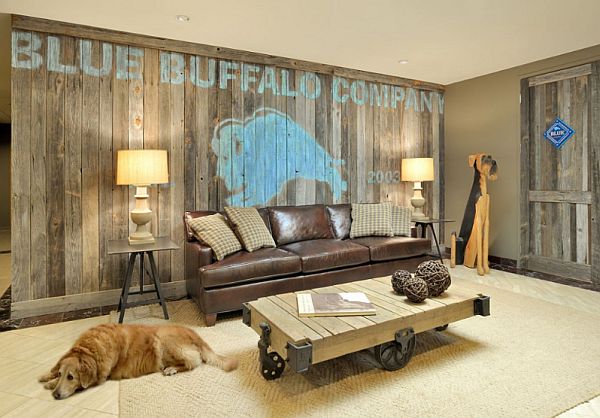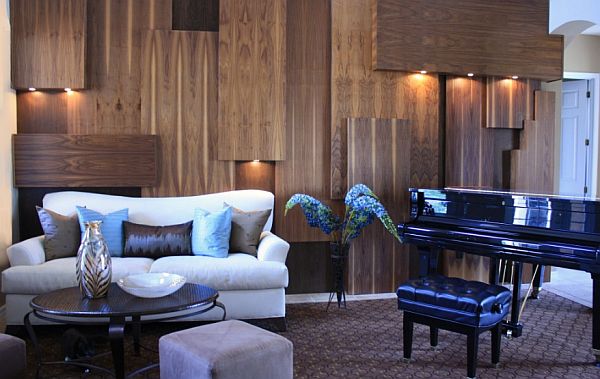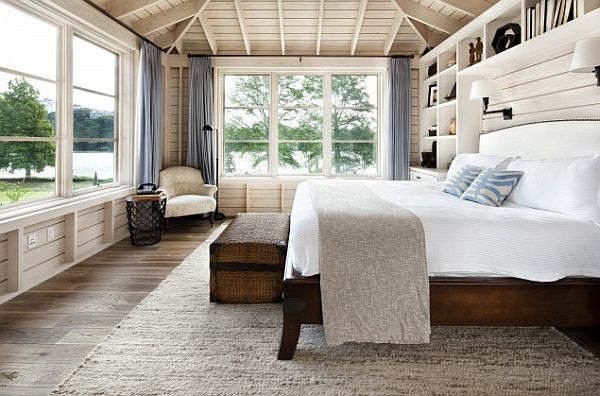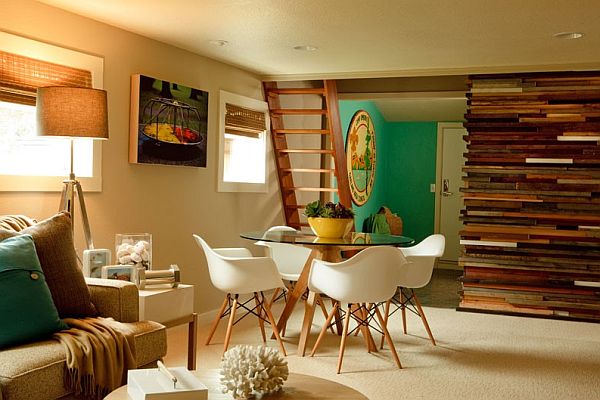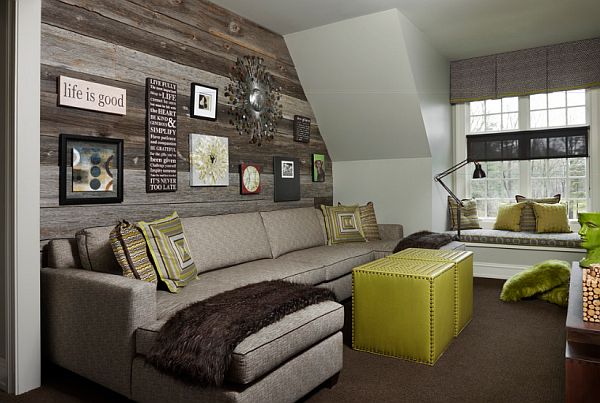 Images credit : 1, 2, 3, 4, 5, 6, 7, 8, 9, 10, 11