Black rooms aren't just a place to develop your amateur photography. No, they offer sophistication, elegance and style to your home. Done correctly you can create a new ambiance for your home that will show your serious side with glimpses into the quirks that make you, you.
Unless of course you are scared of the dark?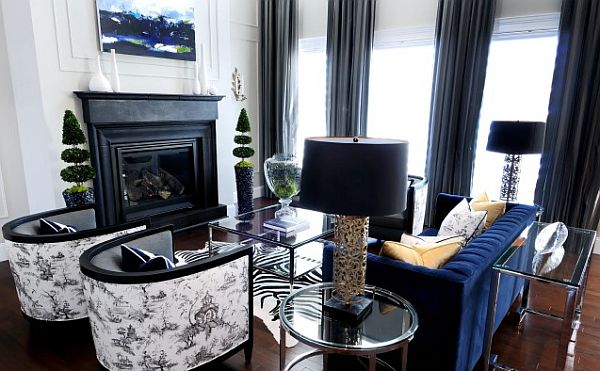 Does the thought of walking alone from your car to your front door cause shivers to run down your spine? Do you keep a nightlight on during all hours? Does the man on the moon and the headless horse still exist in your subconscious?
The years of my childhood were full of struggles against these terrifying nemeses in the form of nighttime and darkness. To me everything became louder when the lights were off. The sound of things going bump in the night was intensified by ten times. Shadows looked gruesome and transformed right before my eyes into Cyclops as my fingers grasped the edge of my blanket slowly pulling it over my head, but the curiosity and fear of the unknown never allowed the blanket to keep my eyes sheltered from the inky blackness.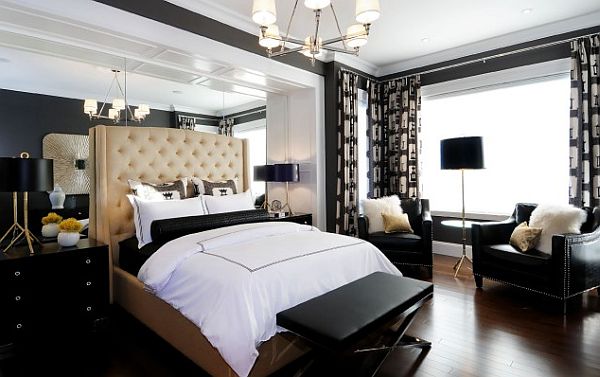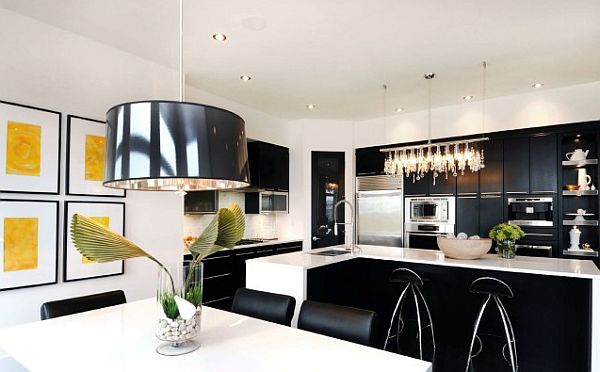 This + the two images above / by Atmosphere Interior Design
And when you bring the blackness in during daylight hours, you too won't be able to cover your eyes for long. No, you will want to keep them pried open as you take in a room that expresses that yes indeed, black can and is the new white. For today we are going to darken your living room with muted tones of gray and black and add some flavor with solid pops of color through intentional décor and accessories.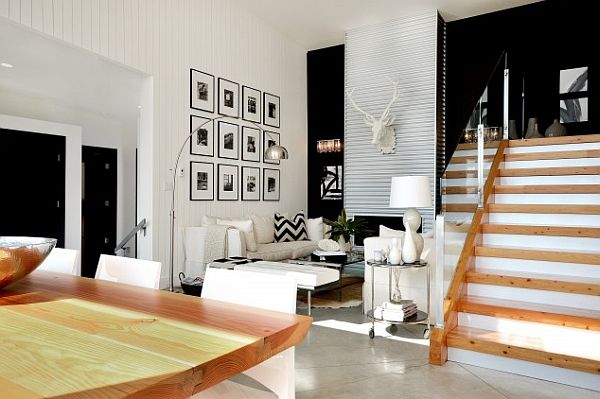 Let's get this party started, here's to decorate with black!
Step One: Black walls. Painting them with several coats of black to ensure that you have a solid streak free wall. It sounds intimidating and like we are attempting to recreate a scene of a Harry Potter or Twilight set, but when you choose a room that has windows offering natural lighting and high ceilings in white, the end result is breathtaking.
Step Two: Okay so maybe eliminating white isn't the answer: All black is great, but a black wall with selective art and décor is astounding. The contrast between silver gilded mirrors and colored wood picture frames against the starkness of black will burn the memory with good darkened images.
Step Three: Furnishing. If you are going for sexy and masculine then black on black with a little bit of cream will do wonders for achieving your desired effect. A black midcentury modern or tuxedo sofa paired with a cream tufted chaise lounge with a black footed glass topped coffee table as the centerpiece and you have upped the ante of your black room to profound amounts.
Step Four: Colorize. The art of accessorizing with colors can be tricky when you take in patterns, textures, shapes, dimension and most importantly the desired big picture. In this case we'll start with some burgundy and gray velour pillows in assorted shapes and sizes. A monochromatic black rug under your black abstract shelf holding your white photo frames with black and white photography and some typography art and your room will slowly come together. Other minute infusions of your burgundy hue to top it off and you have successfully dispelled the shadows of your haunted childhood.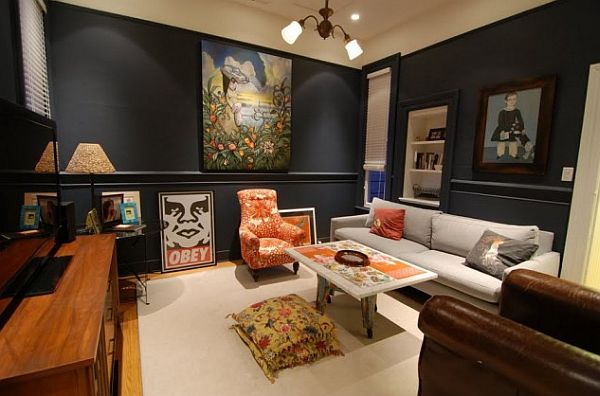 Courtesy of Jeff Cooper
There is no room in here for goblins, or the boogeyman. No, this is a room of luxury that will prove to the naysayers that black on black works, even in the home, even in the daylight. Nothing spooky about that, now is there?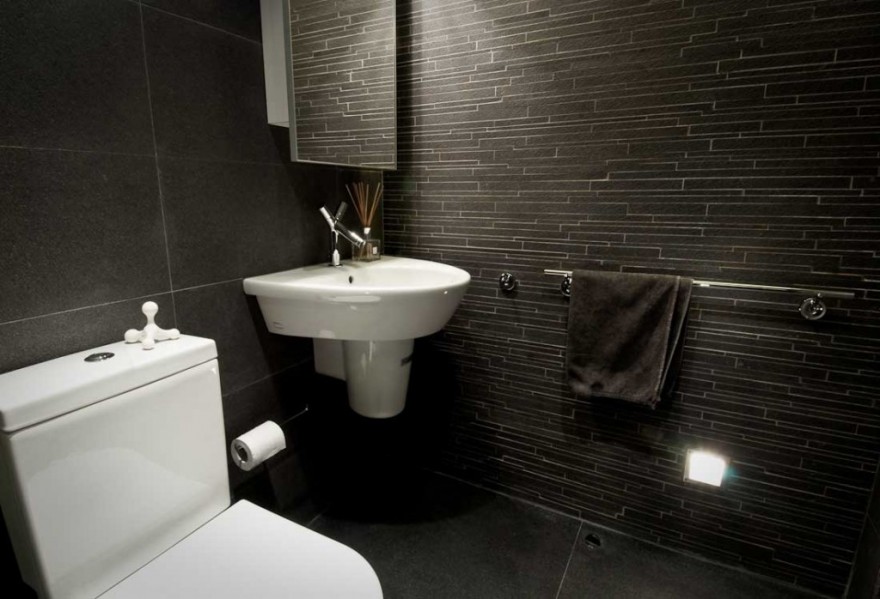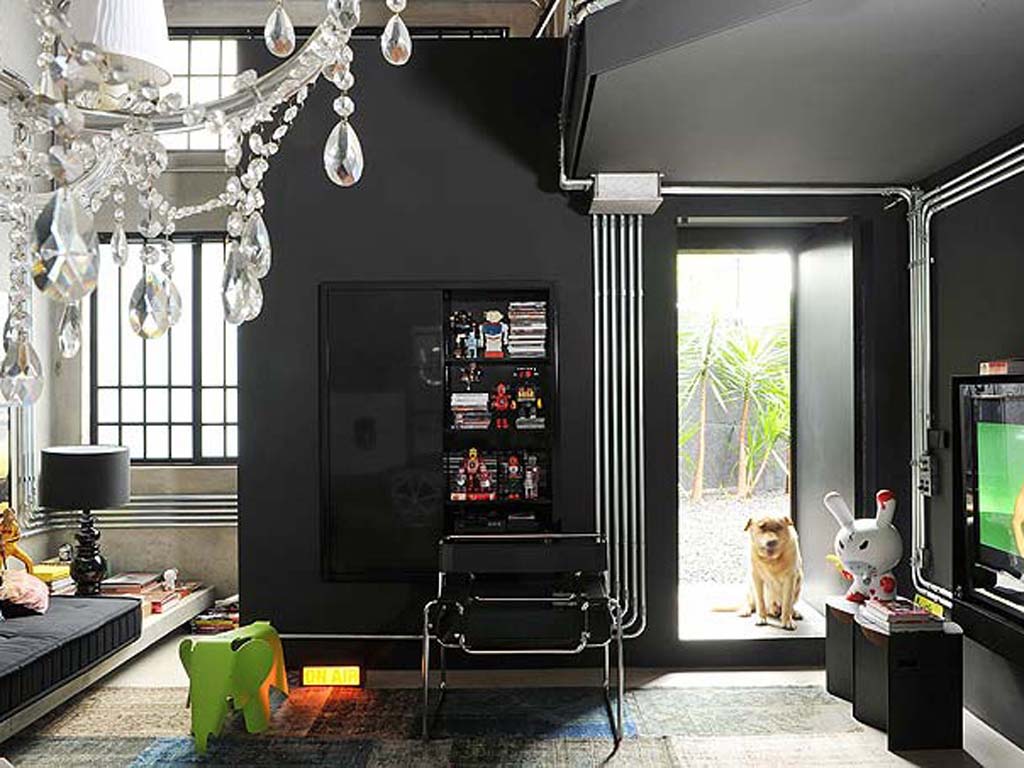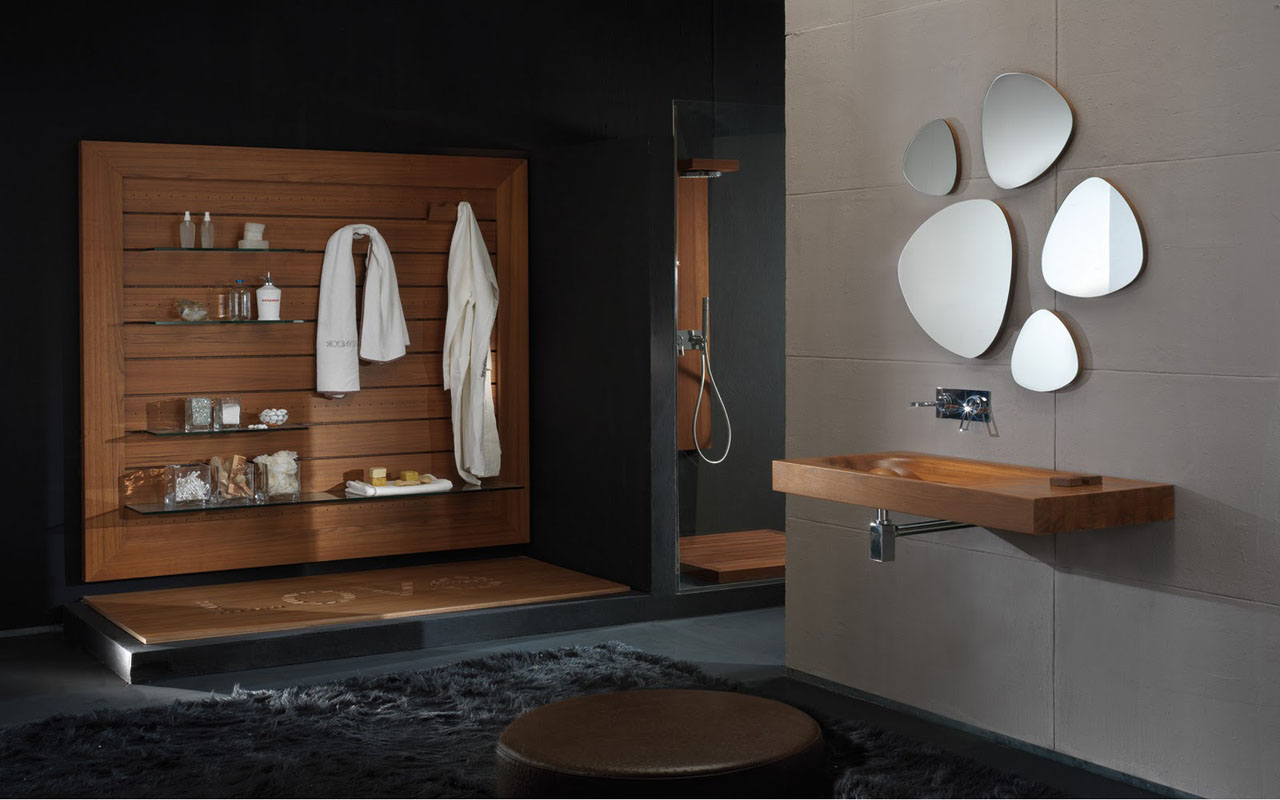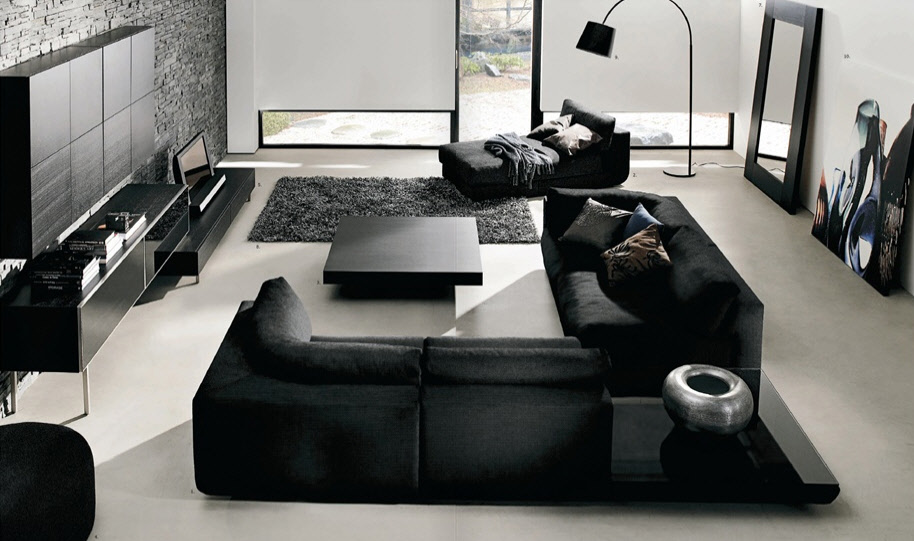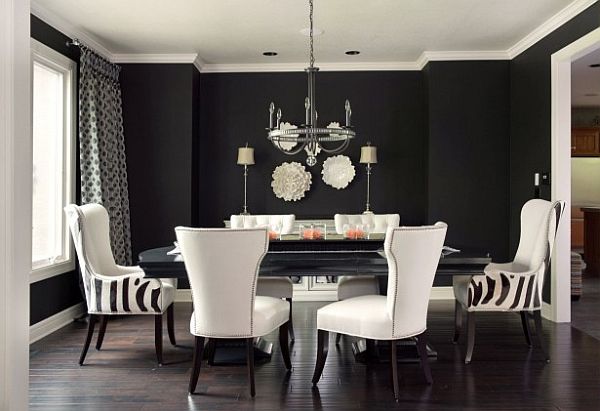 by Kathleen Ramsey, Allied ASID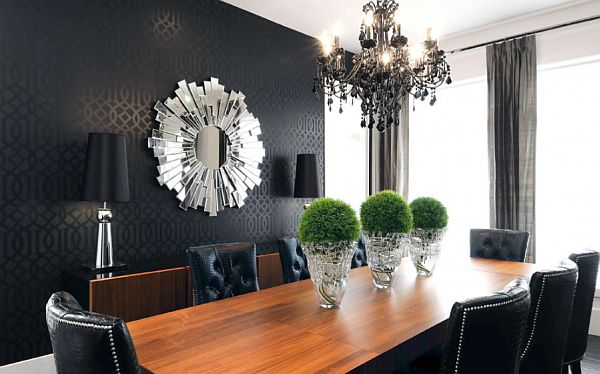 by Atmosphere Interior Design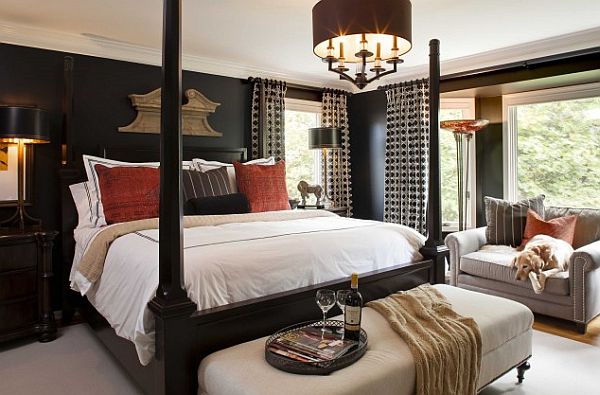 by McCroskey Interiors / Photography by Chad Jackson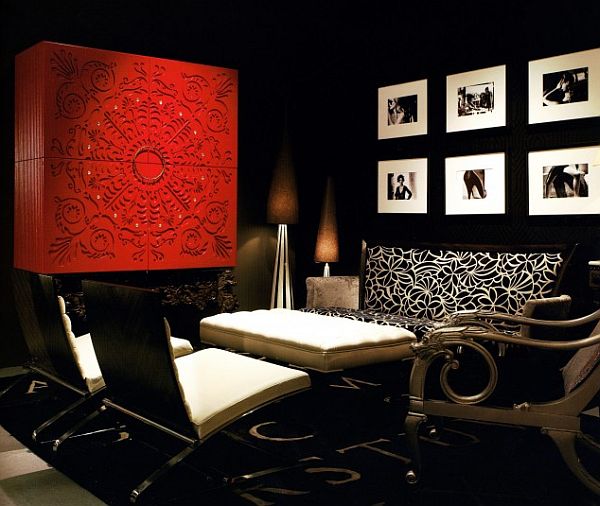 Furniture by COLECCION ALEXANDRA / Photo by Lopez-Vivas