The common fridge holds and stockpiles a pyramid of food within its four compact walls at an optimal 35 degrees Fahrenheit. While this temperature is projected to contain the produce protecting it from bacteria and prevention of food poisoning an entire world of culinary goodness and interior inspiration is tucked away in the drawers and door shelves.
Food art is a raging success thanks to modern artists such as David Ottogali. Making marshmallow Peeps exhibitions that the audience and viewers enjoy shows how the world of mediums has expanded since Van Gogh's time. And for the interior designer, the elements we infuse our homes with have expanded too.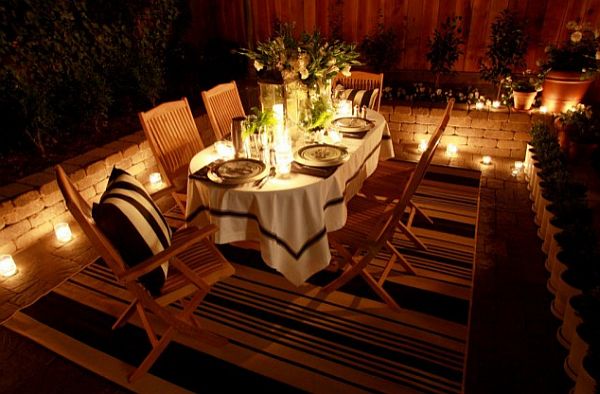 As you prepare you dinner party's appetizers and entrees you can create a feast for the eyes and the stomach in the art of food preparation and using some of those same ingredients to create a centerpiece and name card settings that will be a topic of interest and beauty.
When Life Gives You Lemons, Make Centerpieces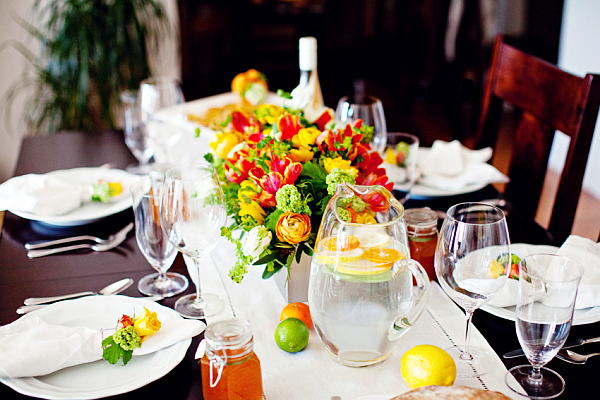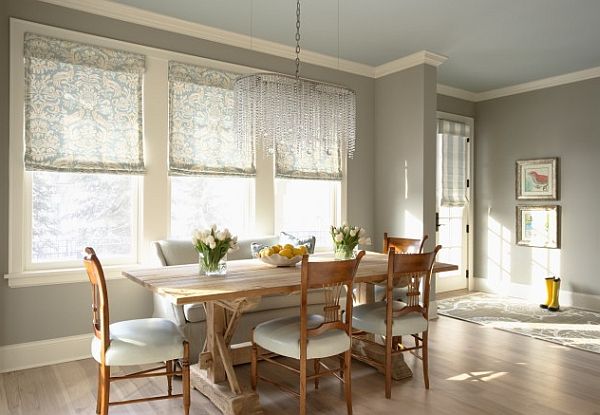 As your rack of lamb tantalizingly marinates you can begin the process of making your table stand alert. Grab a handful of lemons and a tall glass cylinder vase. Slice thick lemon pieces and place them carefully in the vase. Add water as you go and arrange the lemons, as you like. Stick in a full bunch of pure white flowers (or even red); Gerber daisies, hydrangeas, tulips, whatever is accessible. Taking a vase symmetrically similar yet shorter, fill with whole uncut lemons also doused in water.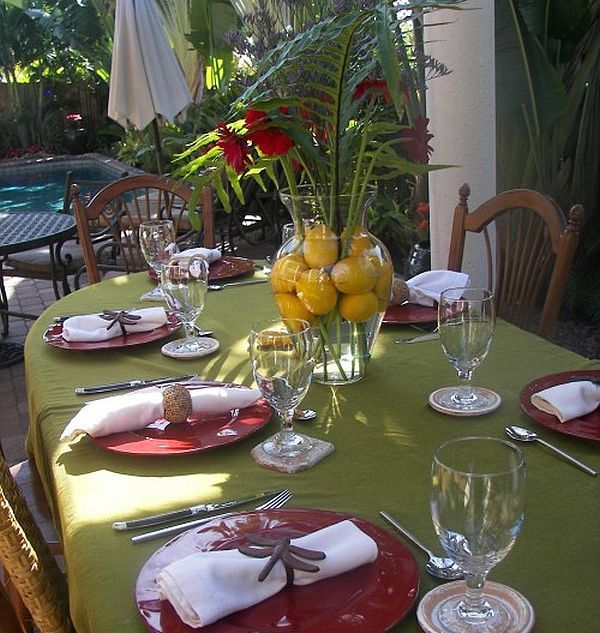 Next take a round fish bowl shaped glass vase with a large mouth and fill with one third of the way with cherries. Top with some whole flowers from your arrangement that can skim the water like a floating water lily.
Cabbage Candlelight Dinner: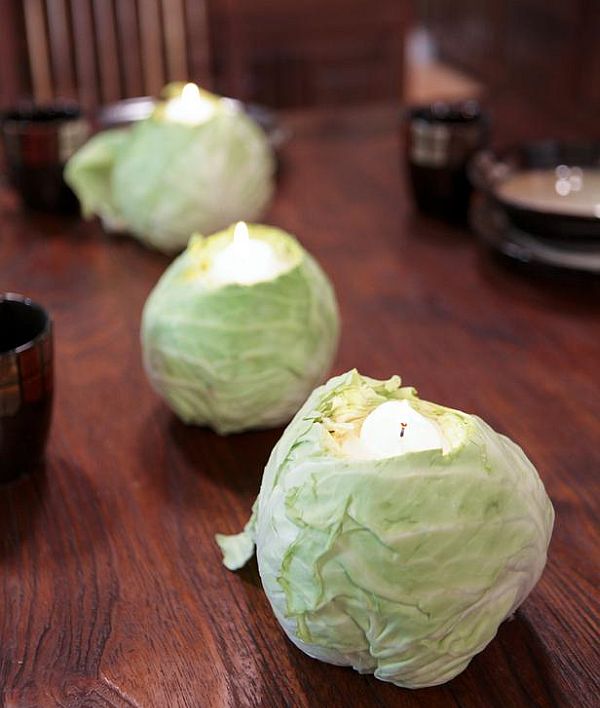 Arrange this threesome in a close clump on the center of your table. About a foot away on each side and depending on the length, width or circumference of your table is continuing on every 12 inches-give or take-will be our cabbage candleholders.
Carving out the center and going about half way down you are engineering your own organic candleholder. Carefully insert a four-inch vanilla pillar candle and you have an immediate romantic setting for when the lights get dimmed come dinnertime.
Back to Basics – Adam & Eve Place Cards: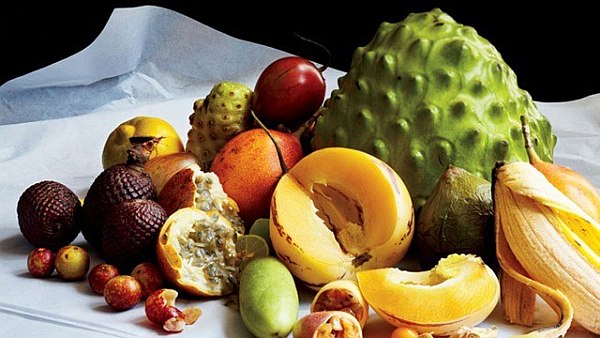 In an age where everything is POM Wonderful we drink the sweet liquid forgetting perhaps what the whole fruit looks like. If you stare closely enough hopefully like me you can envision one of Eve's first dinner parties with the exotic western Asian pomegranate as her name cardholder. Using recycled paper to fit your reusability theme, scribe your guests name on and slip amidst the crown like structure of the fruit. Taking an article of nature and repurposing it to spread joy and enact as a simple but vibrant take home gift, the pomegranate truly is POM wonderful.
Call me Anything, but Late for Dinner: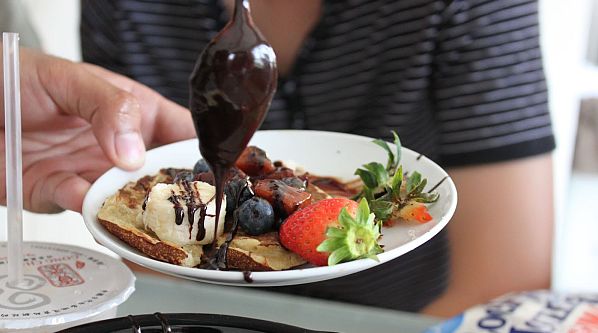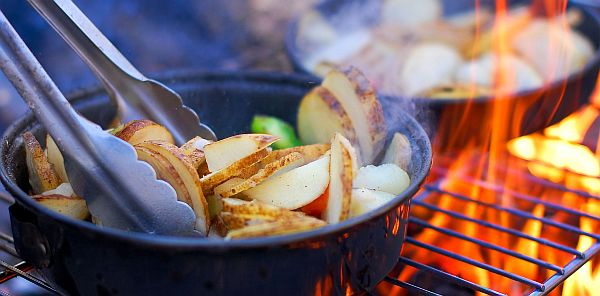 As your cherished friends and family enter your open doors appreciating your intuitive approach to food it's time to plate it up. Allow the inner Wolfgang Puck out as you swirl chutneys in intoxicating patterns on the bare plate. Teepee your meal atop this and serve with a smile. You won't have to worry whether they like the food or not. You won't have to worry if the conversation is stimulation. When food looks good it is the taste buds prerogative to come alive to dance and well, as for our dilating pupils, DIY tricks will do that!