This interestingly shaped lamp by Polish designer Bartosz Swiniarski is proof that we all see and interpret the world around us a little differently. This collection of geometric shapes, clean lines, mathematically and precise angles is reminiscent of 20th century avant garde cubism – but to Swiniarski, it is a depiction of a potato.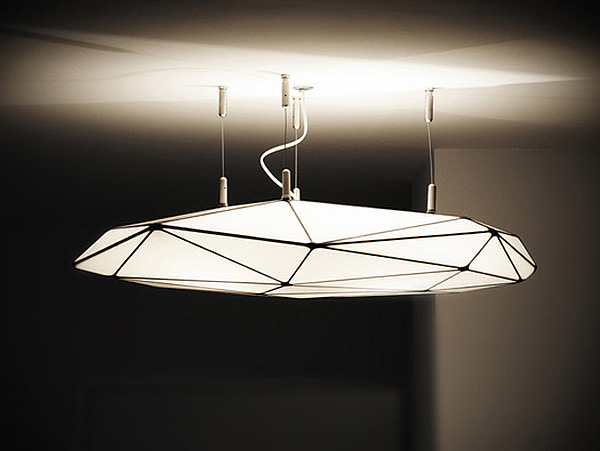 Looking a little closer at this magnificent lamp, the idea of coming from a potato isn't so farfetched. The elongated form and bumps caused by the meeting of lines is evocative of a potato just after peeling – white, pure and highlighted by irregular shapes.
Once illuminated, Swiniarski's lamp offers a heavenly glow broken up by sharp lines and uneven planes. The translucent pieces of glass held together by the black binding lines provide a unique accent to any home and could fit comfortably hanging from a kitchen ceiling or attached to a bedroom wall. This special lighting piece could even look at home illuminating a long, dark hallway.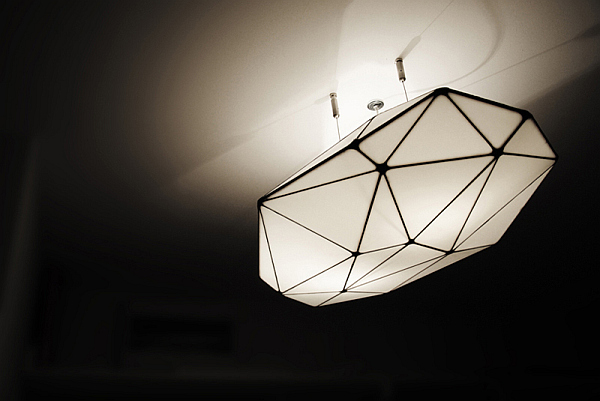 If you're looking for an organic piece that will add a new dimension to your home, the potato lamp is certainly that piece. Modern, traditional and organic all at the same time – this is truly a lamp worth sharing. (found on DesignEast)