The village of Charroux in France has plenty of historical and cultural heritage. Most of this area of the country still seems like it is largely untouched by the frantic pace of modern life. There definitely is a vast gap between the fashion capital of the world and a place like Charroux, which seems to be caught in a time warp.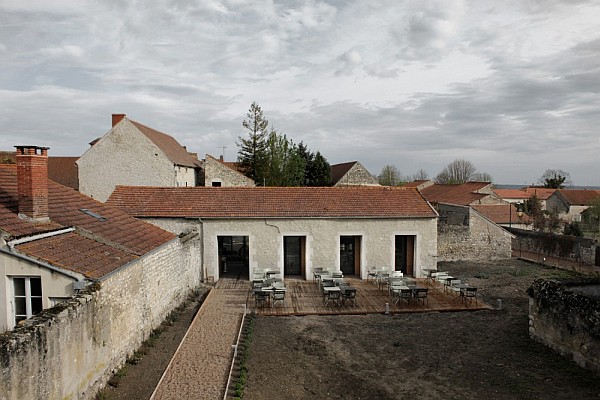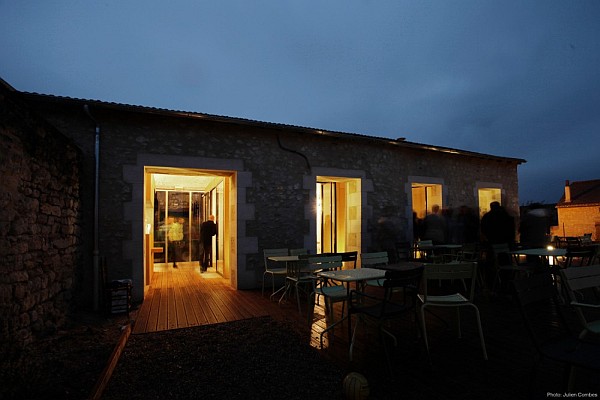 Comac Architects took up the task of turning one of the village's old barns into a modern restaurant and while it might not match the class and bling of many modern diners, this one has its own unique charm. The project basically aimed at carefully remodeling parts of the old barn into a restaurant that will provide the locals and those passing though the area with a fine dining option.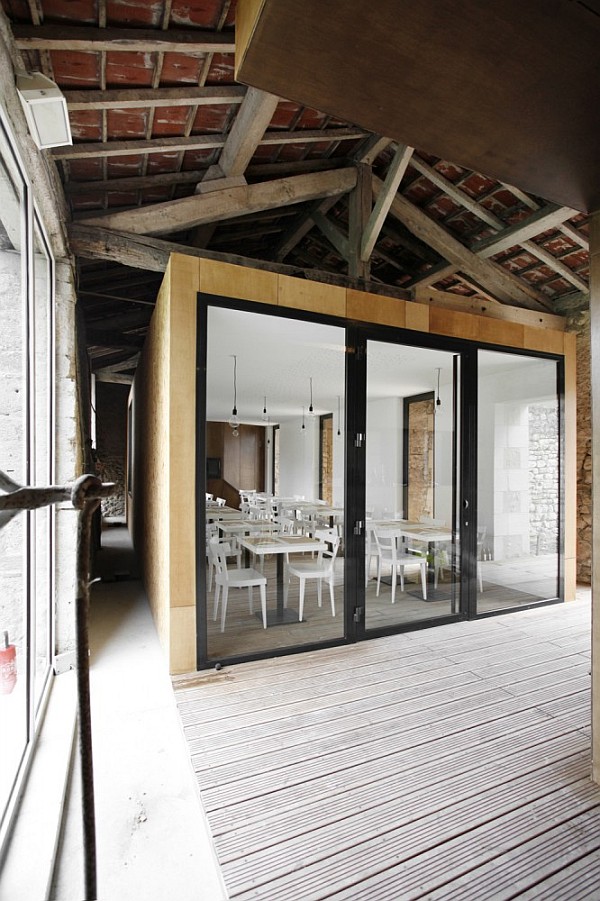 The challenge was to revamp the area without disturbing the historical environment of the place and the lighting from the southern side of the structure using glass windows was done while keeping in mind the fact the light should not damage existing stone surface.
Using wooden supports, the new kitchen and dining rooms were created without damaging any existing facet of the barn. The result is a simple yet serene dining space. All these were done with a €90,000 budget, this year. Kudos to Comac … (found on ArchDaily)