When it comes to modern science and technology, eco-friendliness and green design have become an inherent component of it all and the brilliant architects behind the Baidu Science and Technology Campus are out to reinforce the concept in grand and impressive style. A cursory glance at the campus plan would bring to the fore precisely what we mean by that.
While chalking up the blueprints of Baidu campus, the creative designers from ZNA Architects decided to incorporate every green feature possible as the final result is a campus which is complete with an ecological park, a circular main street and loads of energy saving features. Right from a vast consolidation of greenery, to the visuals of the mountainous terrain that flows in from beyond the boundary walls, the plan is nothing short of being simply exemplary.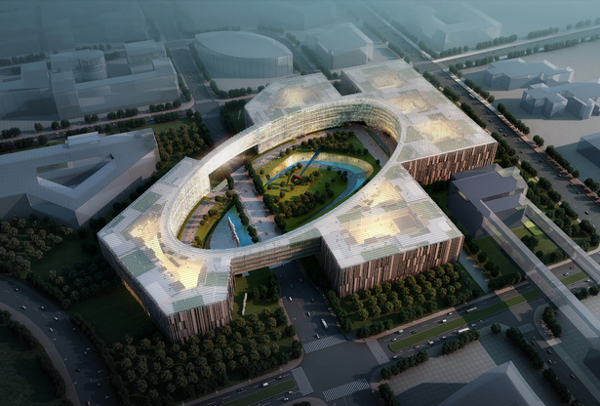 The design of the campus has been drafted so that a circular main street connects itself to spaces earmarked for study, meetings, leisure, recreation and F&B. In effect, the idea is to create an entire community center in a limited amount of space and does not expend vast amounts of energy.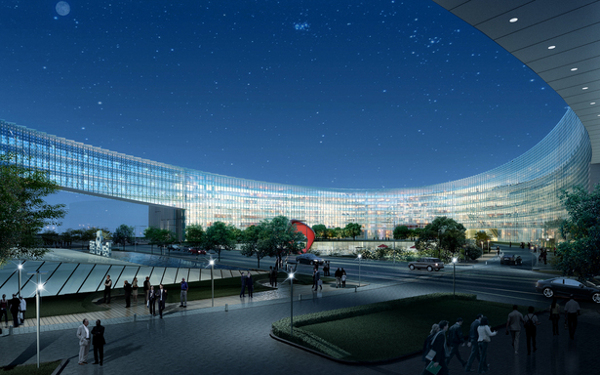 Right in the middle of the ring-like sunken space is a botanical garden that constantly remains fresh and offers both refreshing and relaxing environment along with visual exquisiteness that would only improve with each passing season. The 170,120 square meter campus area set to take shape in Beijing, China is a perfect example of linking up landscape architecture with thriving botanical gardens that bring in bio-diversity and exclusiveness to every design.