A checkerboard pattern can be a risky addition to your home. If applied tastefully, this pattern can provide an interesting look to any room and give your living space both personality and allure. However, it can also be the kiss of death for your interior design and turn a room from a simple space into a mismatched circus. If you're considering adding a checkered pattern into your home décor, take time to consider the following tips.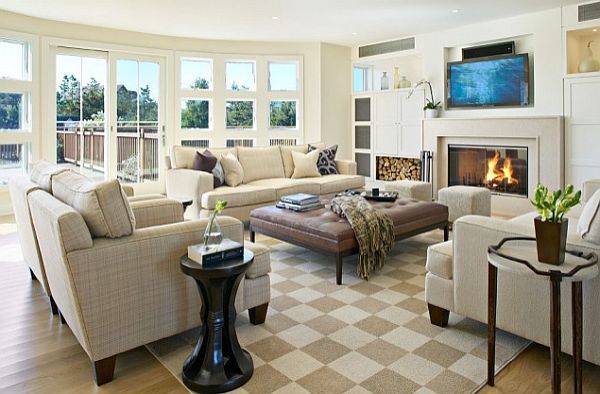 A checkered pattern can make a strong statement. In order to avoid confusing this statement, refrain from using too many other conflicting patterns. For example, a black and white checkered floor looks classy and refined when complemented with simple wooden furniture, neutral accents and small pops of color. However, when placed beneath a bright floral sofa, plaid chair or busy area rug, it can quickly become a nightmare. Reign it in and stick with solid blocks of color and simple décor.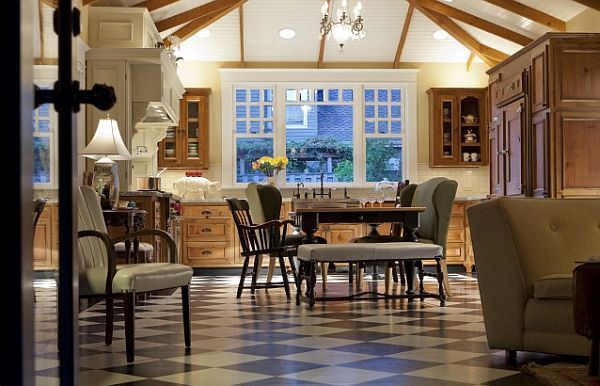 Another thing to keep in mind is that checkered patterns can add an interesting flair to any room in small doses as well. Consider using this pattern in the form of a throw, accent pillow, piece of wall art, lamp shade, or as a motif in the center of marble flooring. Like a bright color, a checkered pattern can add a little life – but too much can drown out all other designs.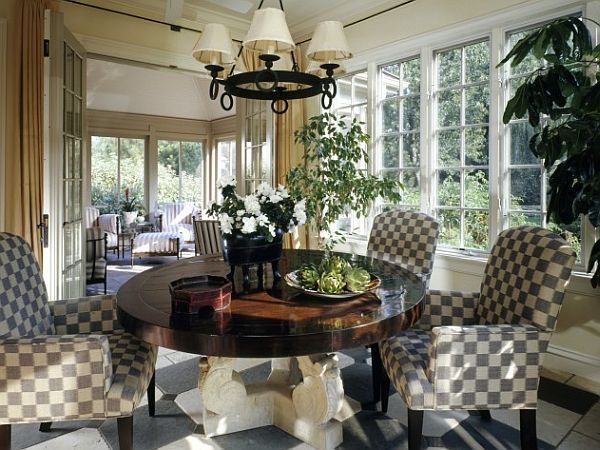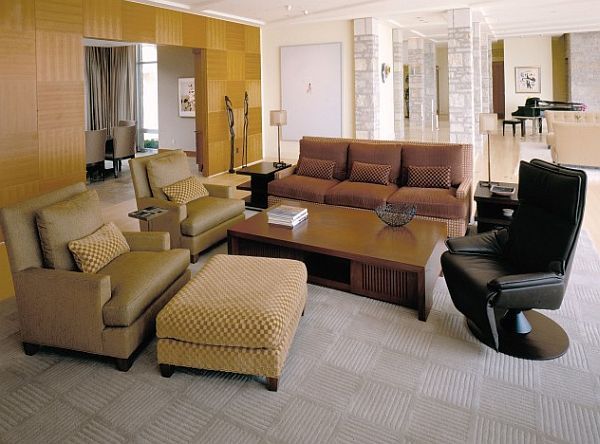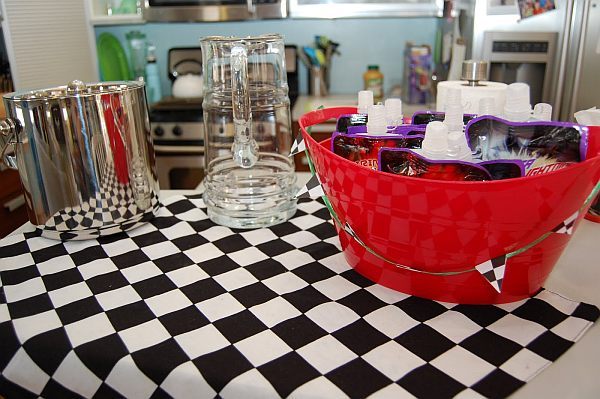 If you'd like to add a checkered pattern in the form of drapes or furniture upholstery, but you'd prefer something less daring than the standard black and white variety, consider more muted colors. A soft white and taupe or powder blue and cream checkered design can add a beautiful and effortless touch without overpowering the room. Similarly, a checkered backsplash in the kitchen can give the room personality without robbing it of its simplicity.
When it comes to checkered patterns, be bold – but also be cautious.