If you're like most homeowners, you often see interesting and unique décor ideas throughout the pages of magazine spreads or in the home of a particularly creative friend and you are immediately envious of their ability to make unusual choices look so effortless. Some people seem to have an overwhelming talent to take yard sale knick knacks or flea market finds and turn them into beautiful and innovative décor pieces. However, while this sort of skill seems innate, it's actually all about noticing the simple beauty in everyday objects. In order to get started on your path to design treasure hunting, we'll start with something simple: the bird cage.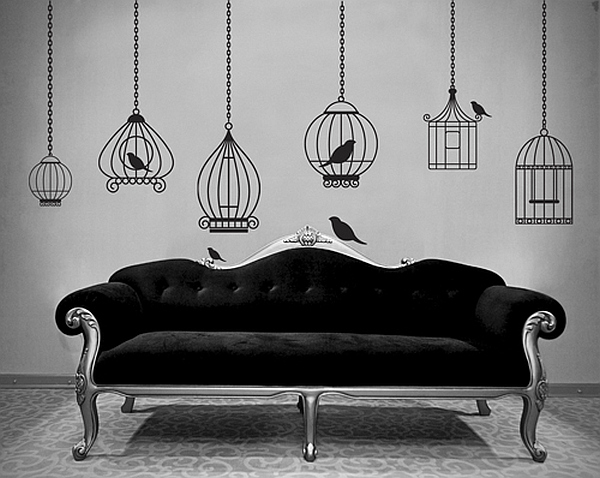 Due to its interesting contours and delicate construction, a bird cage – especially an older design – is a perfect way to add a personal and unusual touch to any room. Not to mention, they're easy to find and can be purchased second hand for practically pennies. Because of their shape, they can be used for many different functions.
If you're looking for a new way to hang indoor or outdoor potted plants, bird cages are a great option. For a whimsical garden arrangement, choose several birdcages in varying shapes and styles. Paint them different bright colors, such as pastels, and hang them at different heights. For watering, simply open the birdcage door or pour through the wires.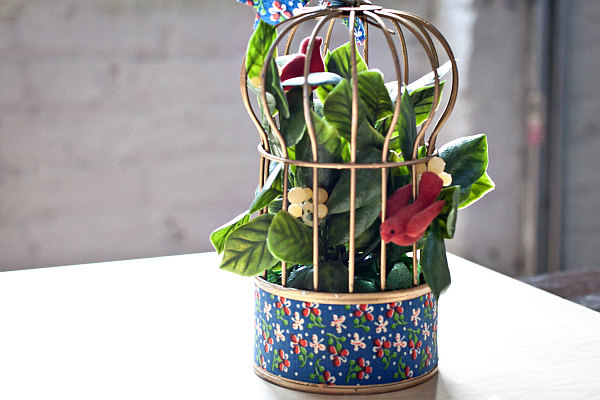 You can also easily turn a birdcage into a lighting fixture with a simple light bulb or a few candles. The bird cage can be hung in a room as the primary source of light or set atop a side table for a complementary glow.
Lastly, consider bird cages as décor for a child's room or a baby nursery. Hang in a corner with fake birds inside for a fun piece of decoration or hang a small mobile inside. The bird cage can be decorated from the outside with ribbons and lace or painted to complement the existing décor of the room. Whatever you choose, you can proudly share your piece with your guests and impress them with your creativity.