The building housing a modern art gallery needs a cafeteria that really wows its visitors. It shapes up to ensure a similar look and feel to the art gallery, while offering those in the neighborhood a cool place to hang out, as well. That's what Cafe Graffiti, located in Varna, Bulgaria, tries to achieve — a delicate balance; and at a first glance it seems that its designers, Studio Mode, have done a commendable job in ensuring that the experience will be indeed charming.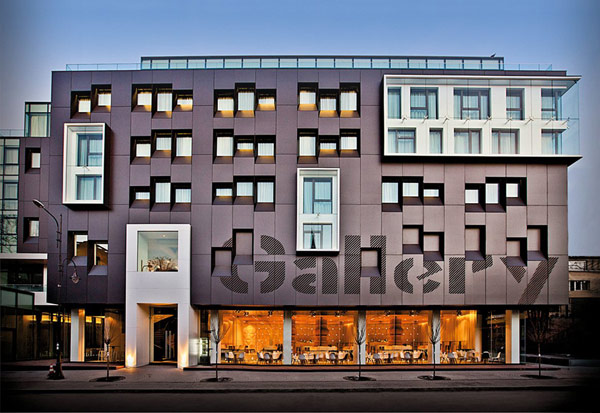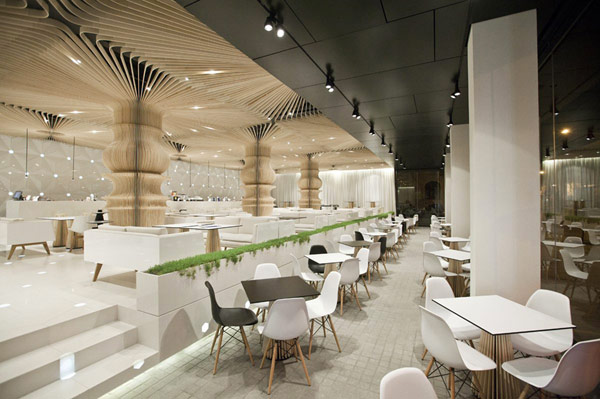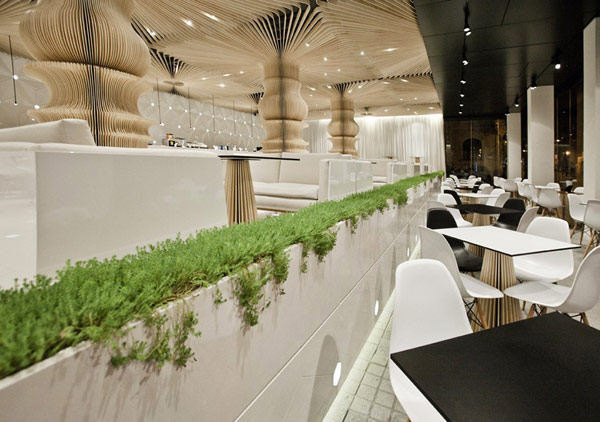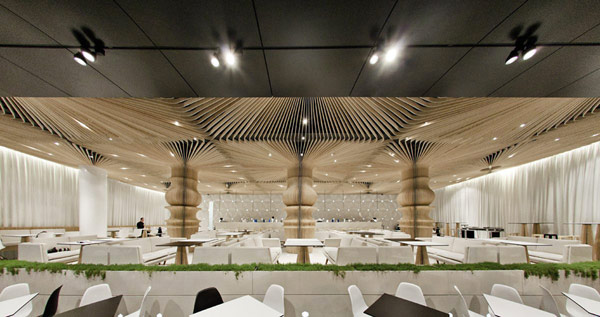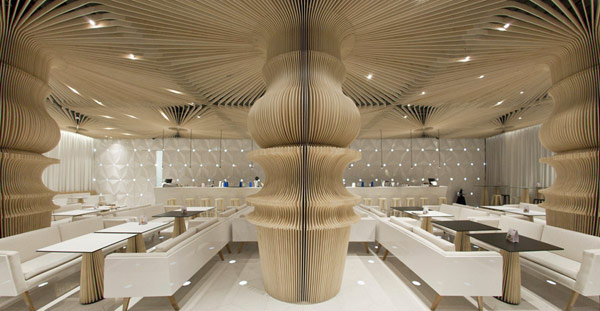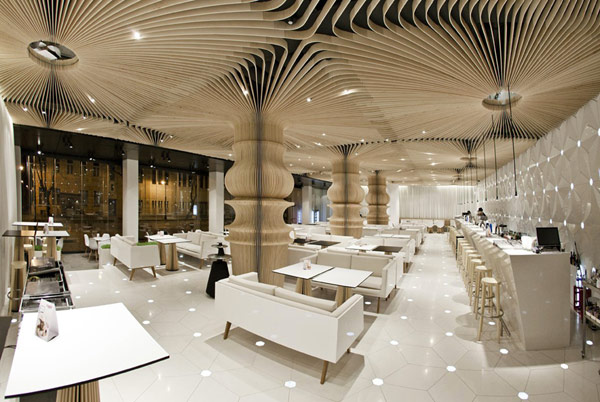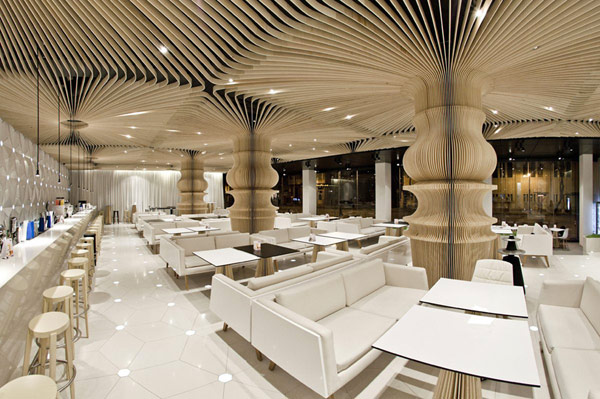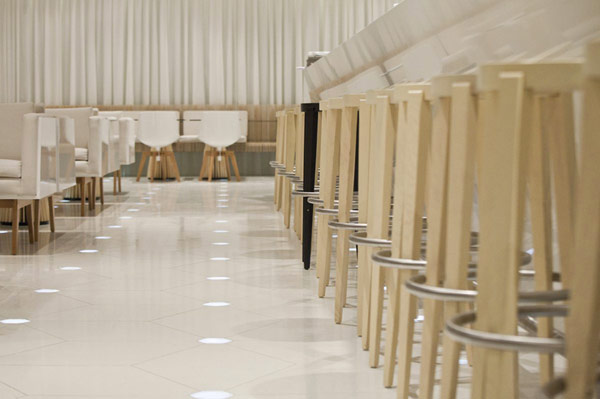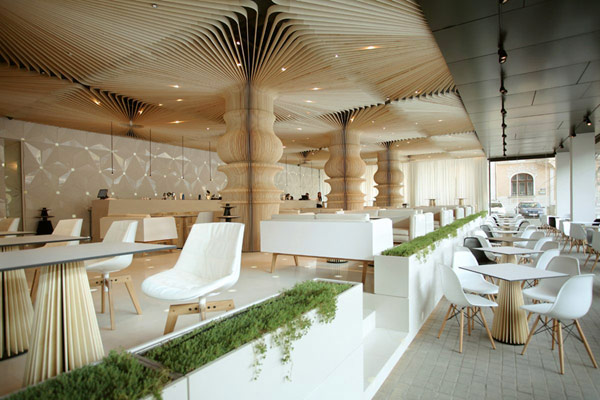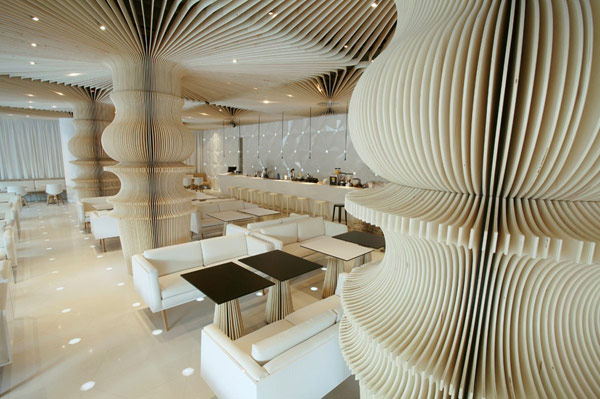 Interiors are separated into two distinct zones with the front area intended to be a public zone while the rear, clearly demarcated and separated using a special floor and roof design, which from the distance look like layers of finely cut and arranged paper. And the entire structure seems to blend with an Oriental Japan styling.
With the circular pattern starting on the ceiling, the ribbed columns are reminiscent of the underside of a deliciously appointed mushroom surrealistically flowing to the floor. The planters with their greenery adds a breath of fresh oxygen to the mood and should enhance your meal experience.
However, the main challenge for Studio Mode was to achieve the right acoustics and ventilation while not compromising on the aesthetic aspects. Must be said that they've done it gracefully and this cafe in Bulgaria looks both distinctive and contemporary.