For most, the word "floral prints" conjures up images of their grandmother's parlor or ill-fitting middle aged men's vacation shirts. However, there is a lot more to this classic print than may originally meet the eye. Flower spotted designs are making a major comeback in home décor – but only when done tastefully.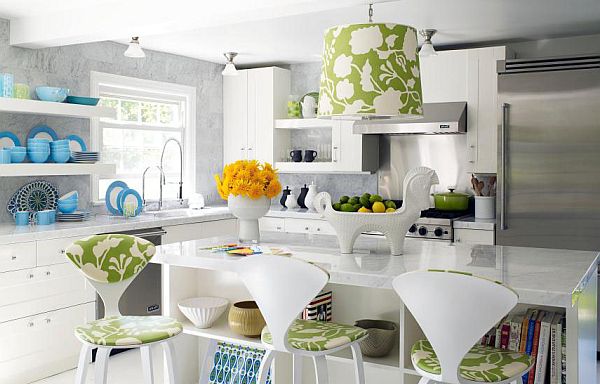 Here are a few simple tips on achieving a fantastic floral theme in your home:
Beware of the Background – Unless you're trying to be kitschy, floral patterns with a dark background are usually a recipe for disaster. Instead, opt for more airy floral designs – something that hints at French country chic or simple minimalist.
Use Sparingly – Floral is a very overpowering print and, when overdone, will resemble a backwoods yard sale more so than a modern home. Choose only one element for your floral, such as a piece of furniture, an area rug, throw pillows or wall art. Mixing and matching floral will overwhelm your space.
Steer Clear of Wallpaper – Although some interior design specialist may argue that wall paper is okay in moderation, it can give your room a much outdated look. This is especially true when it comes to floral. Even toned down floral designs are still relatively busy, and can create chaos in an otherwise organized design. Instead, consider a floral wall decal in just one corner.
Consider Asian Floral – Modern and abstracted Asian floral patterns, such as cherry blossoms and lotus flowers, are often found throughout contemporary homes. This look provides a unique take on an otherwise overplayed theme and can be quite refreshing as a part of a less complicated design scheme.
Stay with the Classics – Unless you plan to redecorate your entire living space every couple of years, it's best to stick with the classics. That is, choose the versions of prints that don't generally go out of style – like understated, simple florals. Remember, like animal prints, florals will almost always have a place in home décor.