Curiosity cabinets celebrate the art of collecting unusual items. With a history stemming from elaborate Renaissance collections that showcased a love of science, curiosity cabinets have regained modern-day popularity, often through clever reinterpretations involving a dose of the unexpected. Rocks, shells, animal bones, antique baubles and architectural smalls are among the many curiosities of today.
The good news: When it comes to modern curiosity cabinets, there are no rules. Does the cabinet need to be a large antique? Absolutely not. Do the specimens need to come from nature? Again, no. In fact, some prefer to arrange groupings of curiosities on tabletops rather than devote an entire piece of furniture to their display.
Others, like French artist Maissa Toulet, take a more contemporary approach. Her rendition of a curiosity cabinet involves clean-lined glass shelves, and a deliberately spacious arrangement that calls attention to each item as a work of art. Gone are the days of clutter, as you can see below. [from Apartment Therapy]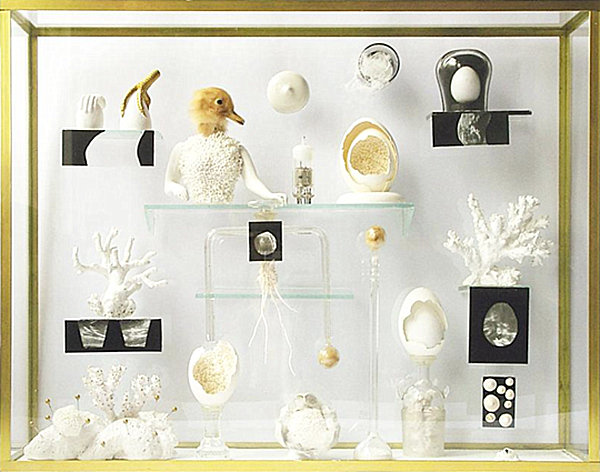 Yet some prefer a more densely packed space, with creative flourishes such as industrial labels. The image below is a past cover of a Pottery Barn catalog. Note the abundance of shells and small architectural pieces. [via Urban Comfort]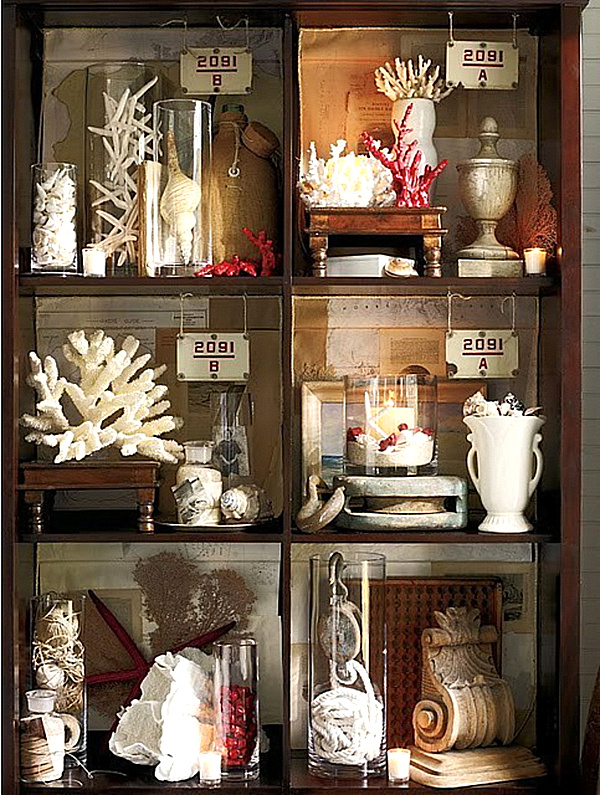 Cabinets of Curiosity
Every amazing curiosity cabinet begins with, well–the cabinet! This important piece of furniture will display your treasures, so open shelving or glass doors are important. Aside from the necessity of visibility, anything goes. For those who prefer a modern look, consider a metal and glass piece like the 1930s Laboratory Stainless Steel Storage Cabinet. A hand-welded frame and zinc hardware add authenticity to this reproduction piece. [from Restoration Hardware]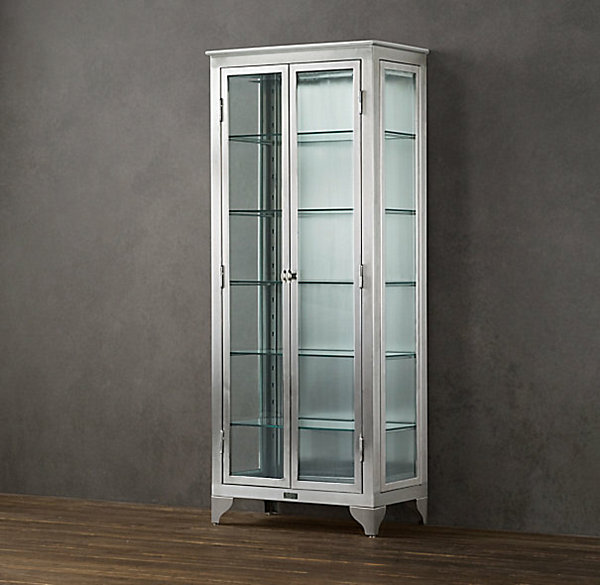 Don't be afraid to go vintage. A worn look will only enhance the sense of intrigue. Crafted of steel and glass, the Vintage Dentist Cabinet below offers tabletop storage as well as cabinet space. [from Conant Metal & Light]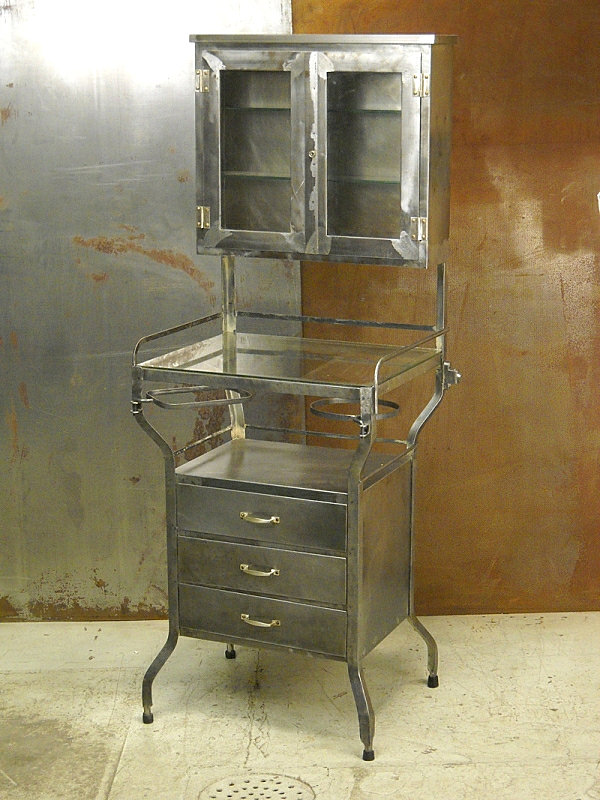 For a narrower space, consider a slim piece like the Pharmacy Large Bath Cabinet With Drawers, a reproduction of a 19th-century pharmacy cabinet. Featuring a hand-welded steel frame with white enamel finish, this cabinet offers storage as well as display options. [from Restoration Hardware]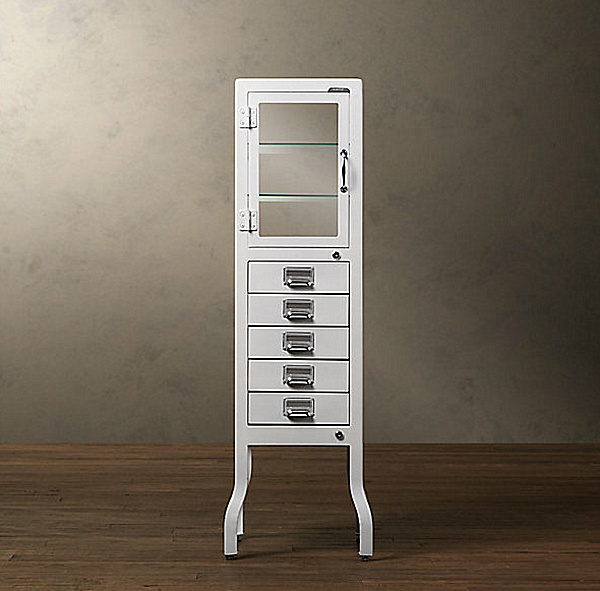 Some curiosity collectors prefer a distressed, antique piece to hold their treasures. Whether you go large or small, note the charm of a weathered look. The Wooden Glass Display Cabinet maximizes visibility with glass on three sides. Not to mention, a smaller cabinet of curiosities is versatile in its ability to hang on a wall or sit on a tabletop. [from Caught My Fancy]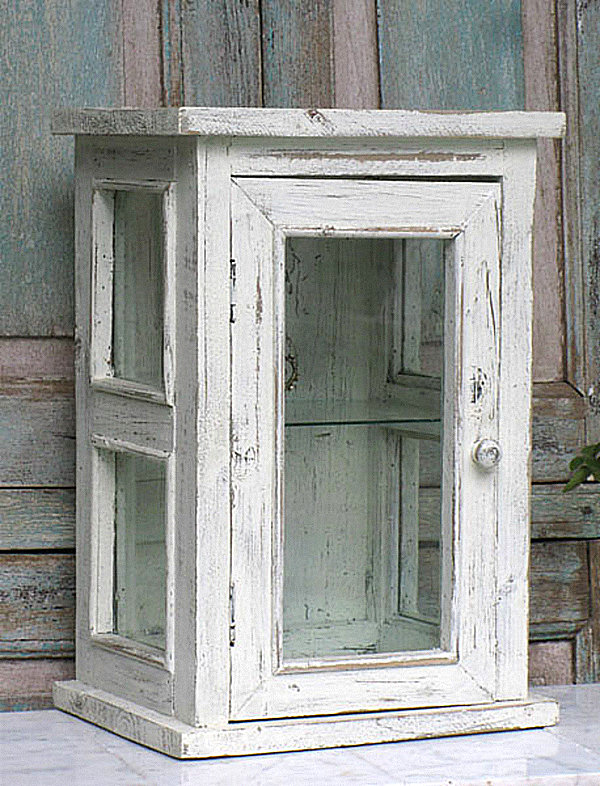 Curiosity Cabinet Decor
Once your display piece has been selected, the spotlight falls on the curiosities themselves. If you don't have shoe boxes of feathers, mineral specimens and animal bones from years of collecting endeavors, do not fret! Modern-day curiosity cabinets feature a range of items, from ceramic figurines to collectible smalls. The bell jars below hold a variety of interesting vintage items. Are these treasures from nature? Definitely not. But thanks to their quirky qualities, they are truly curious. [from Real Simple Magazine via Poetic Home]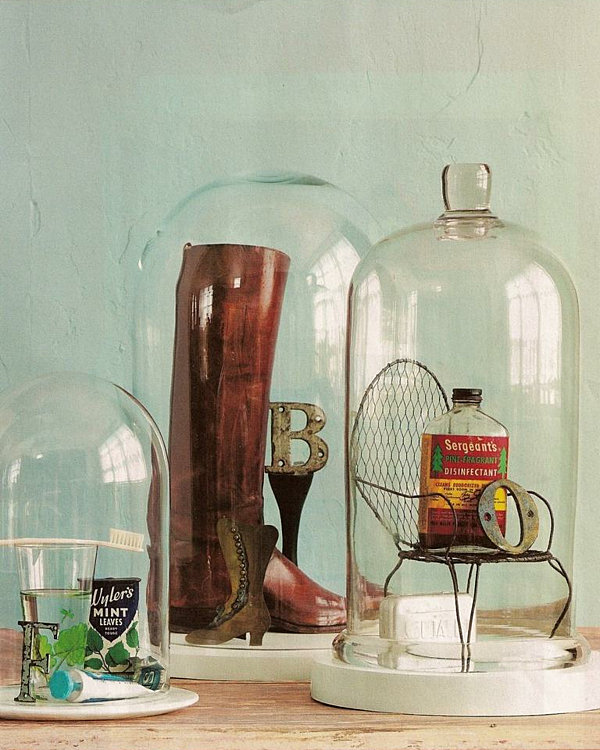 Then again, don't hesitate to include odds and ends from nature walks, or the remains of once-forgotten collections. Note the samples below, ranging from broken glass bottle pieces to dried plants. [from Urban Comfort]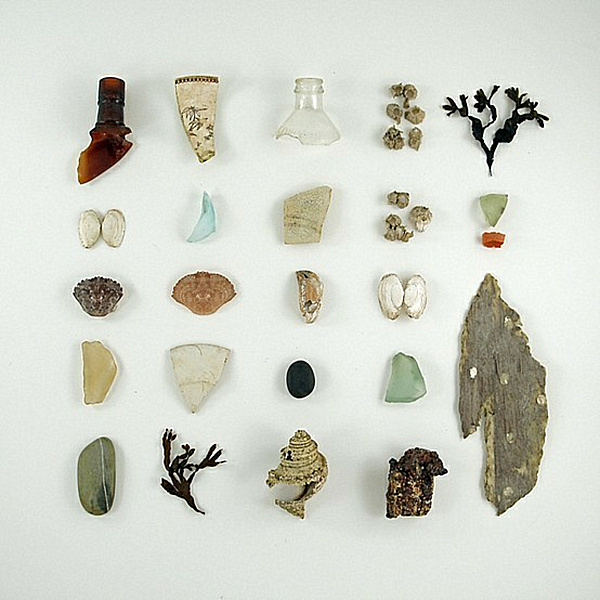 With a growing concern for preserving nature, an increasing number of man-made options are available for purchase. Take the faux White Coral Vase Filler, shown below. Dispersing these pieces throughout a cabinet of curiosities can add a touch of the sea to your decor. [from Pottery Barn]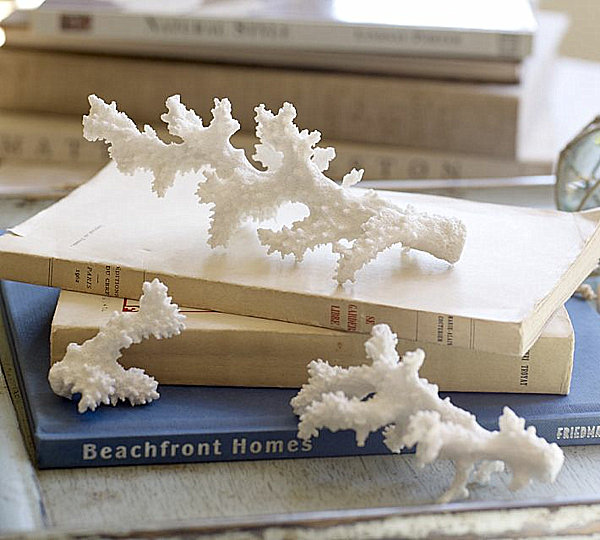 Don't forget the allure of botanical prints, such as the framed artwork below. Leaning against the inner wall of a cabinet, these pieces create a lovely backdrop for curious finds. [from Etsy shop Pixie Pixels via Haus and Home]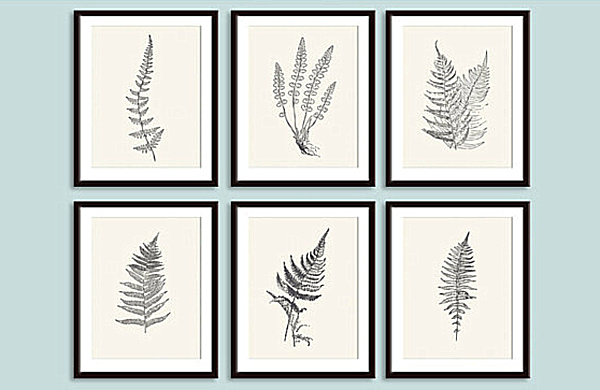 Even a note card can become a curiosity cabinet showpiece! The selections below will bring a touch of botany and medicine to your vignette. [from John Derian]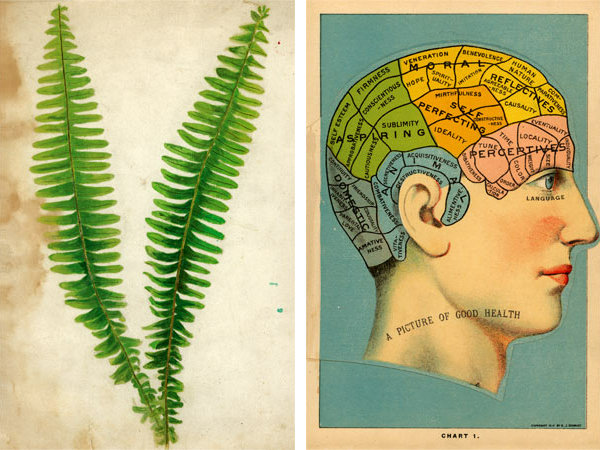 Artist and designer John Derian creates amazing glass decoupage trays, many of them nature-themed. Take the Snakes rectangular tray, shown below. This detailed piece may as well be ripped from the pages of an encyclopedia: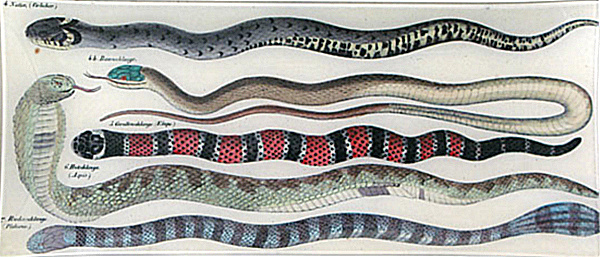 Derian's Faceted Green Stones rectangular tray has a similar science textbook vibe. Use a plate stand to display this piece and add an artistic touch of geology to your collection: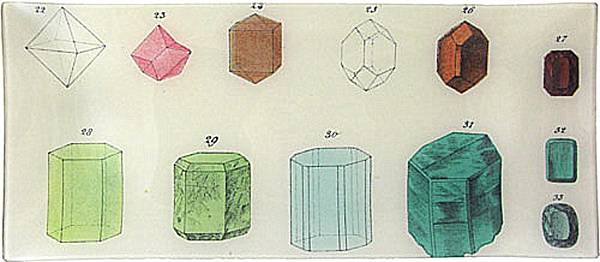 Assembling Your Cabinet of Curiosities
You've selected a cabinet, and your curious items are ready for their moment in the spotlight. As you assemble your collection, don't forget to let your personality shine through. Challenge the rules of design by placing items together that may not typically mix, and remember that there is no one right way to display curiosities.
Modern Curiosity Cabinets
If modern is your style of choice, let each item speak for itself. Once again we see a curiosity cabinet from French artist Maissa Toulet via Apartment Therapy. Note how curiosity defies expectation with a surprising touch. Also notice how purposefully each piece is arranged, with the goal of creating a well-labeled, uncluttered vignette. Modern curiosity cabinets often feature whimsical items or new pieces that are clearly artificial. The fun comes from blending the past and the present in an unexpected way: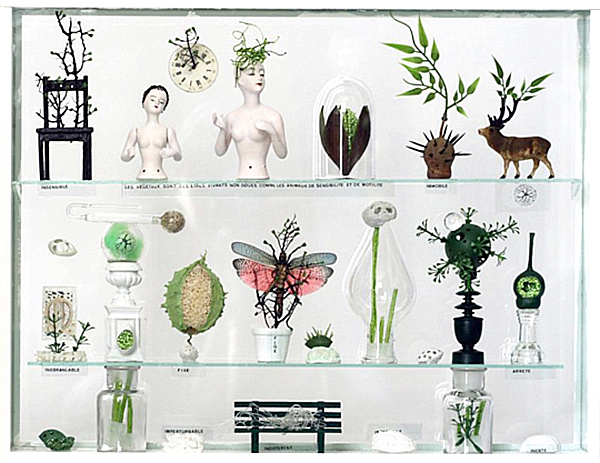 Classic Curiosities
For those who prefer more traditional curiosities that reference the past, there are plenty of sources of inspiration, such as this next piece–a small oddity-packed cabinet sold through Etsy. The best part: none of the remains in this cabinet are from animals killed for human consumption. [from Aldetha]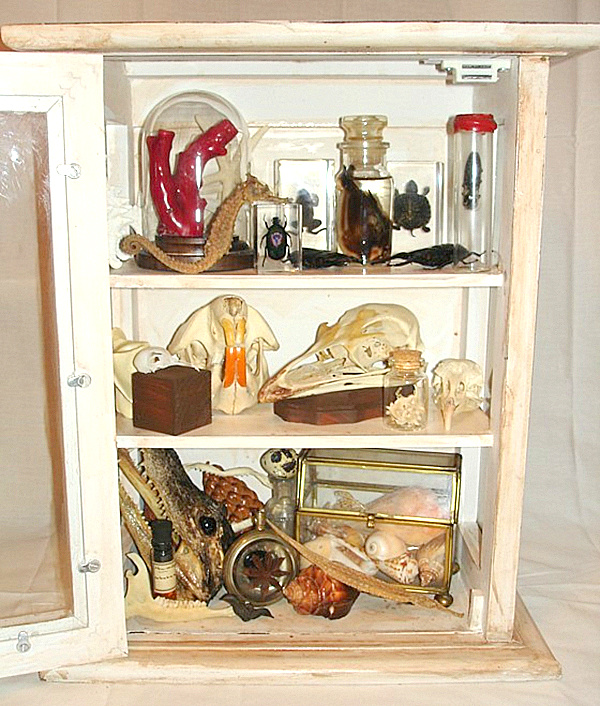 If grand is your goal, a large cabinet of natural items is classically fabulous. The piece below was arranged by designer Nicole Hollis and featured at the San Francisco Decorator Showcase. [from Sumner Design Studio]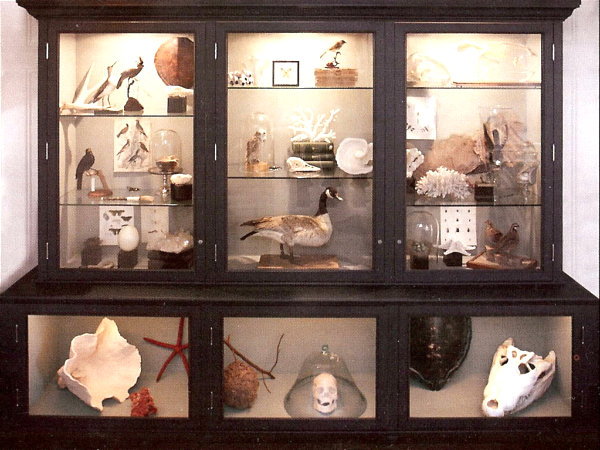 A Curiosity Cabinet With a Focus
For a focused twist on the curiosity cabinet, try featuring a collection of similar items. The seashell-themed image below reveals a digital cabinet of curiosities, created with the help of Photoshop. [from btweenblinks]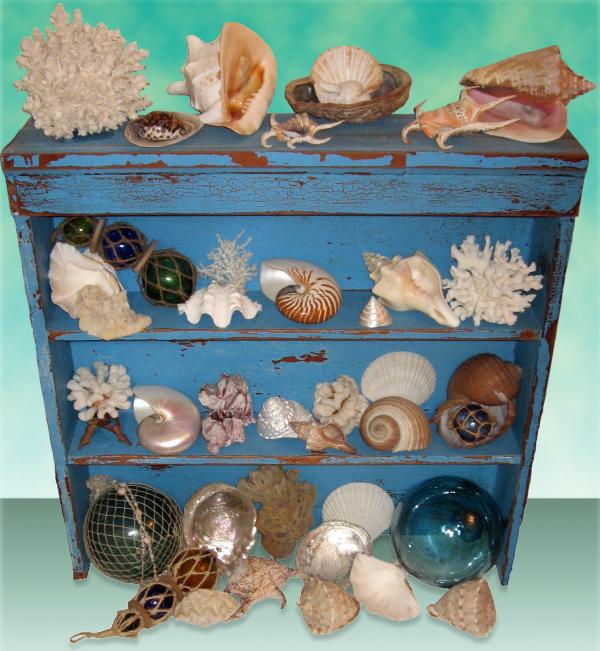 Another option involves grouping portions of your collection by motif, as shown by the butterfly display in the original cabinet of curiosities of Bonnier do la Mosson. The piece was dismantled in 1935, then reinstalled in the Library of the Museum of Natural History in Paris in 1979. [from Morbid Anatomy via Apartment Therapy]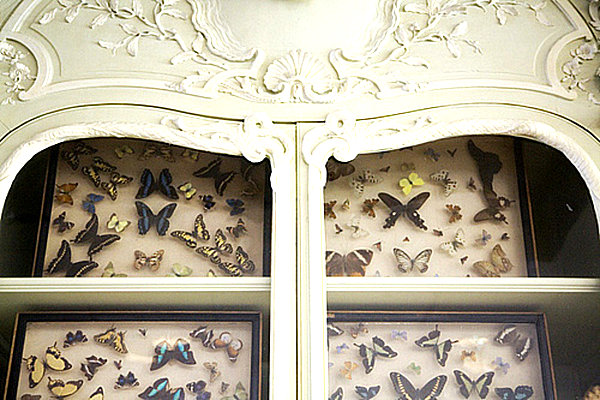 An Unexpected Display of Curiosities
Who says your curiosities must be contained in a cabinet? The items below are displayed with the help of Mushroom Consoles by Mark St. Clair, but these shelves are kiln-baked natural fungi! [from John Derian]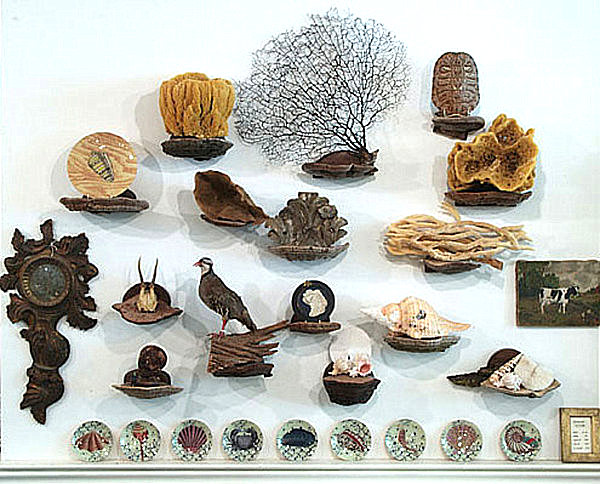 Don't be afraid to think outside of the box, or in this case, outside of the drawer! This next curious display of air plants shines in a repurposed card catalog. Botany meets library science in this innovative creation. [from Poetic Home]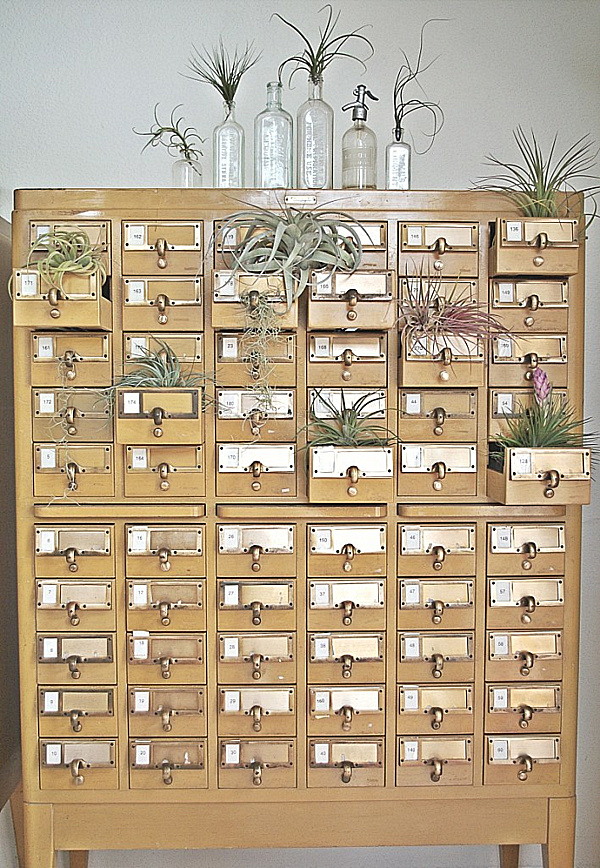 As you can see, contemporary curiosity collectors delight in their methods of display as much as they cherish the featured items. Many people find that a quick survey of the house produces at least the beginnings of a curious collection, and in some cases, a display container as well. For those who want to dabble in the art of curiosity collecting, remember that arrangements need not be confined to a cabinet. A shelf, shadowbox or tabletop can set the stage for an unforgettable assortment of unusual treasures.