Cleaning your home might be the most difficult task, especially when you have to put up with roommates and it only becomes harder if one of them is as lazy as some of us. But the hardest part of the cleaning process is to get started and get the ball rolling and while many of us are renowned for our lazy escapades and an ability to put of work endless, adapting the same attitude with cleaning your home means piles of dirt and loads of messiness which would eventually force your hand. A few simple and 'easy to follow' guidelines though can help you untangle the mess and should get you started on the way to cleanliness that is more or less close to godliness!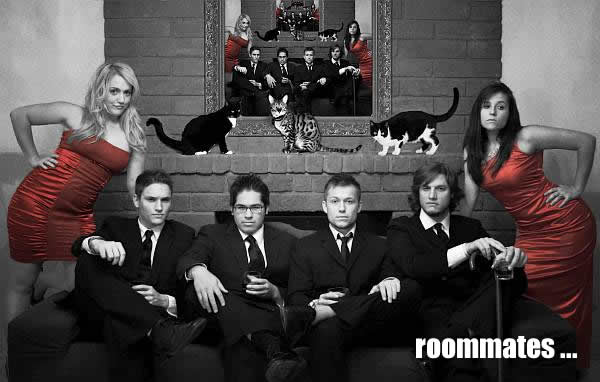 The first step that gets things moving along is designing a firm, fixed schedule for cleaning your home. It doesn't matter whether you do it every day or once a week or even once a month; but having a well-defined schedule is crucial. It is one thing to have a schedule and a whole different proposition when it comes to following it strictly and without fail. Have the discipline to do so.
If you are living in a shared house with your friends, assign specific tasks to each member of the home as this helps in avoiding unwanted hassle and tussles during cleaning. Assign everyone a task that they are more or less comfortable with. You can switch chores with your friends once in a while, if you start feeling bored with your regular task.
"Publish" the schedule and hang it up on the fridge or at a visible place in the kitchen so that every roommate has complete idea and cannot pretend that they were not aware of it! You cannot foresee every problem associated with a specific task and hence a bit of flexibility is advised as well. Tackle problems as they crop up and ensure that you take all your roommates into confidence before chalking up a schedule. There are a few people who genuine enjoy cleaning and if you are one of those, then the whole process should be definitely a lot easier for you!