Modern furniture is built by taking into account many features – from comfort to looks, all the pieces must exhibit an attractive aura, as well as a creative design. One of these modern creations – the Rope Bench – is part of Yoav Reches' portfolio. This interesting design merges birch plywood, iroko, canvas rope and stainless steel in a fascinating display of undulating design lines.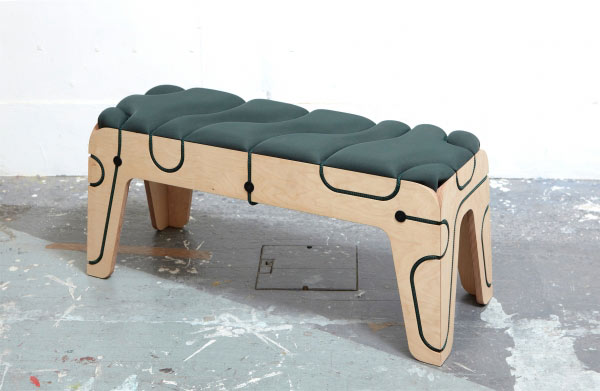 Made out of wooden elements, this bench is supported by the rope that runs across its body, unifying each element in such a way that it constructs a contemporary design. The tension held by the rope guided through a pattern of grooves hold the bench together and gives a pleasant, fresh design and ensures its stability.
It is a pretty ingenious way to assemble a piece of durable furniture that can be taken down flat in moments if you need to store it. It stores flat or in pieces to take up a small amount of space. It can be assembled just as quickly with a minimum amount of labor.
Its rigidity consists of a carefully considered way of combining elements and results in an interwoven seating unit acting as the focal point in a residential space. The thick canvas rope acts both as a unifier and as a design elements that makes this particular bench stand out in the crowd. (Found on DesignBoom)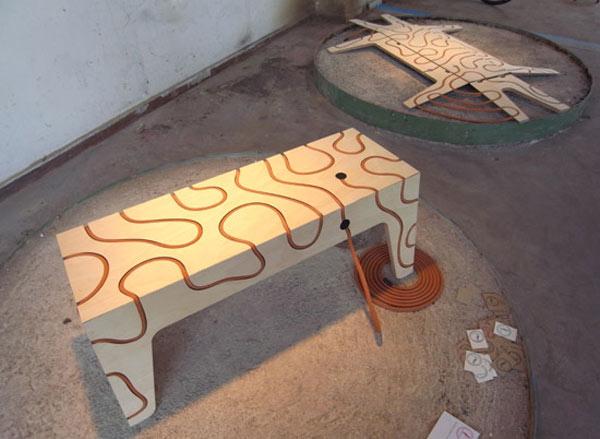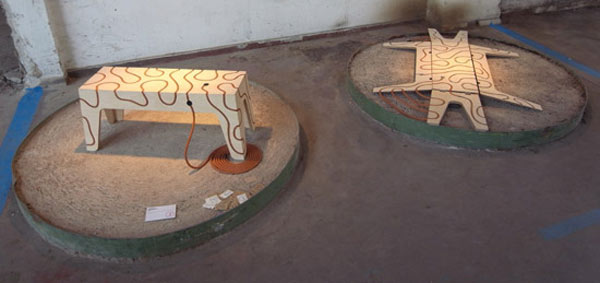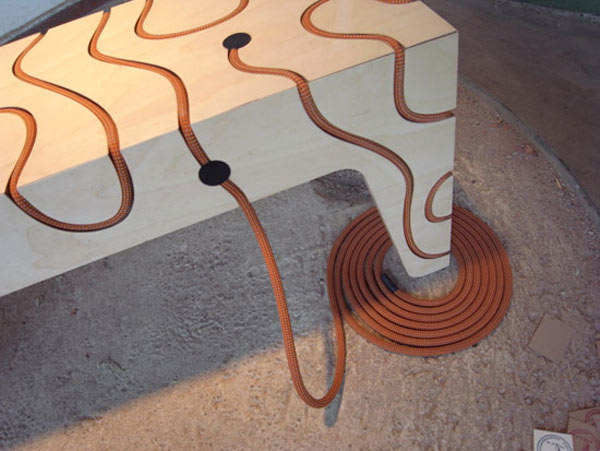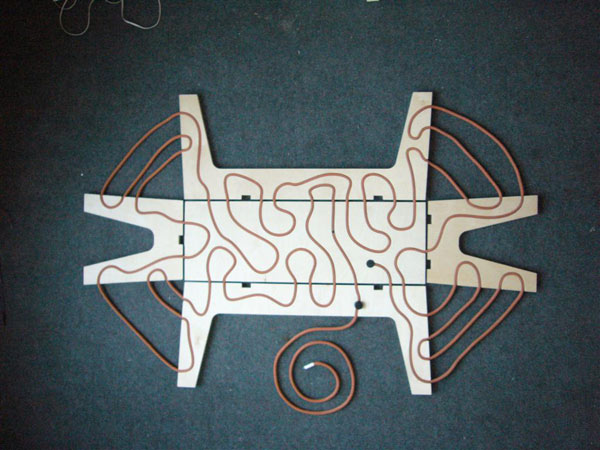 Liked the story? Share it with friends.