There are plenty of things that most of us take great care of when it comes to designing our own home and decorating the interiors ever so elegantly. While our attention is largely captured by décor, colors, themes, various paint textures and surfaces, something that most people tend to overlook is the lighting aspect. It is an undeniable fact that lighting fixtures and their positioning can make or break a room and the Lola Wood Light is one of those amazing fixtures that will enhance the beauty of your interiors several fold.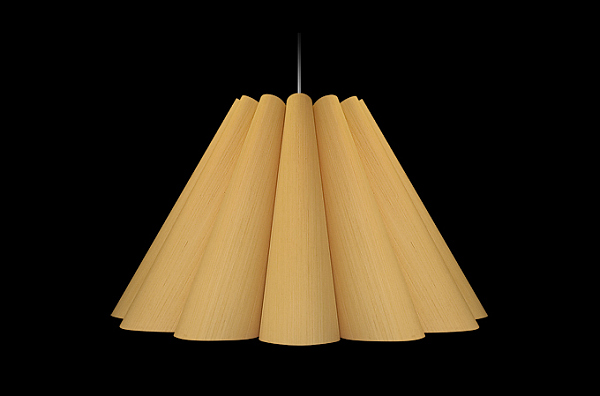 The shade runs 40 inches (101.1 cm) in diameter and 27.5 inches (70 cm) in height and looks more like a delicately and intricately crafted work of art rather than simply a lighting fixture. Made from American Oak veneer, it can be seamlessly incorporated within your home or office with ease and sporting a light and airy appearance, it promises to look nothing short of amazing in either place.
Sure to be a conversation started, Lola captivates you with its subtle design and while it will leave your guests admiring its beauty, placing it at the right spot also promises unique lighting that is intense and beautiful.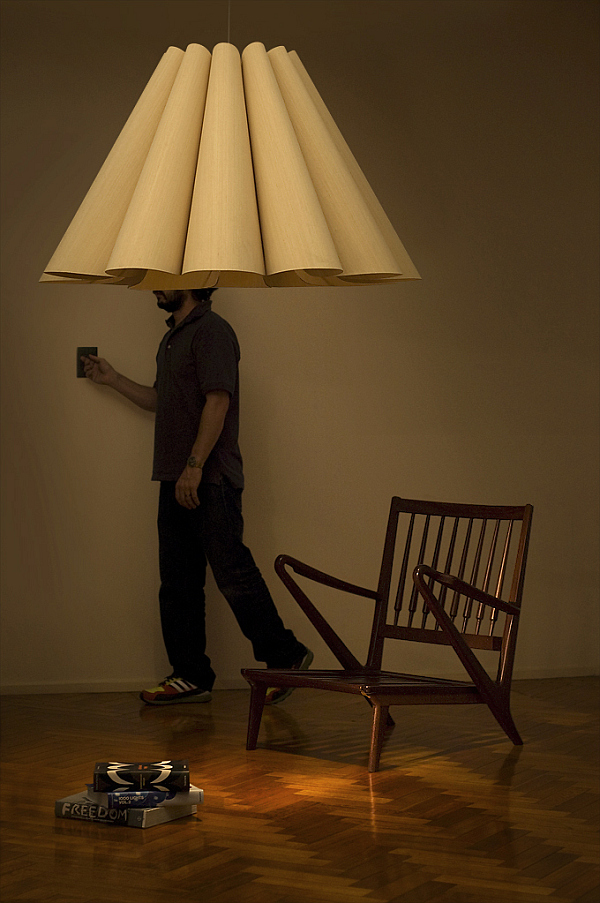 Soft, serene, Scandinavian glow emanates from this lighting fixture that would totally change of the mood of the room and give it a gentle makeover. Easy to install and perfect for every electrical outlet, no matter where you live on the globe, you can bring home stunning Lola for £850. Elegance, well and truly, does not come cheap! (ALovedHome via TCH)