Our Earth is a beautiful place. However, the choices humans have been making for the last several centuries have caused extreme disrepair – including trash build up, polluted waters and an increase in harmful greenhouse gases.
This Earth Day — that's April 22 for you gas guzzlers — take time to recognize the importance of reducing, reusing and recycling and celebrate in the most stylish way possible. Take time to consider a few easy methods for implementing repurposing efforts into your home décor in order to reduce waste from your home.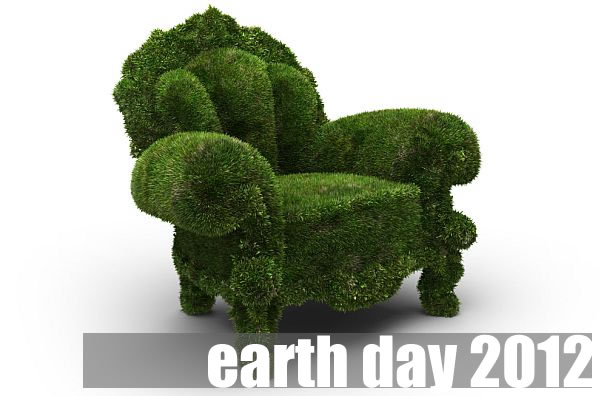 One of the best benefits of repurposing is that it requires very little money. Not to mention, when you have repurposed something as furniture or art, then you generally have your own one-of-a-kind piece. For example, many DIY home décor enthusiasts tout the use of glass wine bottles as lighting fixtures, candle holders and flower vases. Bottles made of interestingly colored glass are a particularly unique addition to any design.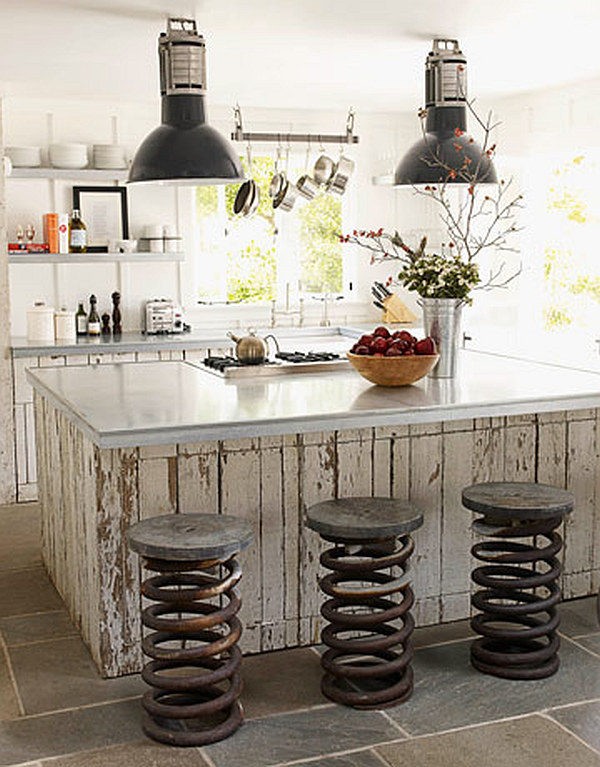 Vintage truck springs, used as stools, were found at Artefact Design & Salvage (found on HouseBeautiful)
Even some of the world's most luxurious homes have employed repurposing and upcycling methods to transform ordinary items into extraordinary décor. For example, it is easy to transform simple wooden pallets or cable reels into indoor or outdoor tables with a few fresh coats of enamel, decoupage or a rich stain. Cast off wooden doors can become rustic headboards and old, used photo frames will look brand new with a little paint. Or, for those handy with a welding gun, old metal scraps can be transformed into a number of items – from wall art to garden accents.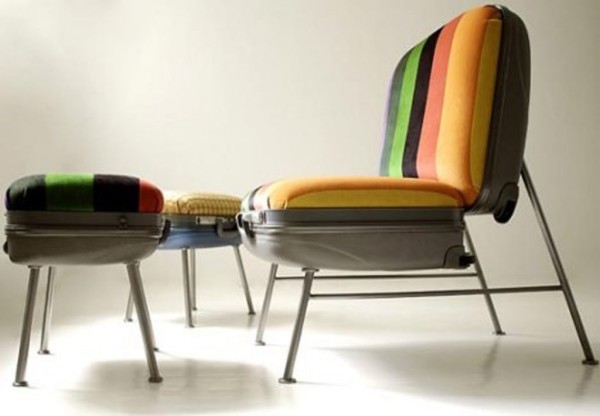 Sitbag Easy Chair by Maybe Design
Whether you prefer a weathered antiqued look or a more polished finish, it's easy to accomplish with repurposed items. Best of all, these items are extremely easy to find. Next time you're ready to revive the look of your home, check out the local junkyard or home demolition site. Often the items some consider to be trash are truly the greatest treasures.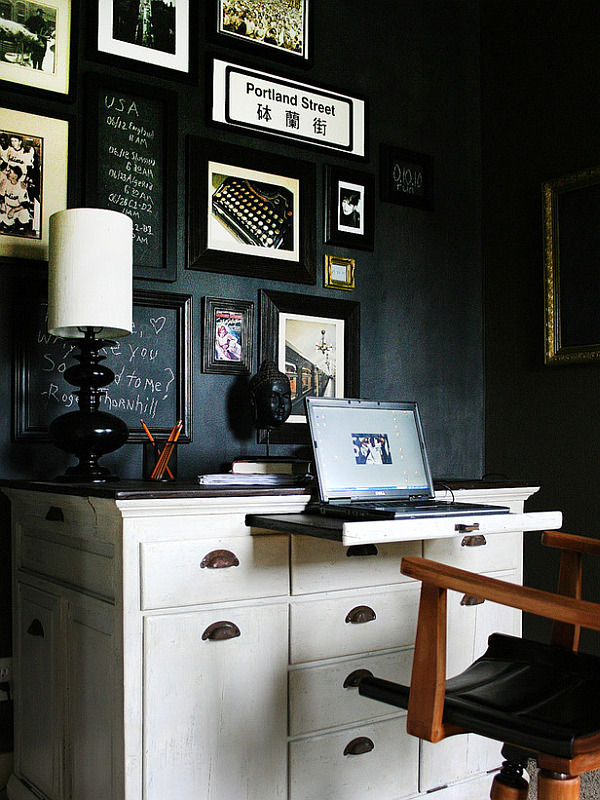 Hoosier Cabinet by Isabella & Max
Be good to our planet…