There just is something that makes us uncomfortable about the name 'Elliott Ripper', but if you look past the 'ripper' part of it, then you are set to find a lovely modern home that can be a beautiful bachelor hub and also a wonderful residence for a small family. The Elliott Ripper House is located in Rozelle and is spread across 1,703 sq ft of space and comes with dozens of features that not only make it a visual treat, but also a perfect example of eco-conscious structures that incorporate green features in a smart and economically feasible fashion.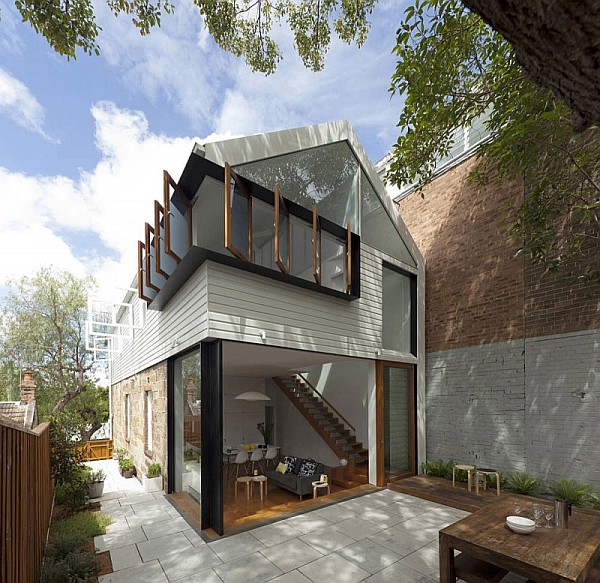 Designed ever so diligently by the creative minds at Christopher Polly Architect Studio the building has given special preference to providing features that promise ample natural ventilation, while keeping the home constant connected with its vibrant natural surroundings. Some of the many green measures include the use of recycled Blackbutt timber in an extensive fashion both on outside and for the interiors to cut down both costs and carbon footprint, high-performance glazing helps in better insulation and hence tones down the power bills in both the summer and the winter, smart design and thermal insulation.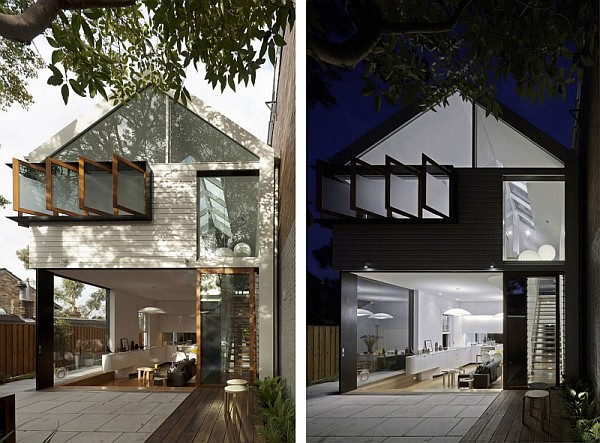 The design seems to be a beautiful amalgamation of the classic and the modern as the ground floor has a more open structure thanks to the extravagant use of glass in the form of floor to ceiling windows, while the top floor offers privacy and a closed space for the bedroom and the bathrooms. The use of energy-saving lighting installations, water saving and recycling systems and smart solar design make the Elliot Ripper house all the more energy efficient.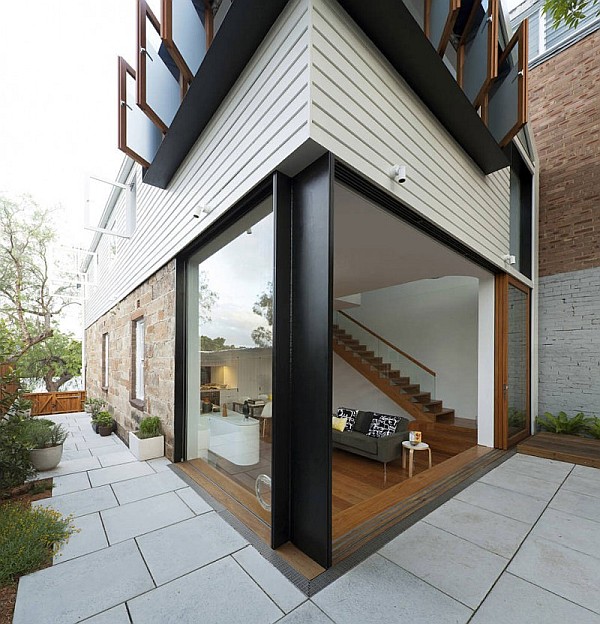 With interiors clad in pristine white, sleek modern décor and warm hues splattered generously here and there, this is one home that delivers in style!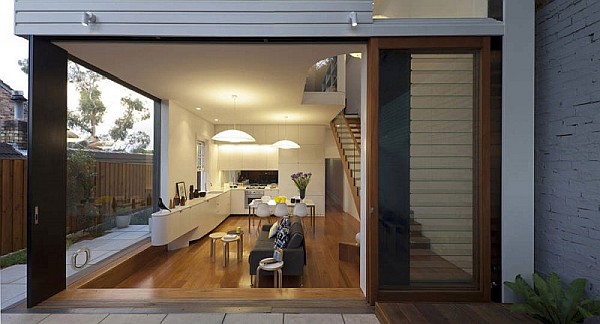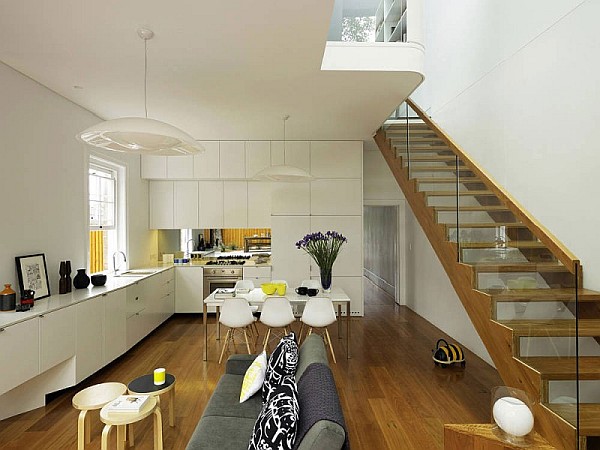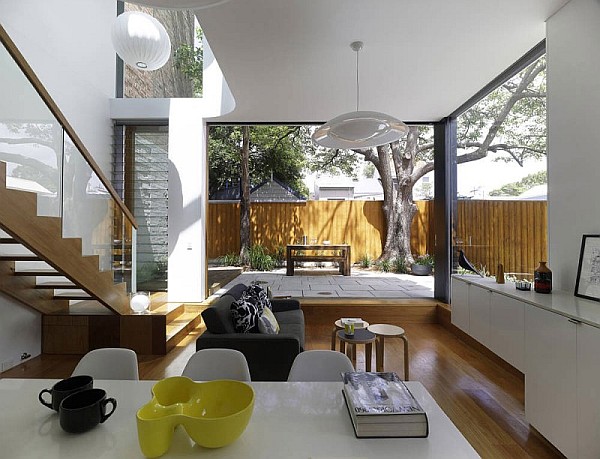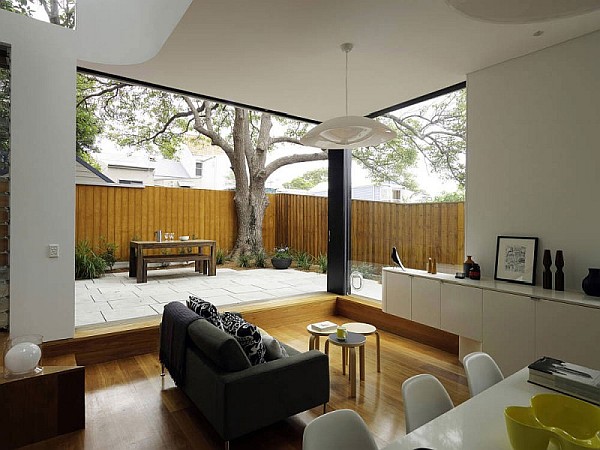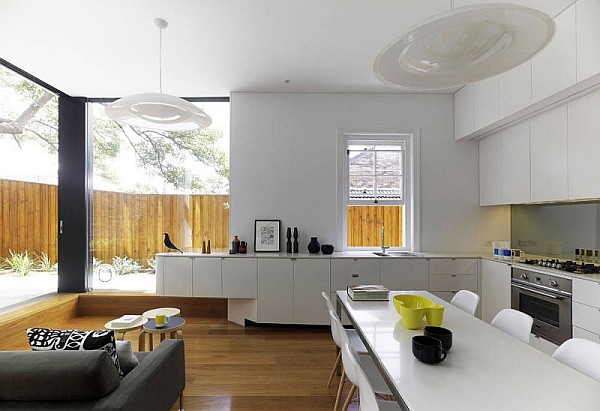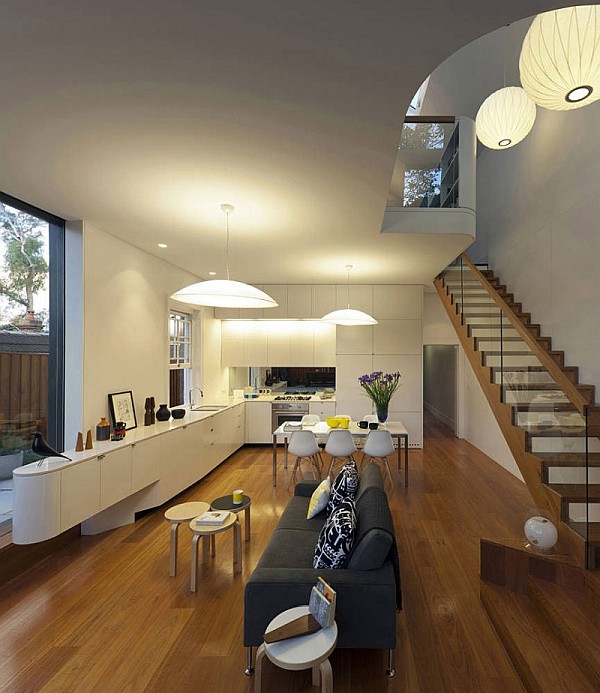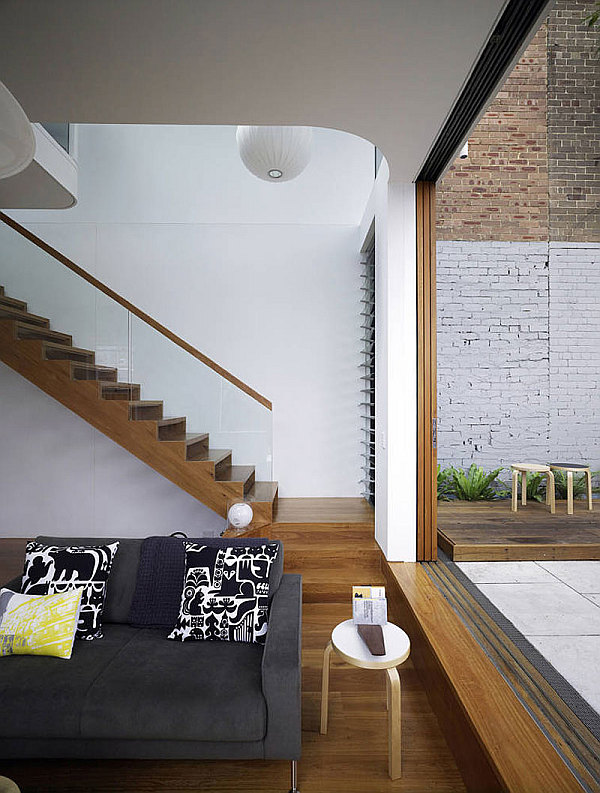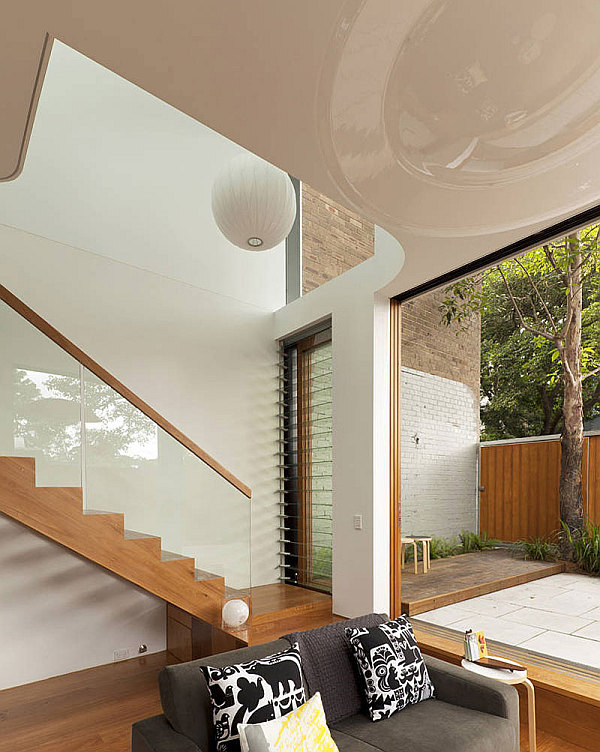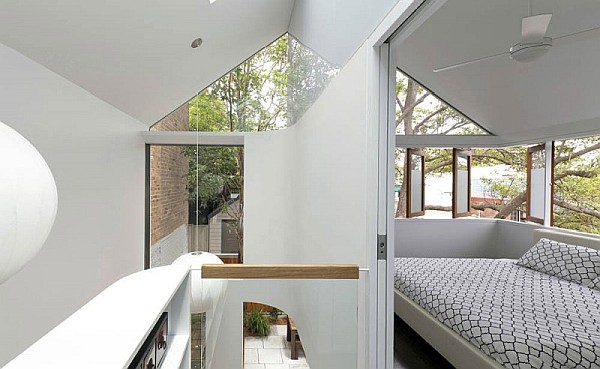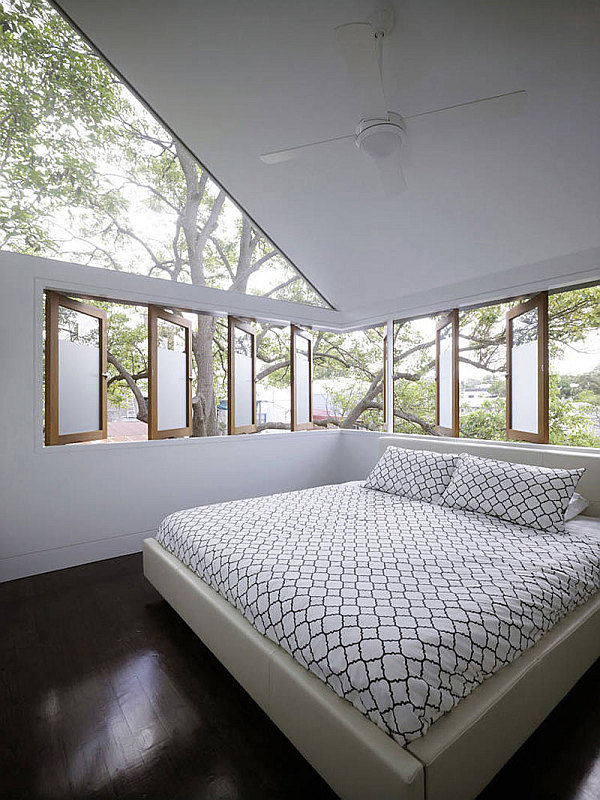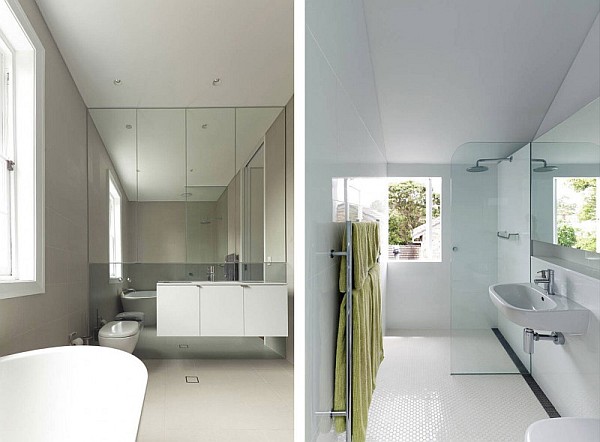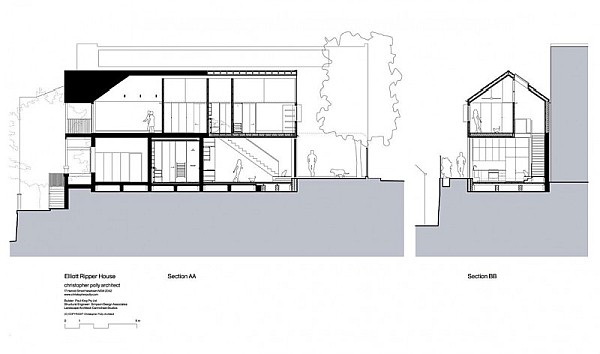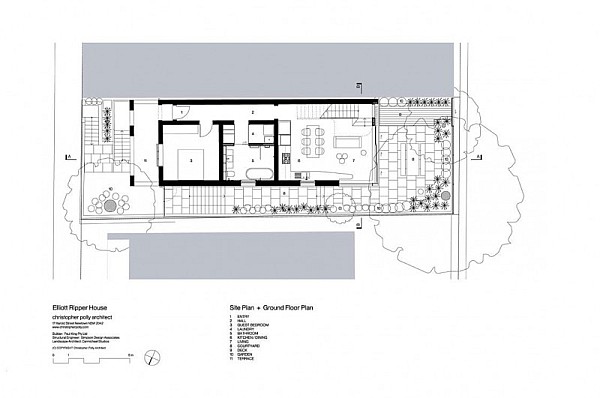 Photos by: Brett Boardman // Found on HomeDSGN