Renovation of refurbishment of a modern home can be really a cumbersome experience and at times does leave one with a bad taste in the mouth, if things are not planned for in an appropriate fashion well in advance. That obviously means there are many home owners out there who are fretting about the prospect of a renovation, no matter how much they want one. Well, Adi Tatarko and her husband Alon Cohen, founders of design & architecture website, Houzz, have decided to show the world that renovations can be done without any hassles whatsoever and they have shown this is in the best possible fashion — by renovating their old 1950s house in Palo Alto, California.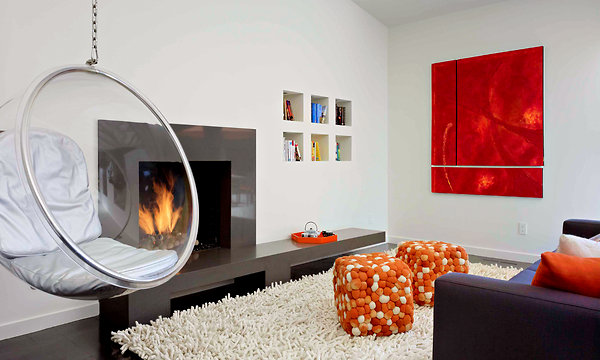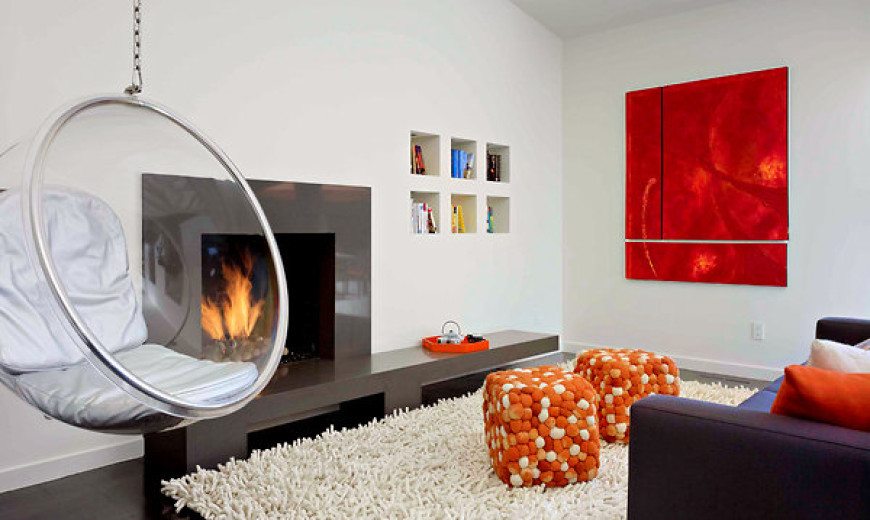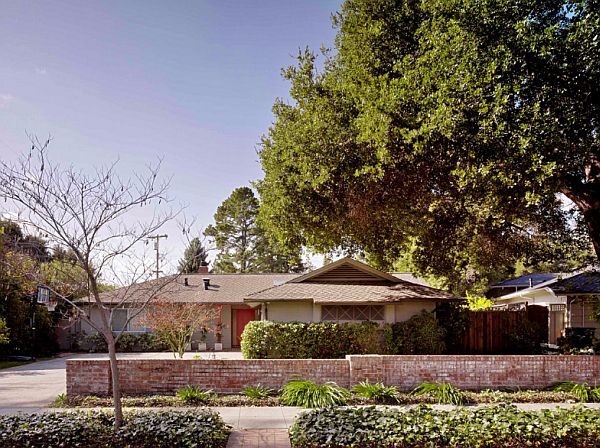 That obviously is the ideal way to demonstrate how renovations can be done with proper planning and abundant imagination and they set about the project by changing the floor of the house into an all-black surface. Beautiful carpets and colorful furniture were laid in the living room to offer a vivid and playful look.
A stylish and compact little bookshelf was carved out on the wall adjacent to a stylish, sleek and modern rectangular fireplace. The splashes of bright orange here and there on the unique stools and couch cushions along with the subtle use of orange in the patio furniture that is visually connected to the living space ensures that there is no sense of blandness in this modern makeover.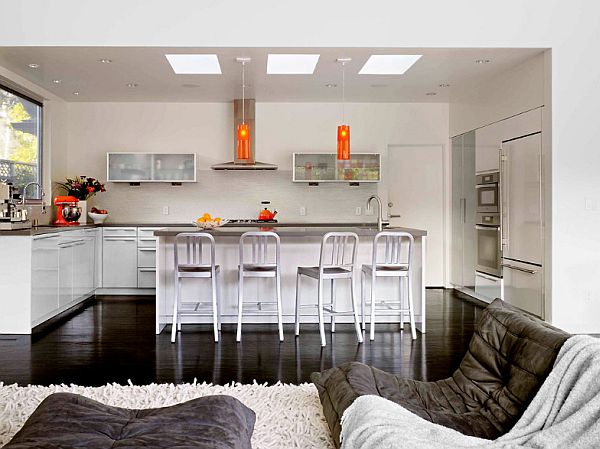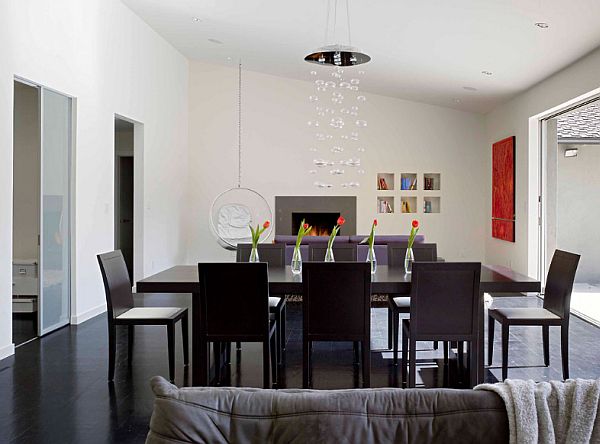 A marvelous chandelier over the black colored dining table and chairs completely alters the overall manifestation of dining room as it offers a contemporary touch without much effort. Bedrooms were given various color patterns and themes, depending on the age of people living in them
Tatarko tells that the renovation of their house is an ongoing project and that inspiration from Houzz and its large collection of images was a key aspect in all of it. (And we are not surprised at all!)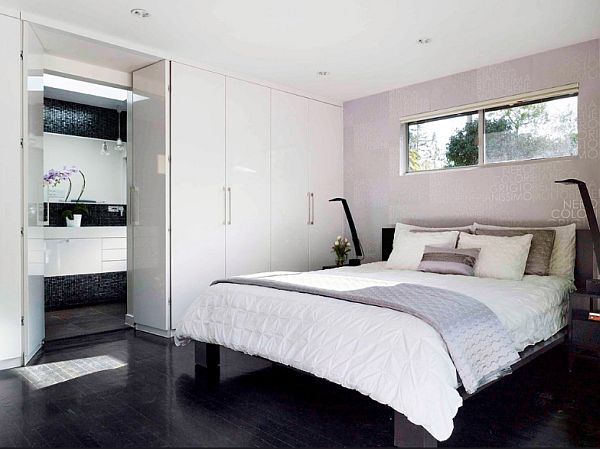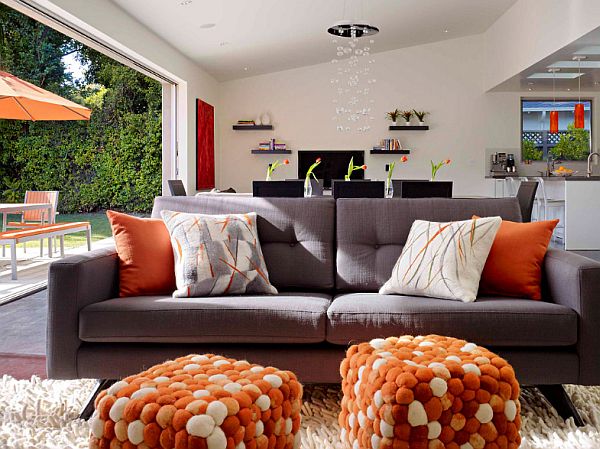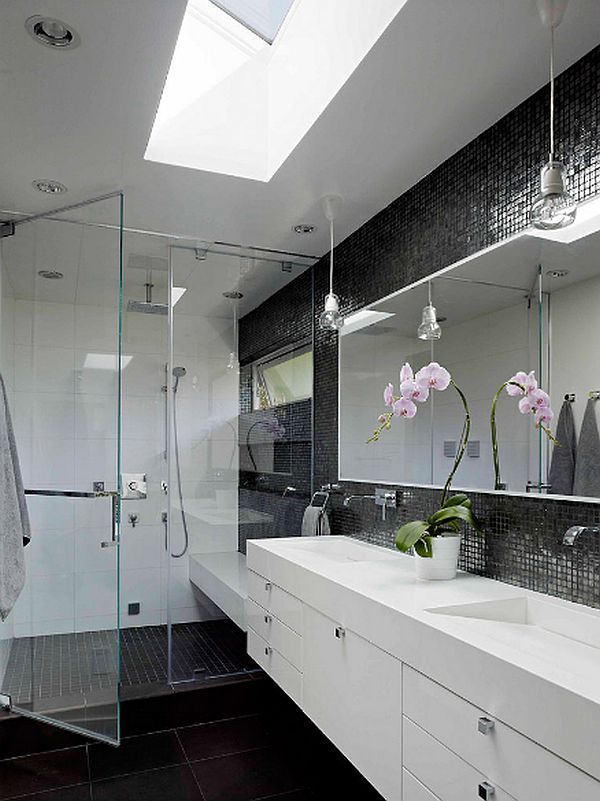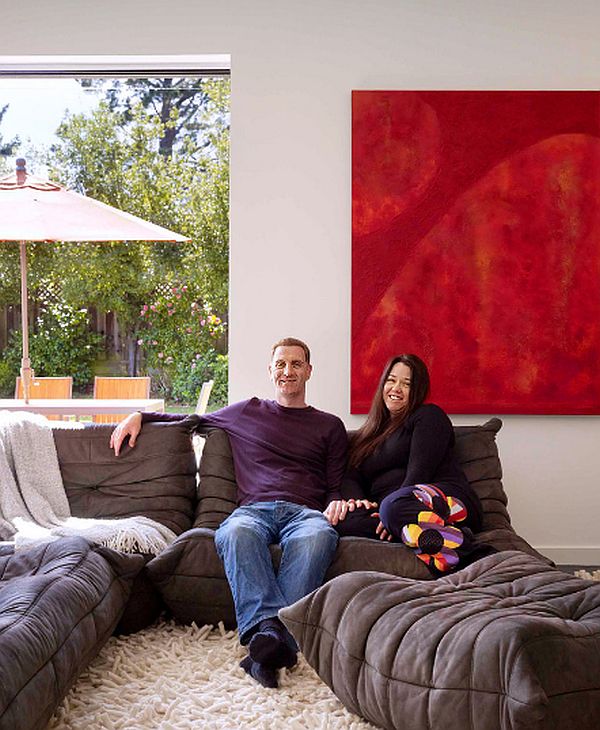 Images Matthew Millman for The New York Times