Designed extravagantly by Studio Sagan Piechota Architecture, the Otter Cove Residence is a brilliant house located amidst the spectacular Carmel Mountains in California with stunning scenery and the majestic ocean forming its natural surroundings. With beautiful colors and astounding features that could make anyone fall in love with it, the entire home has been divided into two equal sections with the help of a horizontal plane that ensures that half of the entire home lies underground and is protected away from the adjacent highway, while the other half offers magnificent and unending views of the waves and the rocky coast.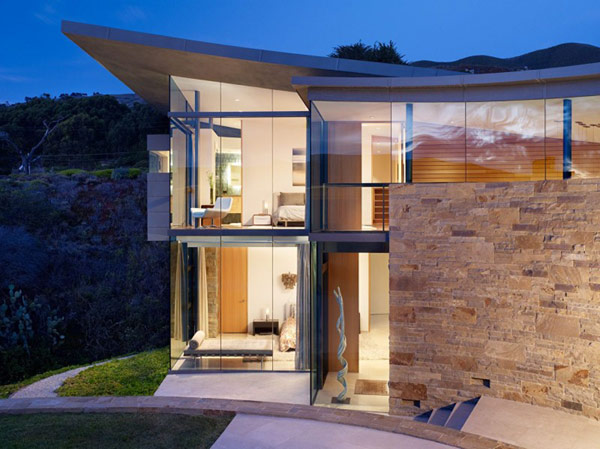 The eastern side of this alluring home is kept well away from the view of the word as it cuts into the rocky terrain of the area to find a place for private spots hidden away from prying eyes and the traffic on the coastal highway. The western wing of the home though is a place where the structure pens up to the beautiful and rugged Pacific coastline and the owners can enjoy unending sights and sounds of the vast blue along with cool sea breeze.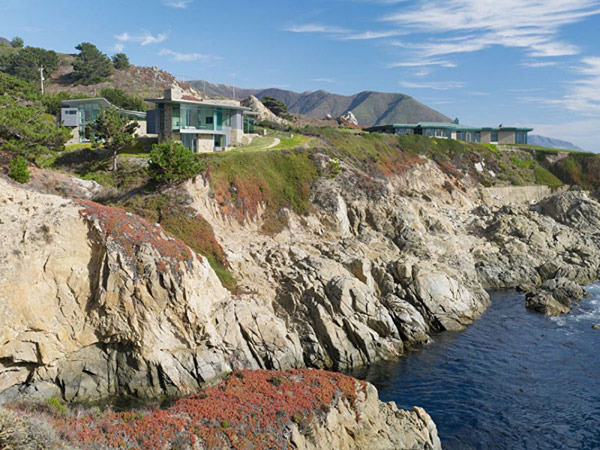 A cleft between the high roofs and the walls allows for free passage of air and light into all the levels and there is ample natural ventilation. The architecture relies on minimal use of walls, and they have been erected only in places where they are necessary, with glass extensively and expansively filling up in most other places. From the highway, the house appears too short, and lying on its backdrop is the large beautiful ocean.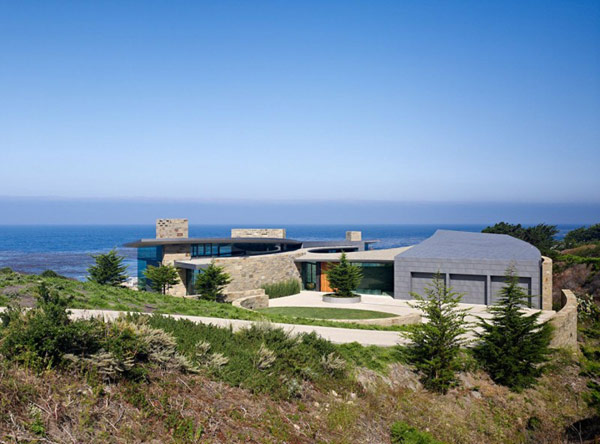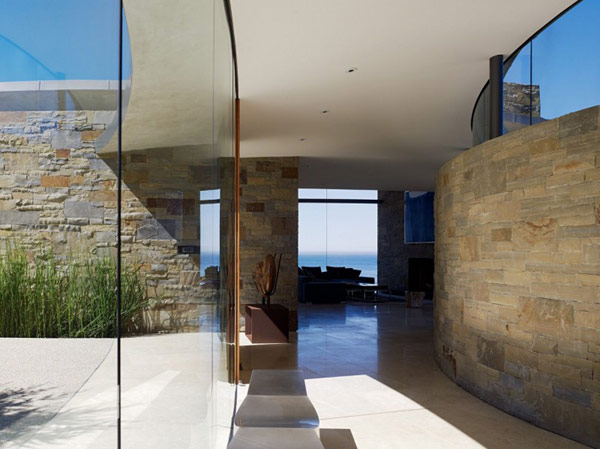 Perched atop a beautiful spot that overlooks the ocean in a regal fashion, the home is as impressive inside as it is on the outside. The indoors are beautifully decorated with top notch furniture, and architecture's skill is exhibited throughout in a striking manner with the use of superb arches and glittering finish. The curved structure is creative, unique and definitely one of the most distinctive homes on the Californian coast that has no dearth of luxury homes.