Combine the divided, or divide the combined. Whatever is the process, the end product we see is just marvelous. Here is the perfect model of a house made by combining two entirely different apartments. The best part is the building has undergone a division, too, in terms of the used design styles. The house is owned by a couple, and the husband prefers more of the traditional style, while and wife is fond of both traditional and modern styles. See how they blend so perfectly in here.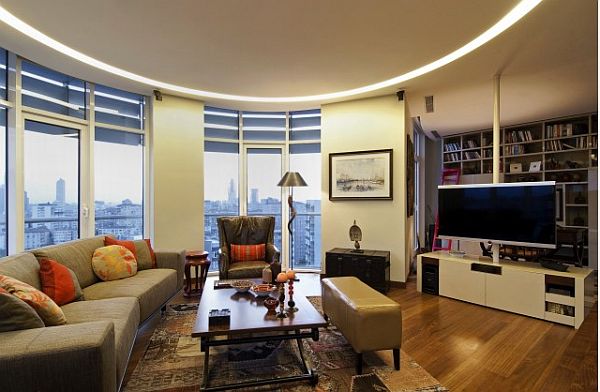 The stunning design running 3,000 sq ft is created by Neslihan Pekcan of Pebble-Design, and is located in the Gayrettepe neighborhood of Istanbul — known for its European settlements.
The middle aged couple bought the whole house as two different apartment units and the new combined house has two living rooms, with an entrance right in the middle. Dividing the whole space into two major portions is the entrance, with the right side assigned for private space. An exotic office space is another attraction. The master bedroom in white color resembles some suite in a big shot hotel, while kitchen and the kitchen island, on the left side, are chic and modern.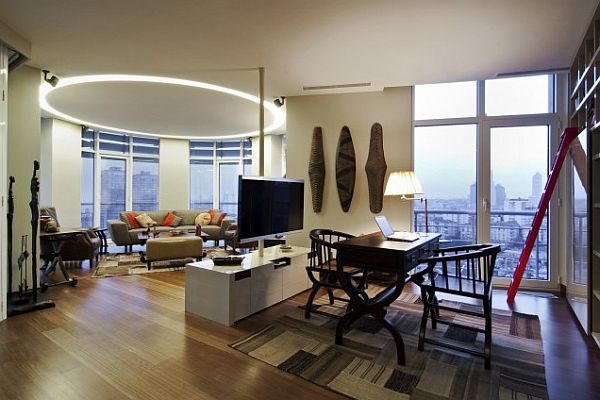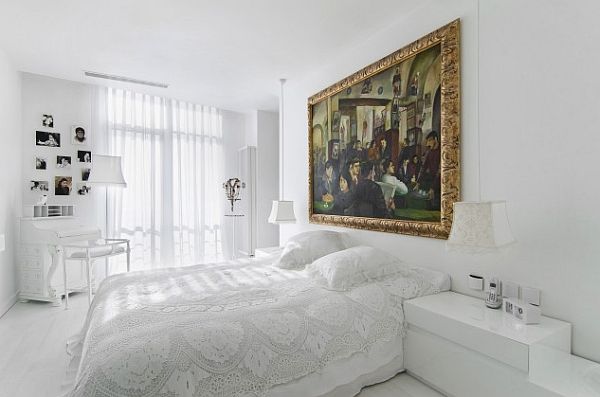 Decorated with a fine collection of South African accessories, the house is also dotted with many antique accessories and paintings from the owners' collection. Further, the awesome abode ensures a splendid view of the city of Istanbul.