The sleek design of the Baker Residence will definitely leave you spellbound. The three level apartment of three levels in Sun Valley, Idaho, has a design just perfect for such a resort town.
Spread across 12,000 sq ft of space, the mansion created by James Dolenc and Thomas Riker of jamesthomas imbibes all those natural elements into it, at the same time sports a very modern outlook. Once you step inside, you can find that the indoor decor has been done in a way that it holds an earthly sort of sober tone to it. There is not much use of any contrasting color or style and everything appears to be in a neutral and balanced way.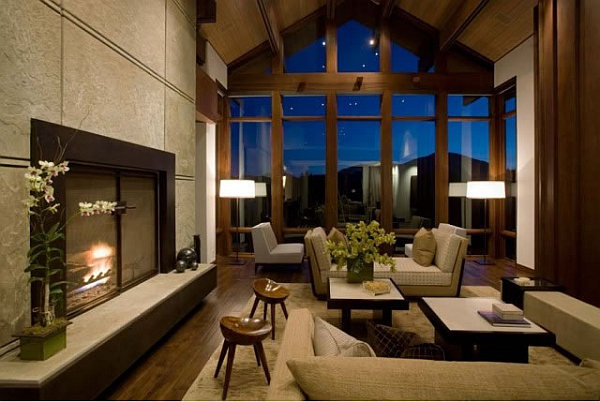 This is the right place where you may find that the neutral sober kind of interiors, that too for the entire house would not be so boring and dull. The owners were keen of not having any western styles and the designers attempted to make it in the desired way. Stools, sofas, coffee tables, and even rugs and carpets complement the entire tone of the residence. The choice of the lamps and pendants are also significant since they have key roles in imparting the earthy flavor to the building. The exquisite wooden spiral staircase completes the contemporary design.