These are some different, yet finest, examples of how beautiful you can make your courtyard, backyard or any open space catchier and even more functional. You can definitely draw inspiration and follow the styles that many a designer or a creative housewife has tried and perfected.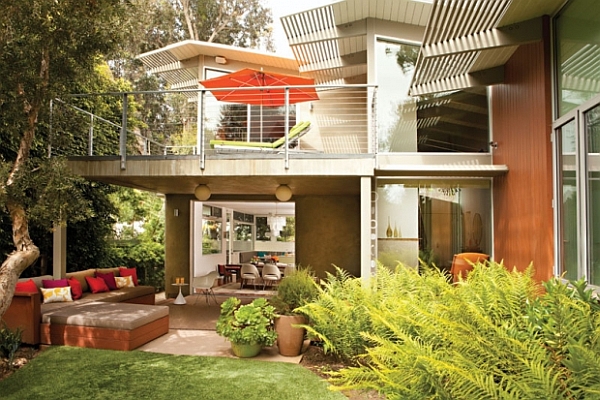 Some open spaces we found exist as a separate entity and in certain cases it is an extension of any room or space indoor. Some work out the magic by existing as a link between the indoors and the outdoors.
Bridges or switchbacks can be used instead of pathways or normal pavements to bring in a unique outlook. Open air living rooms serve the purpose both an open as well as space in a house.
You can also experiment with different styles and periods here as well, by using decks, benches and other furniture and accessories.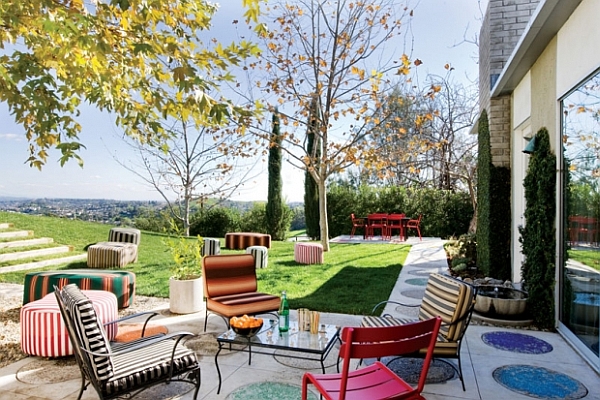 Addition of succulent plants, alone or in groups can transfer the whole space into an incredible one. Vegetation is not always necessary while arranging your terrace or open yards. A few selected pieces of furniture and/or accessories can establish the fun, but only if used in a creative way.
Remember, open spaces are not only meant to entertain guests but are the best places for you to relax. So while making the priority list in organizing the spaces, never forget to take into notice your own considerations and definitions of comfort.
So get set to arrange or re-arrange the courtyards, backyards and terrace of your home, and enjoy the warm weather.