The San Francisco Patient and Resource Center (SPARC), located in the SoMa neighborhood of the city, unlike any other curative centers, is different in its design. Designed especially for patients who undergo curative treatments using marijuana, the center is welcomed by a space which shatters all conventional aspects of traditional healing centers. This is the result of the owner's strong desire to create an innovative patient resource center, and the efforts made are quite appreciable.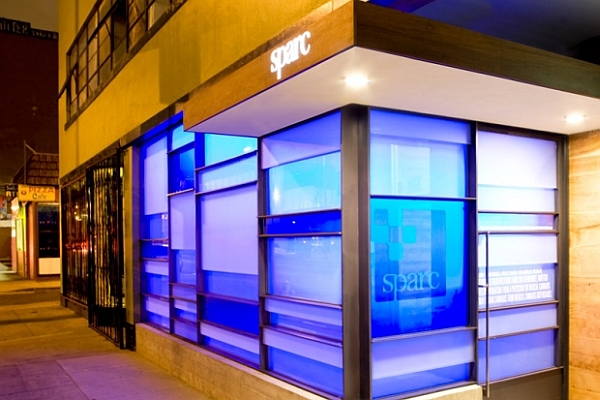 The interior has used wooden furnishing a lot, while the most significant feature is the storage facilities provided. Ready-to-smoke buds are arranged in small oak bins, kept on a huge shelf and are accessed with a rolling library ladder. The oak bins are handmade, and seating arrangements are also simple, with oak benches and tables.
Sales counters and display facilities provided here are admirable. Every effort has been made to honor marijuana as a medicine. The glass facade is the peak point of the lovely interiors, with colored glass panes in steel frames. Designed by Larissa Sand, Sand Studios, this 2000 square foot wonder has won the 2012 CH+D Award for eco-sensitive design.
The only thing that could possibly be missing would be some accent rugs. Some dyed hemp might be very appropriate and fit in with the ecological aspects of this design.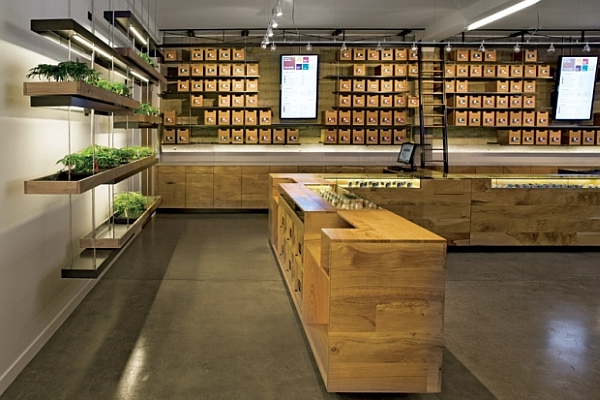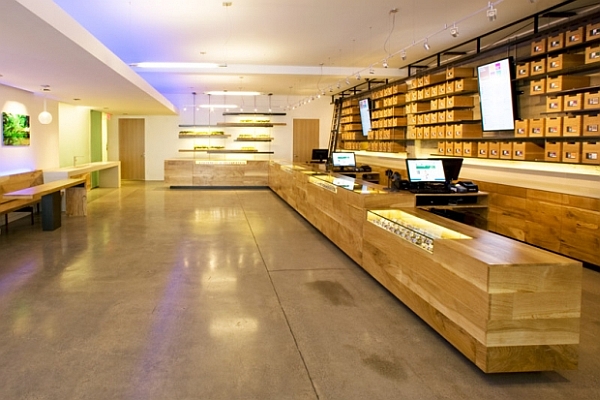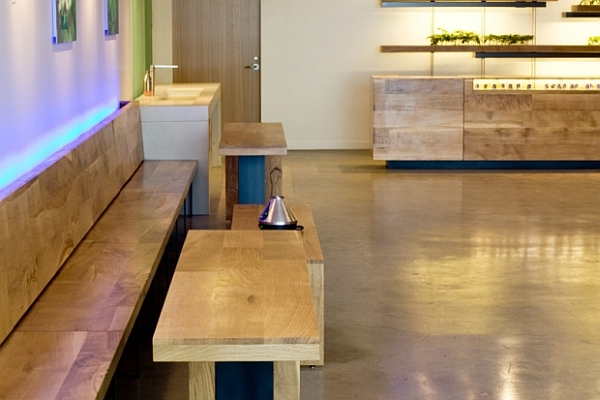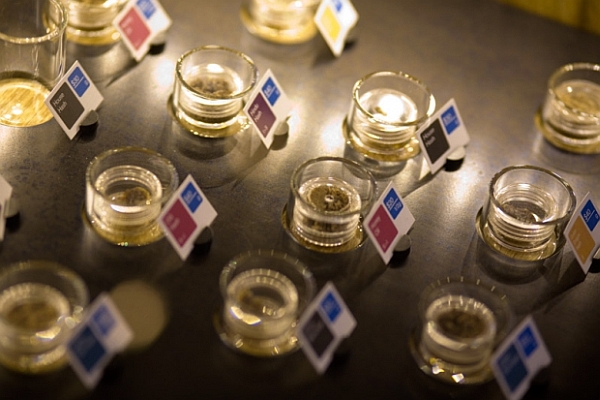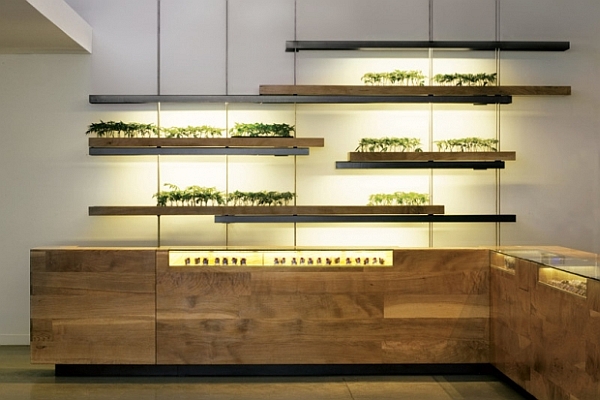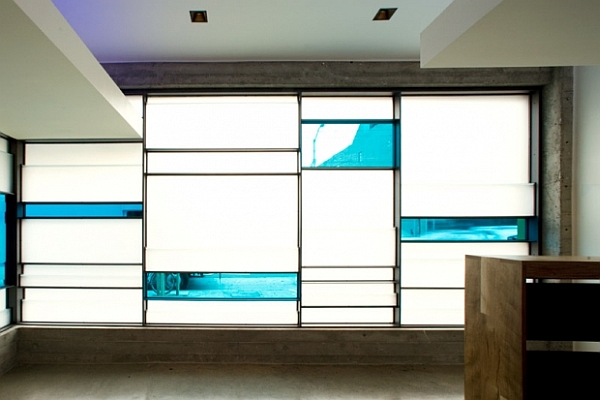 Photo credit: Kenneth Probst