Chances are that you would take this structure to be a flying saucer that accidentally landed in the woods. Well no, this is an amazingly cool residence located in Ghent, Belgium and is designed by Architecten De Vylder Vinck Taillieu. Called House BM, the house sports huge glass windows all round, thereby bringing in the essence of the beauty of the woods inside.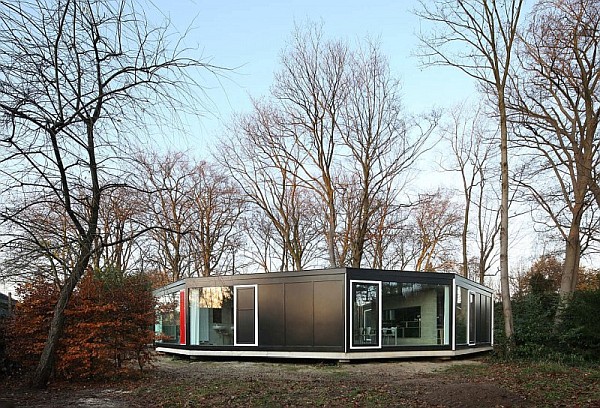 The construction of the house got completed last year and accounts for 3,270 sq ft of space. The glass windows form a connection between the outdoor and the indoor. As you can see, the building is wrapped in the lush embrace of the vegetation all around, and the house merges into the surroundings and at the same time stands out too.
The interior is awe-inspiring. A relatively larger courtyard in the exact middle complements the whole design. Here the actual ground is maintained as such, along with the trees. The pillars in black are another spectacular feature. Following a style that is quite simple and inviting, the house uses white as the basic hue, while off white and cream add support.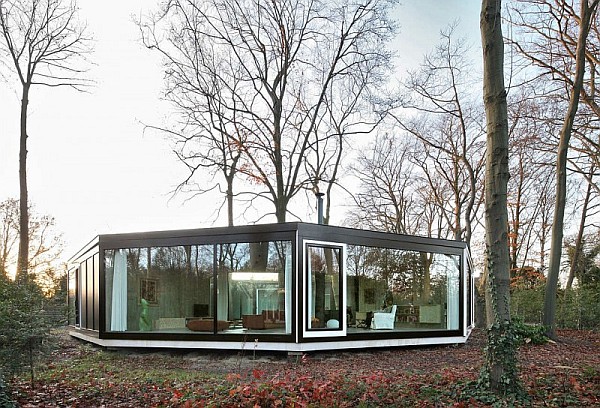 Colors go well with the accessories and furniture that sport contrasting shades. Made up of two concrete slabs that are kept at a distance from each other by concrete plates, the construction sees to it that they structurally takes care of the internal division.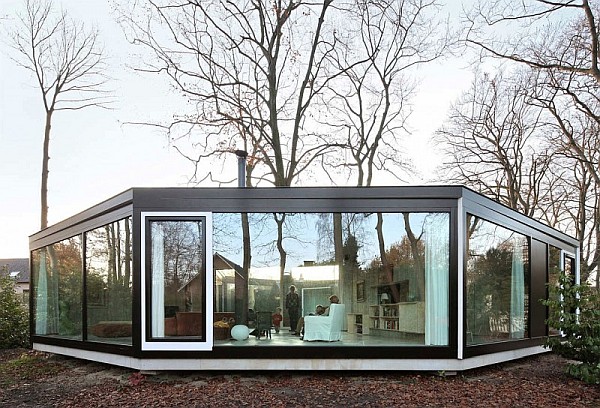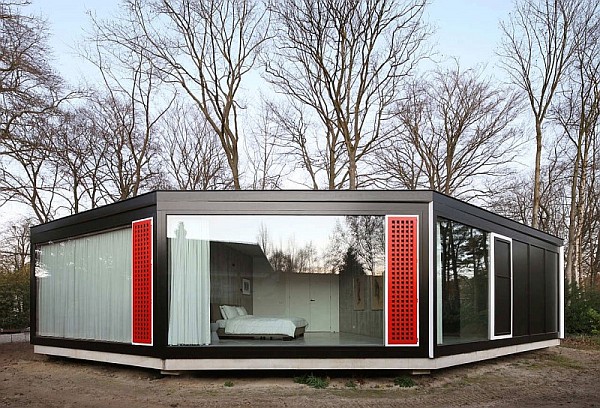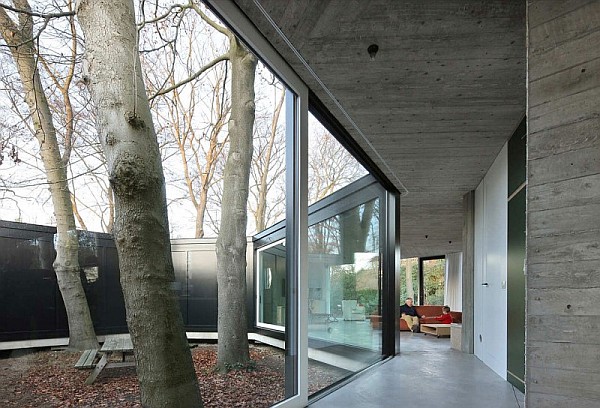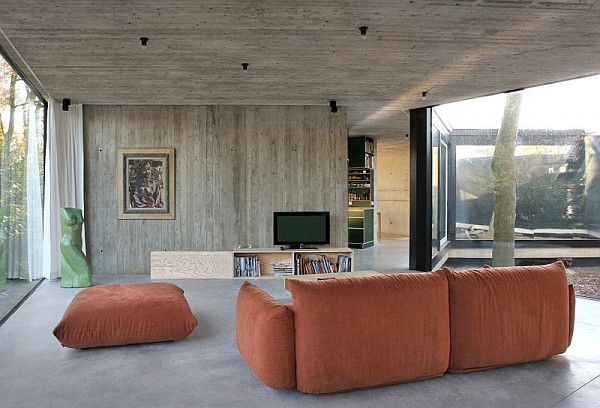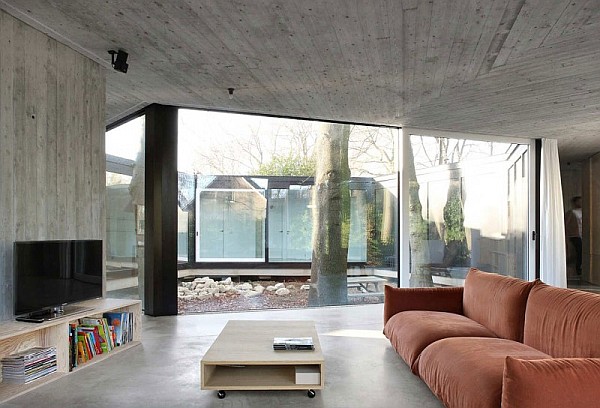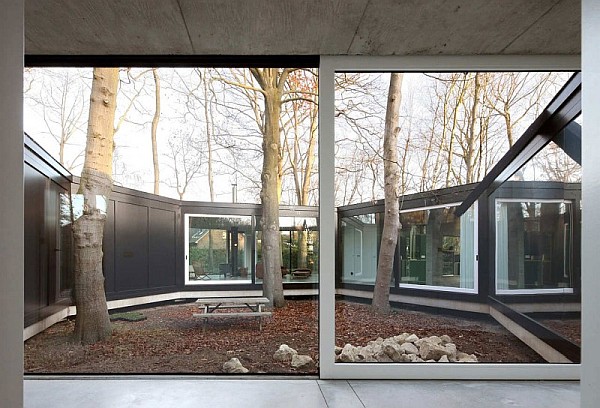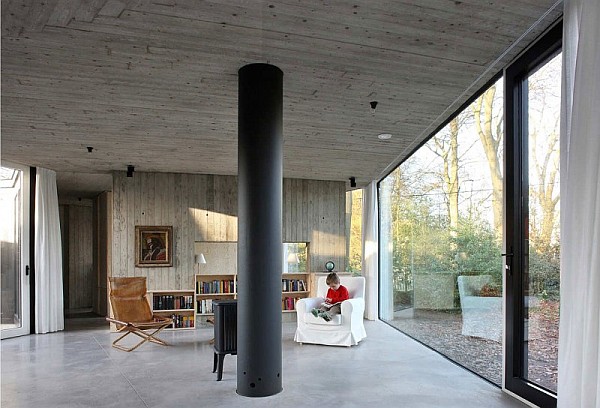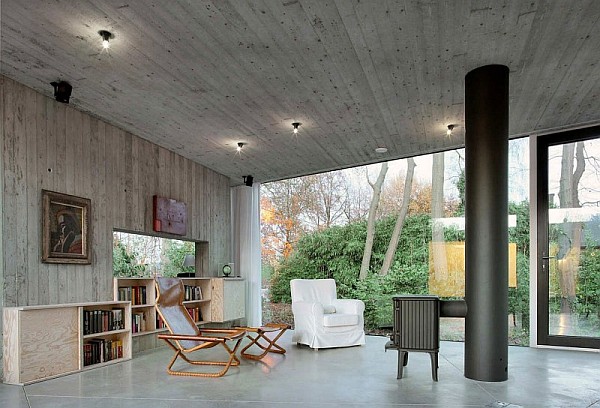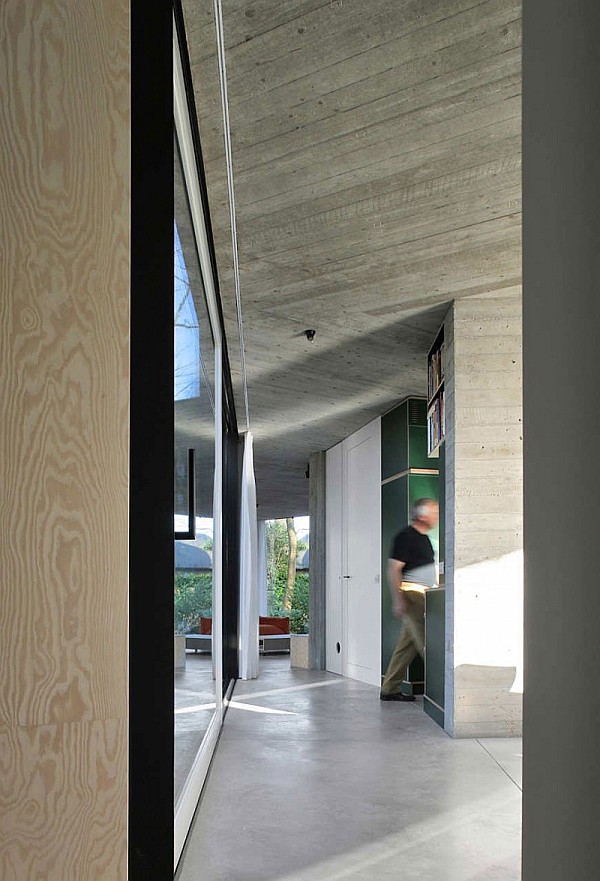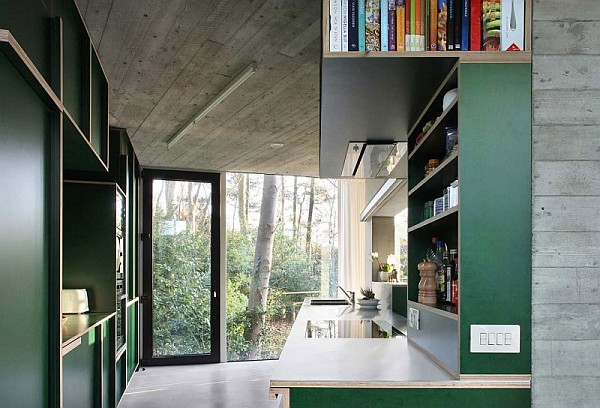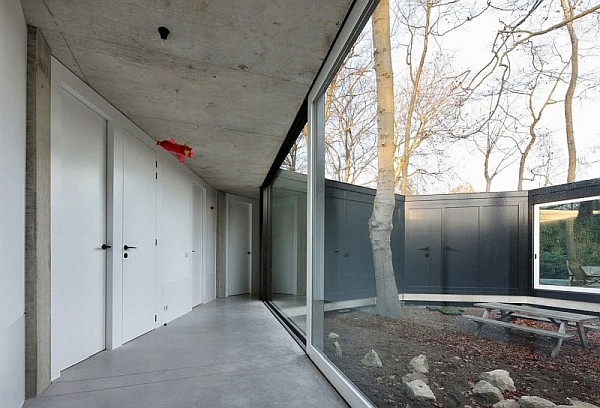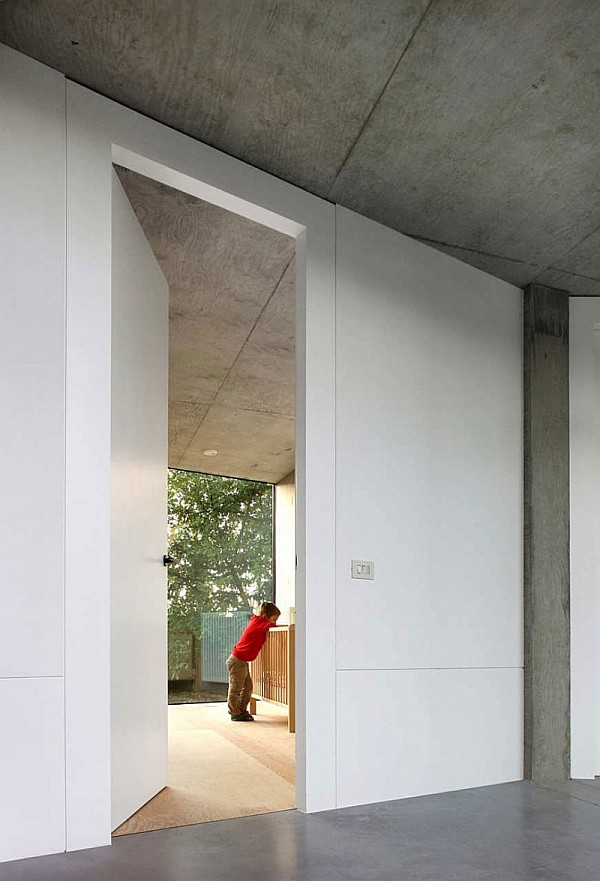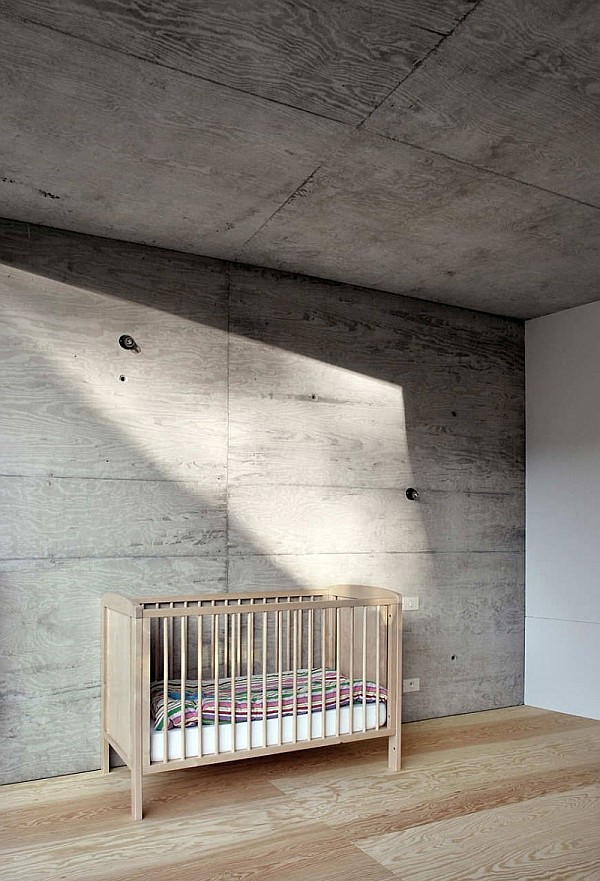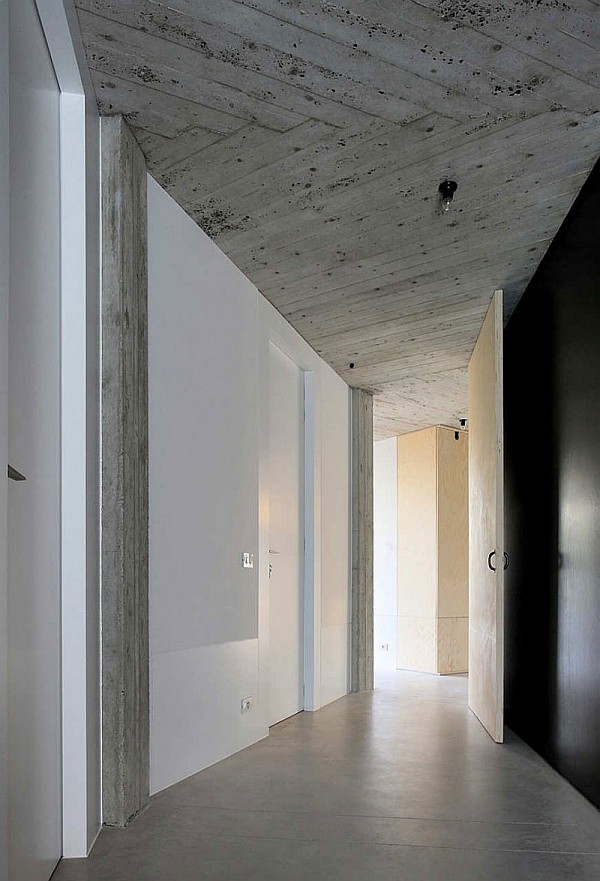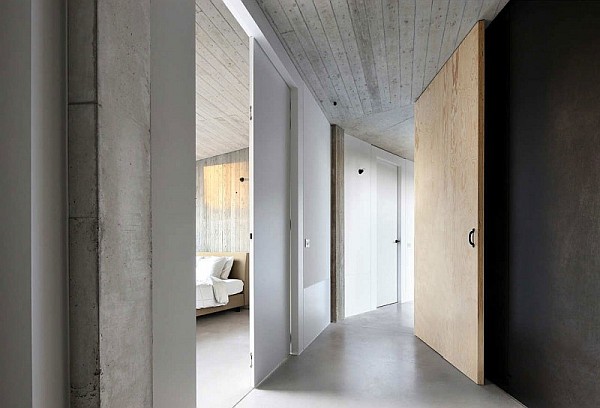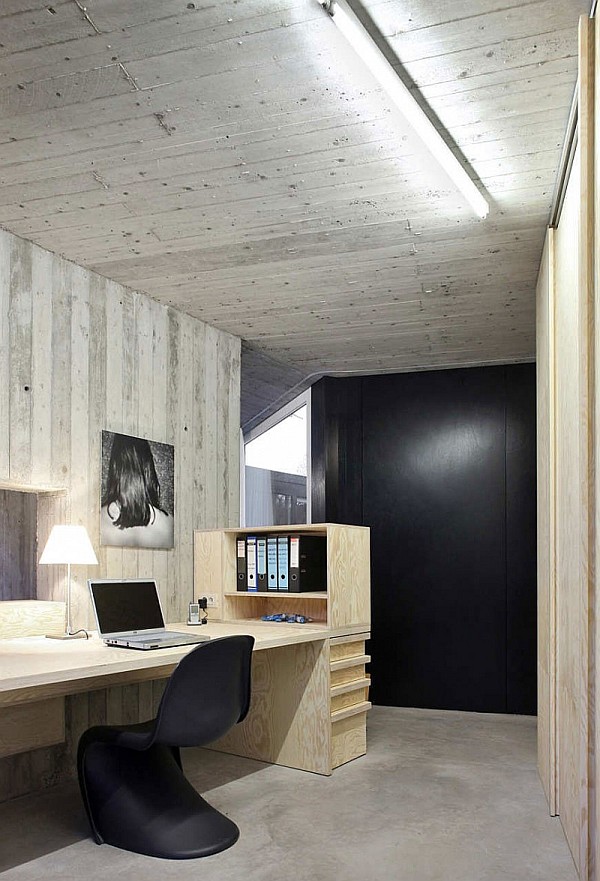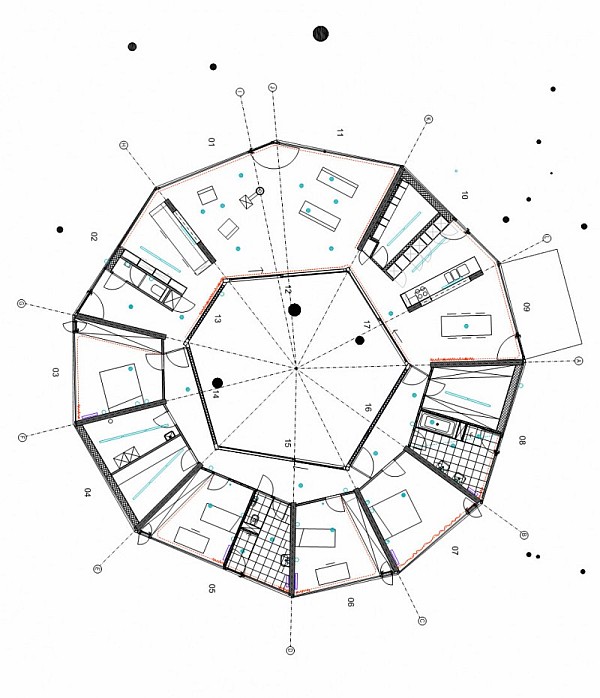 Photos by: Filip Dujardin