See how a small and cute apartment has been made into a fascinating one! This one located in New York has got a special charm to it. Thanks to its rooms, which are different to one another as well as those ideas which has wiped off the problem of little space to a large extend.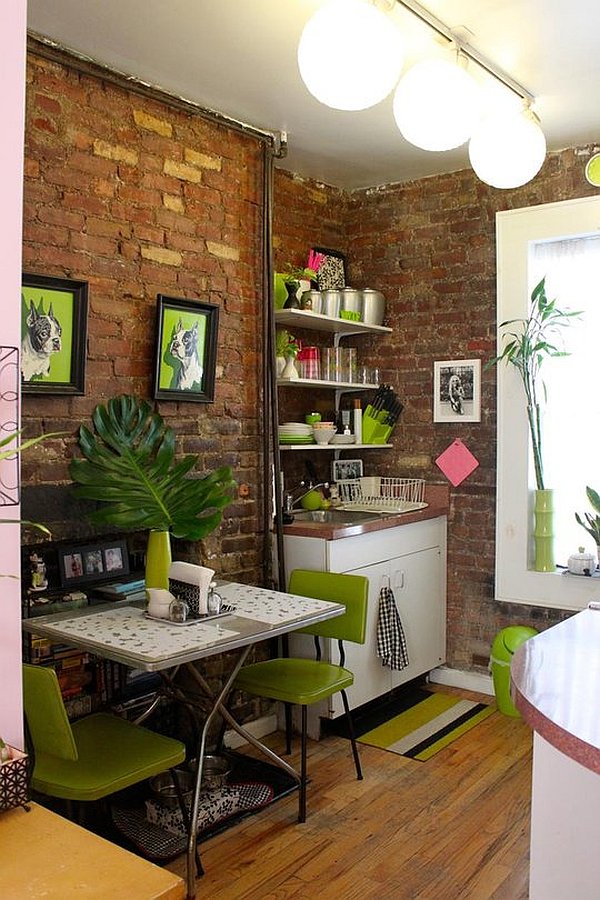 The major point of interest in this particular design is the incorporation of exposed brick walls. It has given a raw and fresh to the house. The exposed brick walls have been used along with really large windows. Otherwise the interior would have appeared way darker than usual because of the brick walls. Now there is extra light.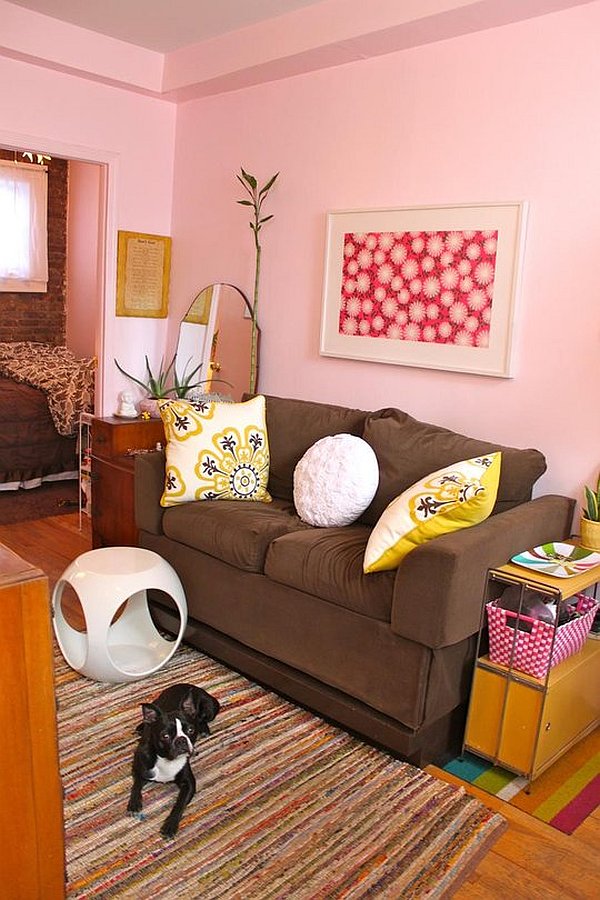 Moreover, the bricks make up only little portion of the entire wall, which is rather polished and painted upon. However the design is successful in merging both the unrefined and modern looks. As mentioned above, this apartment is relatively tiny, running over just 325 square feet. Hence additional storage spaces are a need, and of course they have been fulfilled by providing plenty of shelves, stands and cases. The choice of the accessories is also fine and kitchen stands out in this regard. It appears that the design has addressed almost all the issues with regard to space.
The magic of the décor has changed the small residence into a panacea, isn't it? (found on ApartmentTherapy)