Flamenca is a new ambient lighting gadget (actually a very original LED table lamp) that draws inspiration from the eclectic playfulness of the fluttering flamenco dress. Designed by QisDesign, a premium lifestyle design brand, Flamenca creates a magical lighting effect. It comes with an exciting combination of bicolor acrylics and curvy shapes, along with a metallic-like plate.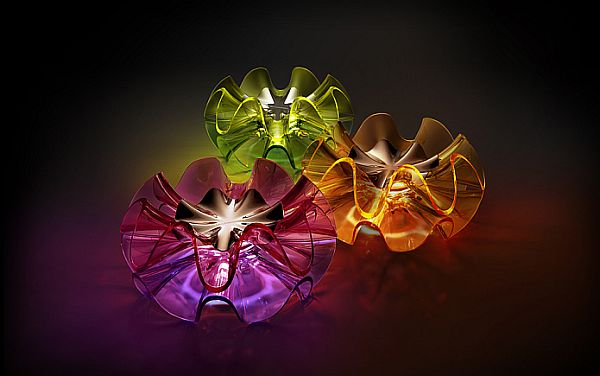 "When designing the Flamenca, we combine LED technology and sophisticated design to reveal the pleasure moment of the Flamenco skirt twirling around in the air," said Manfred Wang, GM of QisDesign. "Flamenca's unique lighting effect and interactive fun brings users a sense-rich experience and expands their imagination. Just as our brand philosophy — Imagine Another Possibility"
What you're seeing here is a highly-expressive performing art which promises to delight and color your life by decorating in multiple lifestyle scenes — be it for your dinning room, bedroom or any other party as an exquisite highlight.
While real flamenco dancers with the accompanying musicians would be a welcome addition to any party, several Flamencas spread around your gathering are sure going to spice up the mood. Just add the appropriate music to dance to and these lamps are sure to add to your much talked-about party.
Flamenca is powered by an AC adapter, through USB or with a battery, and should be available in green, pink and orange.