These natty and dashing pieces of furniture by German company Bruehl, have been designed by Kati Meyer-Bruhl. Significantly enough, the collection has won the Green Good Design Award in 2011. Known as Morning Dew sofa and chair, it resembles a blooming flower with petals almost open in the morning. As you see, it is available in both dark, soft shades as well as vibrant colors.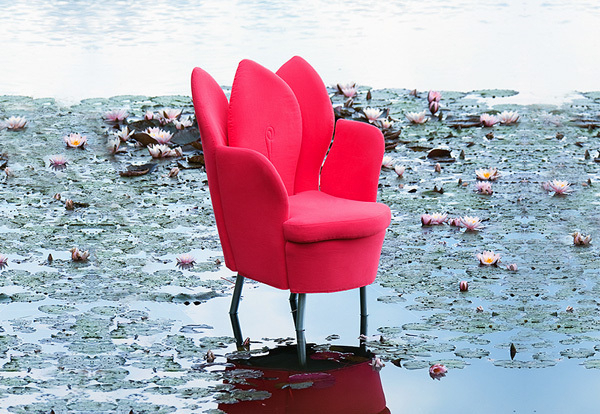 The design will surely go well with interiors that have followed the contemporary approach. The shape and structure of the chair is not only something very stylish but also proves to be very supportive and comfortable by enveloping the person sitting, from all the three sides. Perfect for living, hall or office spaces, it could even be used along with seating arrangements in your bedrooms.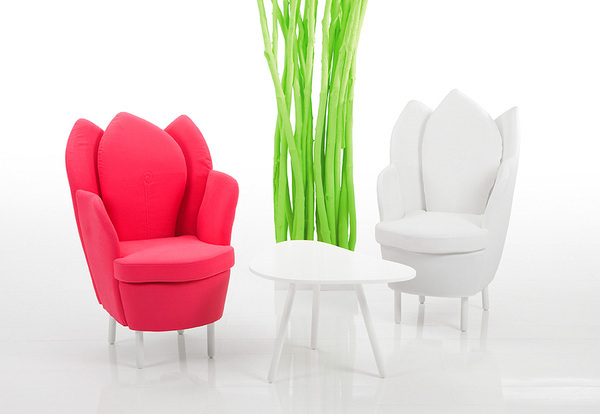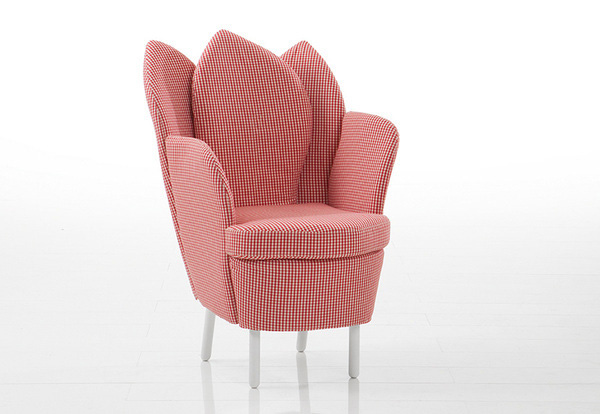 The Morning Dew Living Room Sofa pictured immediately below is exceptionally comfortable and invites you to settle in with a good book for a relaxing evening. The furniture, like the shape of the flower it resembles, actually brings in a feel of awakening and refreshment, it seems. As mentioned above, it has bagged the Green Good Design award last year, hence it is not only a mere design in accordance with the beauty of the nature but in fact an eco-friendly material and design. An absolute romantic design, is it not?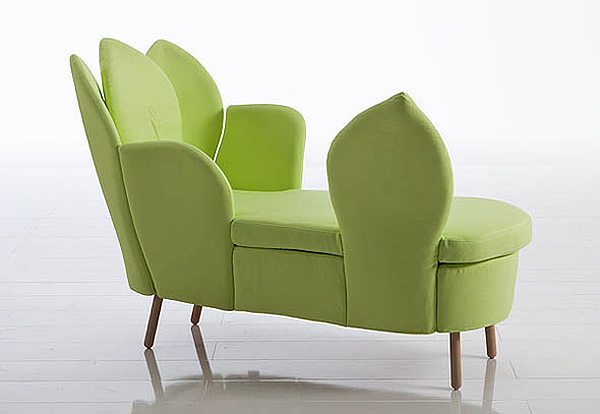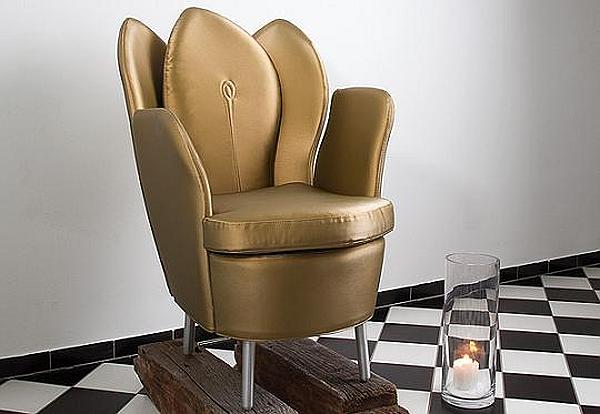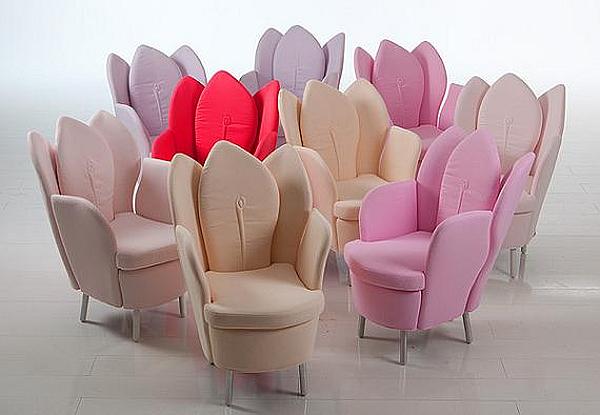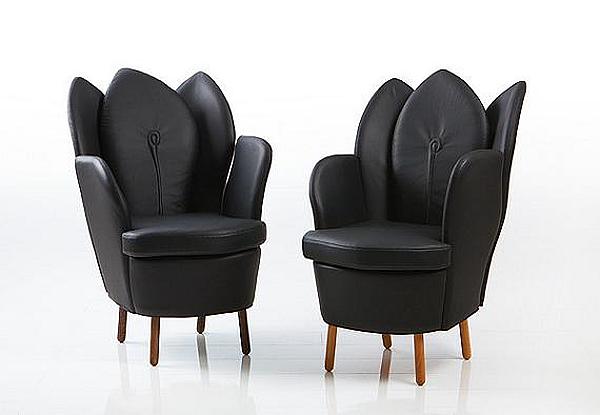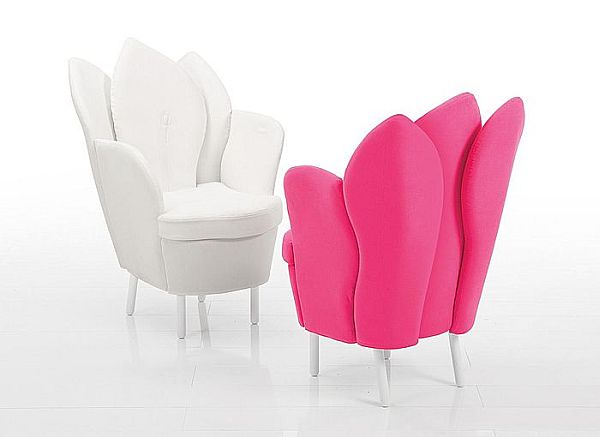 The sofa and chair pairing below makes a prefect addition to any living room. It is also available in a multitude of colors to match your decor.