Recycling can be fun. But then, how about picking up dump worthy stuff to make a living space?  Possible. In case you are not convinced, we would like to show you Derek Diedricksen's venture into that terrain. The 33-year old carpenter has excelled in making tiny houses from scavenged materials. And, if you are thinking of the budget, each house costs only $200 to build!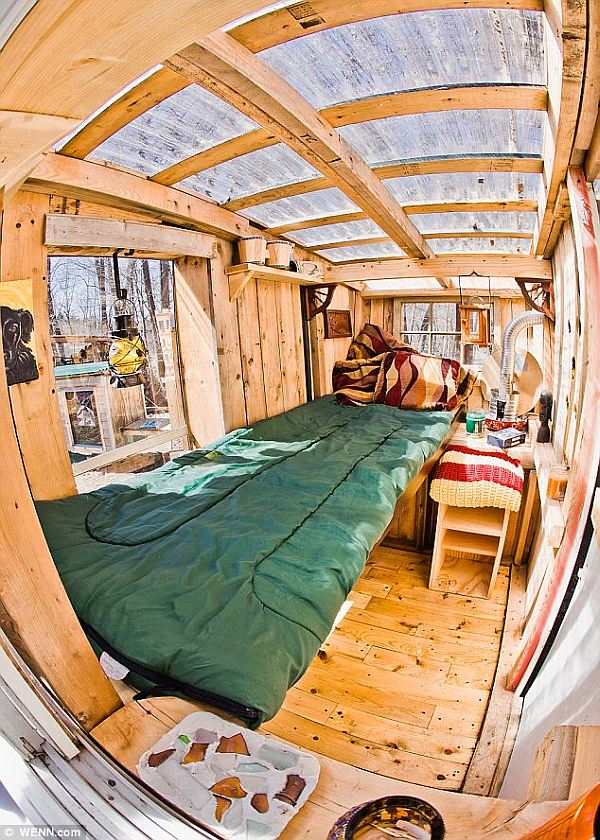 Tiny apartments made out of scavenged articles may not charm you at first sight. But a closer look inside would, for sure, bowl you over. Made from useless household items these micro houses built on less than 24 sq ft of space sport all amenities you would want inside. The materials that go into such tiny houses include shipping pallets, recycled windows, discarded kitchen cabinets and even glass jars. A unique window made out of the front of a washing machine is a stunner.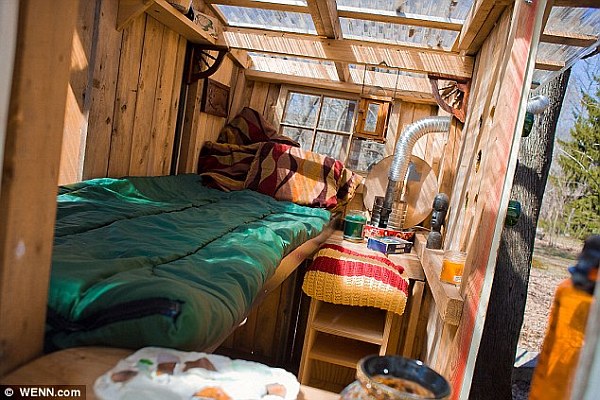 Diedricksen's largest work is a 24 sq ft Gypsy Junker with a roof height of 5 ft 10 inches. Meanwhile, his first work was built on a rolling cedar lounge chair. The smallest structure, incidentally, stands just 4 ft tall and originated from the idea of building a homeless shelter under $100. More than the micro houses nomenclature; the structures would be better called secure sleeping places. Take a look at the interiors of some of the tiny living spaces we are talking about here.