Looking for a lamp to embellish your interiors? Here are some one-of-a-kind decorative pieces – pendant lamps. They really go well with your homes, be it a contemporary abode, a traditional construction or even a simple and humble design. The pendant lamps you see alongside are called the Buzzilight, designed by Sas Adriaenssens. It comes under their collection entitled the Buzzispace.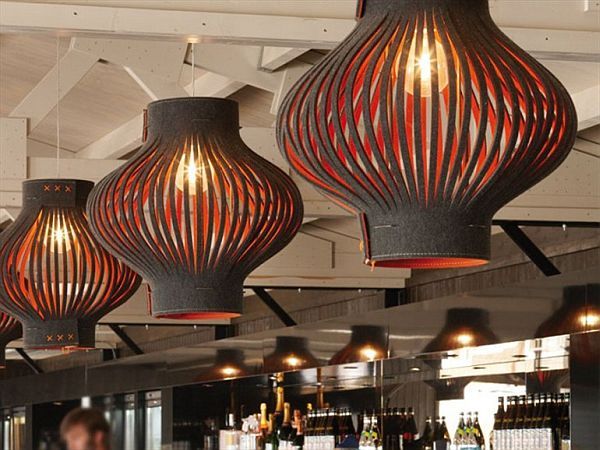 The pendant lamps suit all the rooms – the living room, the dining room, the kitchen and even the bedroom, depending on the kind and style incorporated. Another striking feature of the lamps is that they can be used both on the ceiling and on the floor. Cool! Hope that awakens the creativity in you. And, the design is quite flexible folks. You can experiment by changing it into different forms. So, it is worth getting some for your apartment.
Remember, pendant lamps come under functional stuff as well; do not count it only as a piece of decoration. The lamps are available in a wide range of hues – fuchsia, grey, black, white, green, red and the like. The lamps are available in two sizes – namely L and XL – the former with dimensions of 58x58cm (WxH) and the latter with 94x94cm (WxH). Above all, simply eye-catching pieces, aren't they? Get a few for yourself today.