Surprising architectural developments are easy to spot – an unusually shaped home immediately catches your attention. This is the case with the Beam House designed by Uri Cohen Architects – a single family residence that seems to have been folded onto itself. Divided in three different parts – private, semi private and public – the house bearing the name of its defining feature is a mixture of traditional inspiration and clean modern design.
Located in Arbel, Israel, the house displaying country-style-inspired beams on the outside is a comfortable crib, open to the north through a glass facade. This large glazed side allowed the architects to construct a concrete wall blocking the views from the south and offering privacy to the interior spaces.
Situated next to the owner's farm, this modern display of architecture features a utility wall containing the AC unit, storage and bathrooms placed between the public and semi-public programs. A beautiful detail in the living room captures the attention of first time visitors – the part where the exterior architecture forms a bullet shaped nook corresponds to the creative seating unit in the open space living area reminiscent of comfortable lounging chairs.
The kitchen has a wonderful and ample red hanging shelf unit that separates the cooking area from the dining area.  the cooking surfaces are arranged so the hose can converse with the guests while the food preparation in happening. A red couch adds a continuation of the accent color as well as a demarcation between the living and dining areas. (Found on ArchNewHome)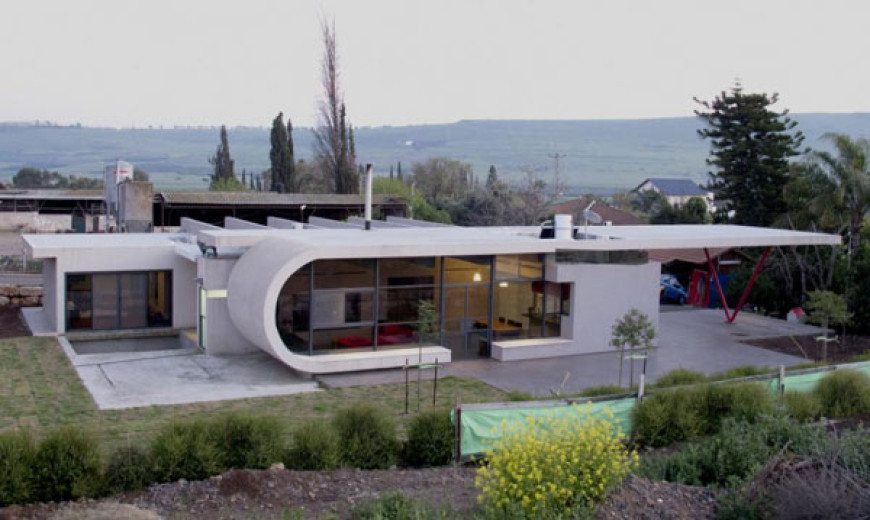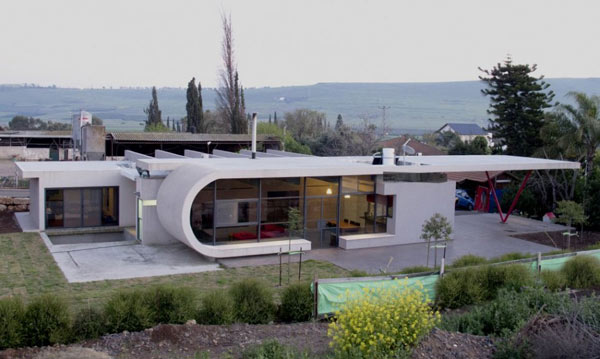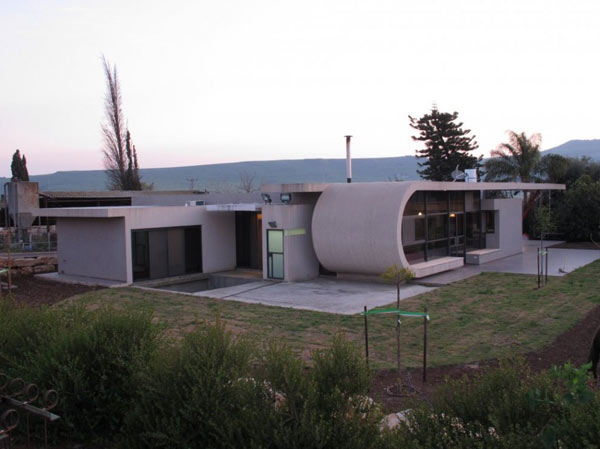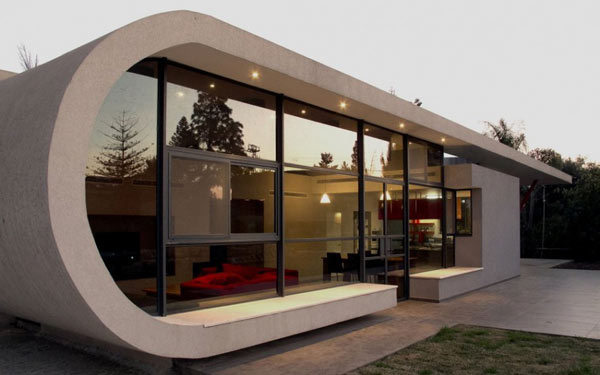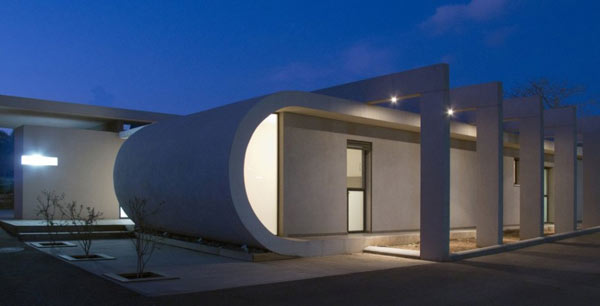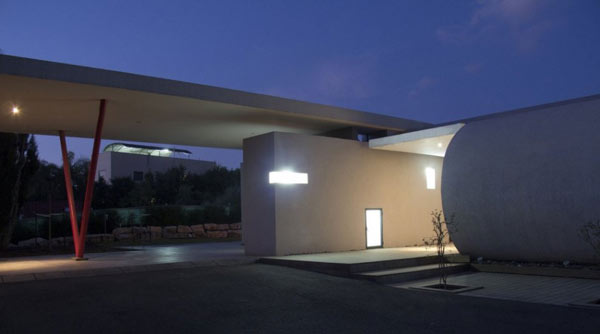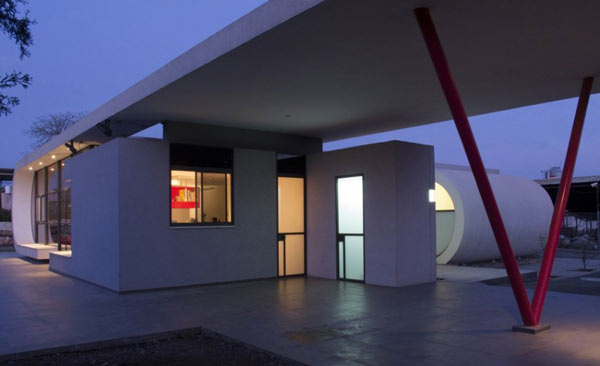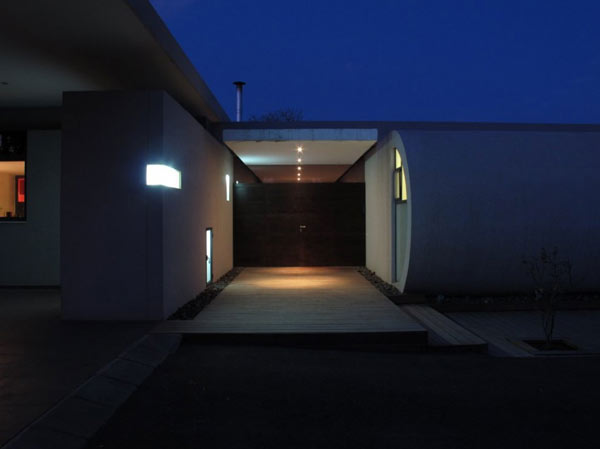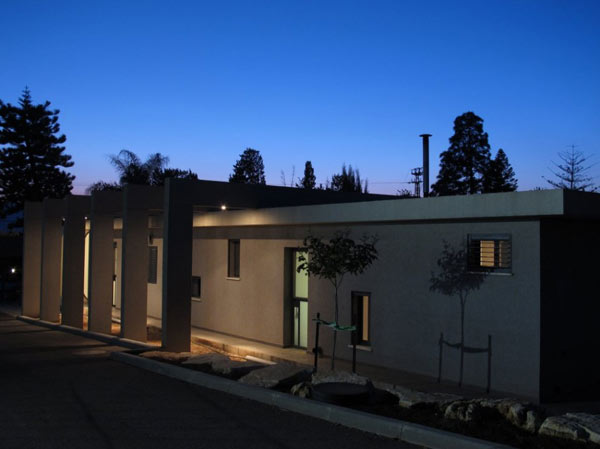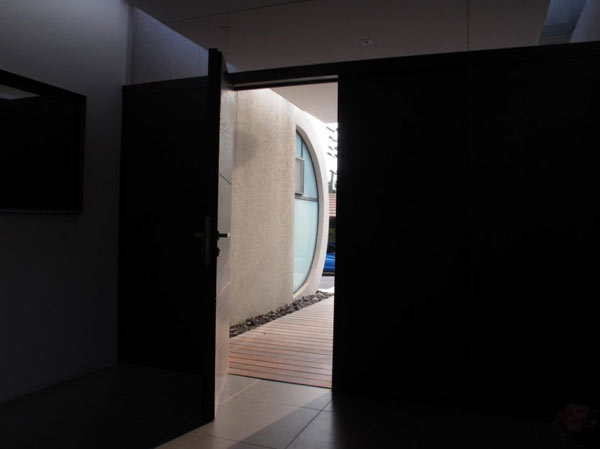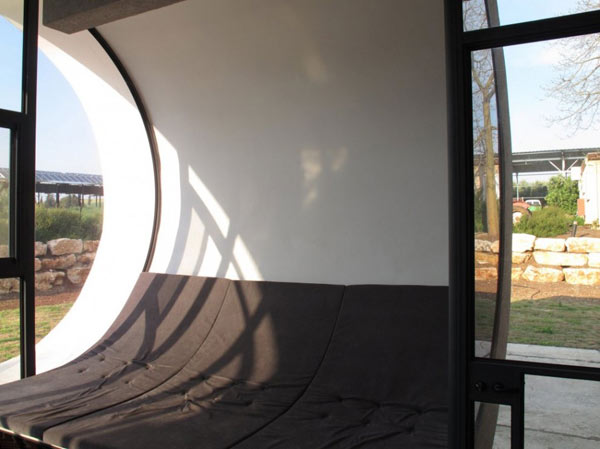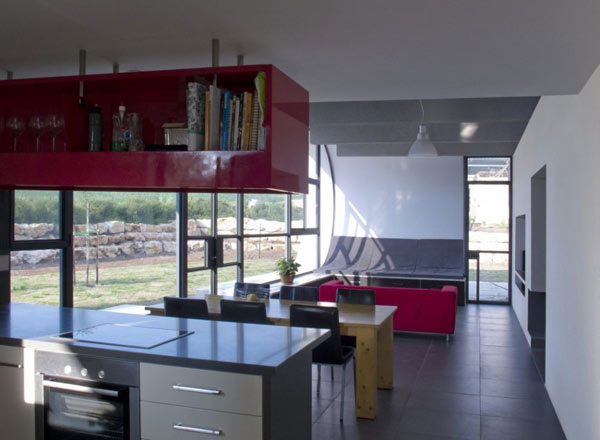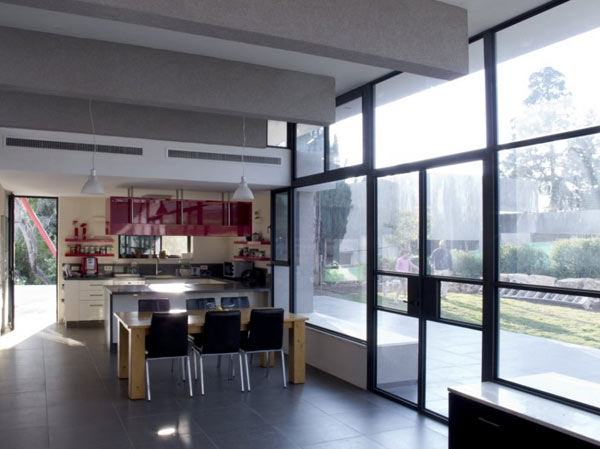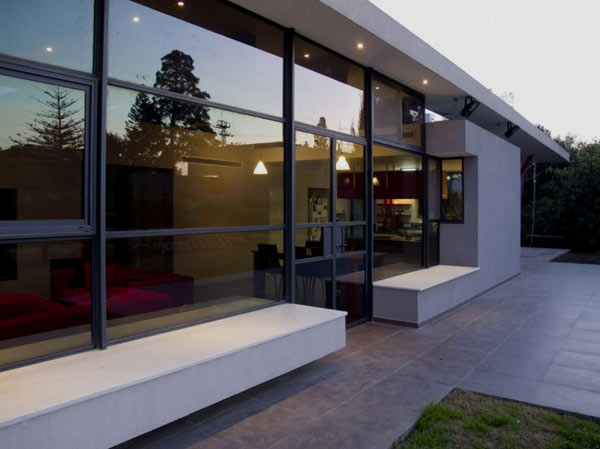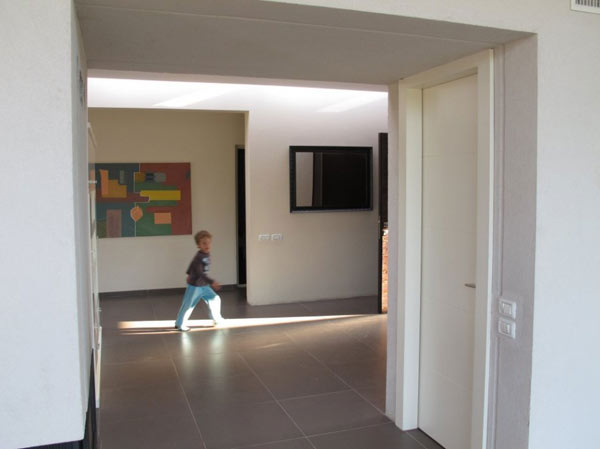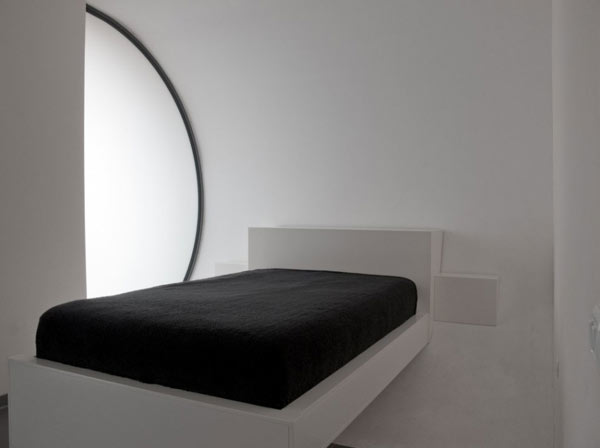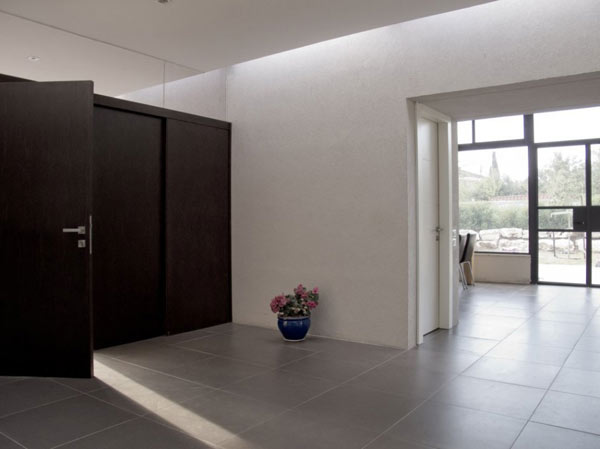 Liked the story? Share it with friends.