The icing on the fluffiest cake ever, the abode of angels, the paradise-like appearance or a slice from some fairy-tale! This must be some of those thoughts that come to your mind when you see the mesmerizing snaps of this apartment by Anton Valiev.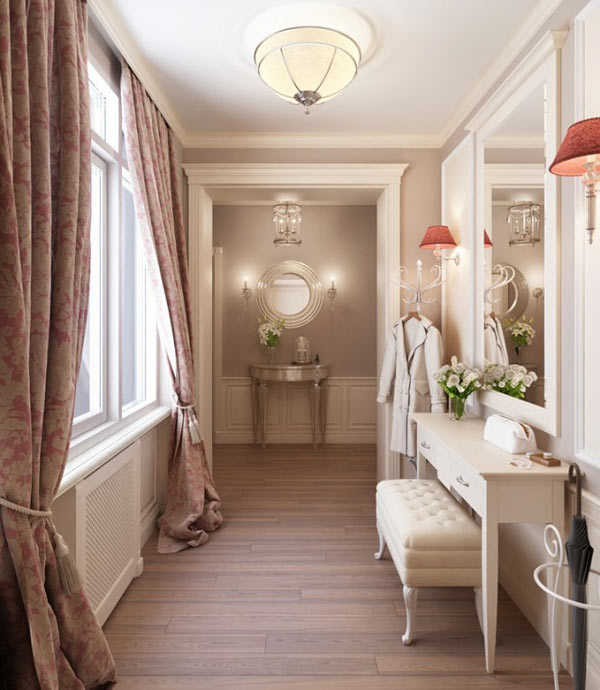 This two bedroom apartment is located in St. Petersburg. The drawing hall, however, stands out of the above said description. It has combined the elegance of a study with the charm of traditional furniture including an enticing fire place. The accessories used add to its austere tone. The dining hall is really spacious and the perfect selection as well as arrangement of the furniture makes it look even wider.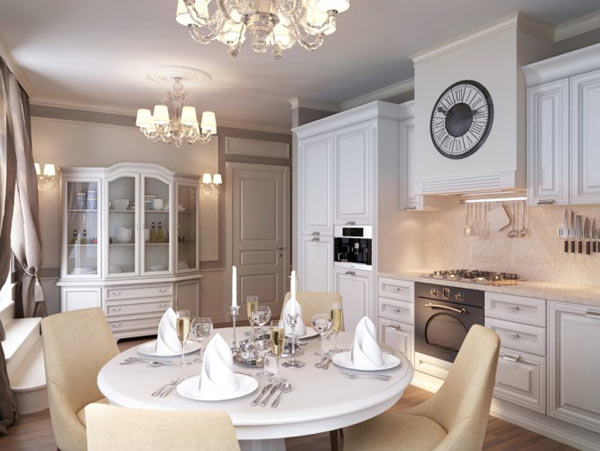 The two king-sized bedrooms are similarly arranged, but at the same time each has its own uniqueness. While one exhibits a flocculent look, the other has got a more sober tone to it. Well, both are romantic. A separate vanity area proves to be the highlight. It is spacious enough, with the provision of best possible facilities to give it a refreshing outlook.
The shower chamber is exquisitely furnished. It certainly has got a refreshing air to it, with ample provisions for the entry of light and air. Thanks to the perfect arrangement plan, the bathroom has overcome its space limitations.  This an exemplary design for those who are looking for a dream home which possess both traditional and modern attributes, yet humble and habitable. (found on Home-Designing)