Where do you think do these fabulous orb lights come from? No idea! They are made, and as surprised as you may be, let us tell you a secret — you can do them yourself, just as well. Just read on and see how easy it is to make an orb light like the ones posted here.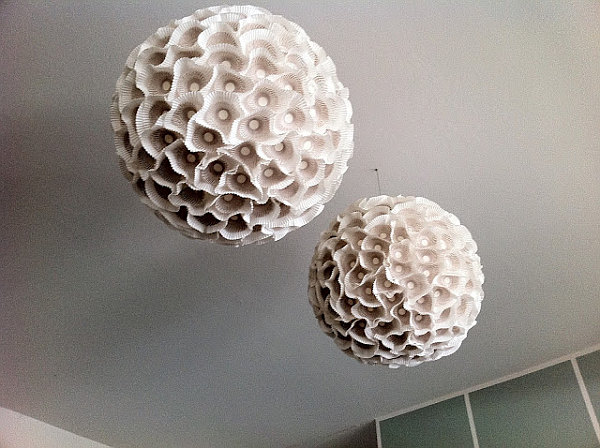 What you see in here, is a paper orb chandelier made from cupcake liners. It's the work of Heather Jennings of Poppy Haus. Jennings says she was inspired by the creativity of design and how it helps to make good use of everyday materials. The Rhododendron Chandelier played a crucial role in steering her interest in self made lighting. Here is a short account of how she did it.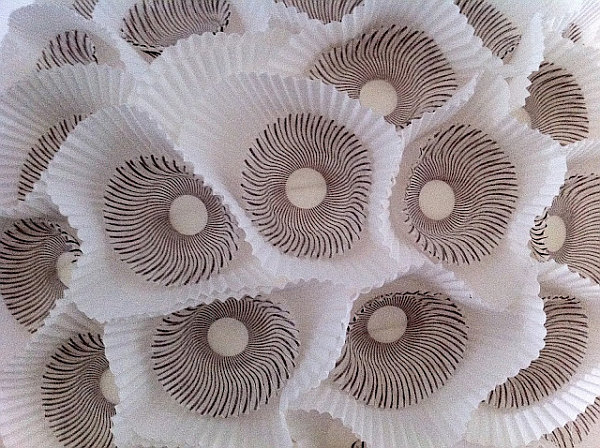 Raw materials used are white cupcake liners of standard size, vertically striped petit fours papers, paper lantern, hot glue gun and a Hemma cord. Ensure that you have 100-125 cupcake liners and so much of petit fours papers. Now let's see how she proceeded. She first set up the lantern of 18-20 inch size and placed it in a shallow bowl. She then applied hot glue on the backside of cupcake liner giving appropriate spaces. The liners were then placed onto the spherical lantern.
The cupcake liners were attached all around the lantern. The circular base of the liners was at least 1 inch apart from each other. Then the lantern was turned upside down, and the whole area was filled with cupcake liners. She then attached the petit fours papers centrally to each white paper, and flipped upside down after completing the attachment on one side. The light was thus ready. Try it yourself. Let us know if you have more tricks. (found on DesignSponge)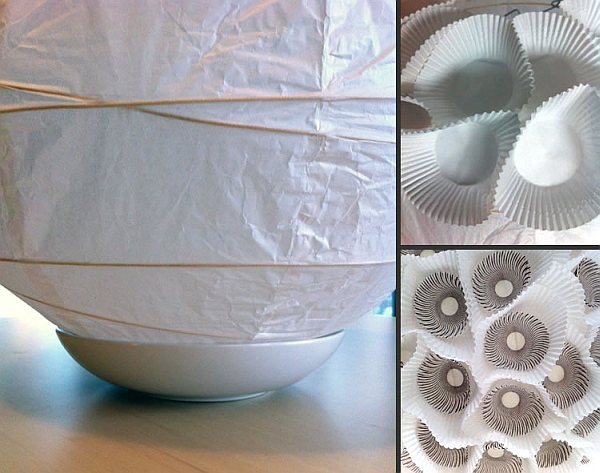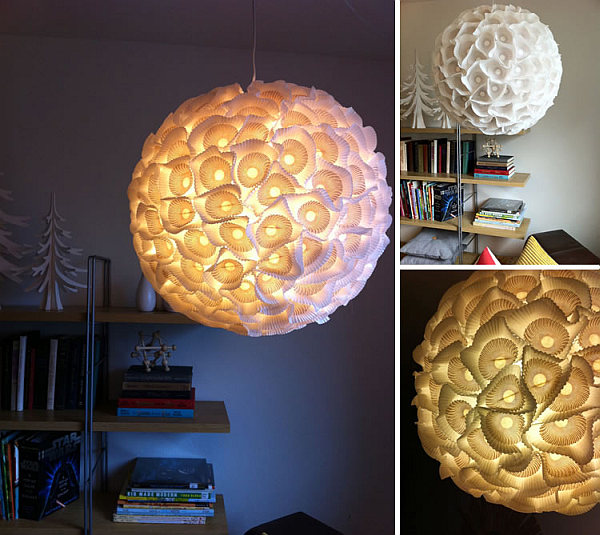 Liked the story? Share it with friends.