Cute! I am sure this would be the first word that comes to your mind at the very sight of this pristine design. It just reminds you of snow flakes, dolls' houses, fairy tales and the like. This is actually an attic penthouse, and is of 1,410 square foot. The whole space is evenly distributed between an open kitchen, a dining area, a living space and a study. There is little separation between these and the small stairs like separations are way cuter. Shades of cushions, table clothes and bed spreads just connect with the rather clean and fair looking walls and ceiling.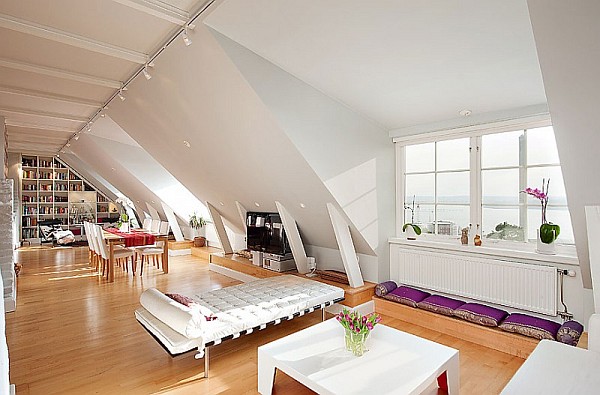 The accessories and showpieces including the flower vases, wall hangings and lamp shades enhance the element of attraction. The furniture including the coffee tables, cots and sofas are mostly low modular, while the open kitchen with wooden furnishing is the icing on the cake. Yet another attraction is the kids' bedroom. The slanting roofs just stand out of the rest, thus keeping alive the characteristic feature and appearance of the attic.
Another allurement, the wooden flooring, is in striking contrast with the fair tonality employed here. The panoramic view of the outdoors could be accessed through the glass paned-windows. Like every other exemplary design, every possible effort seems to have been taken in terms of letting in maximum natural light.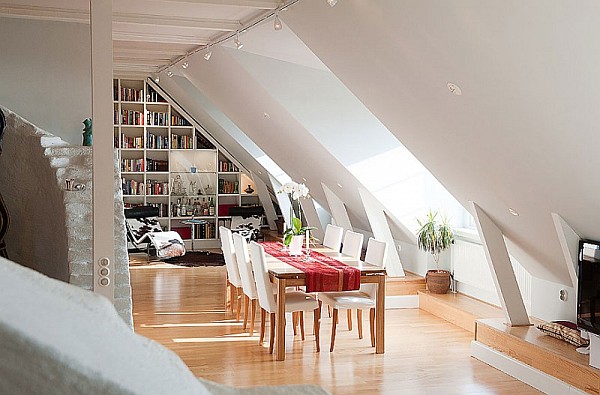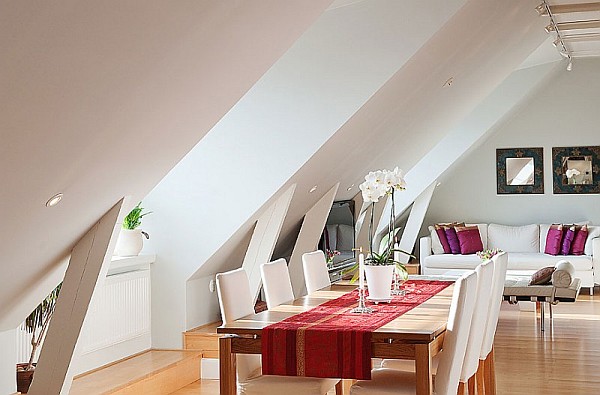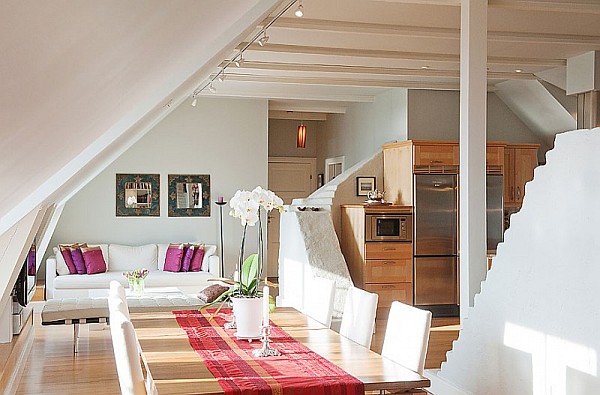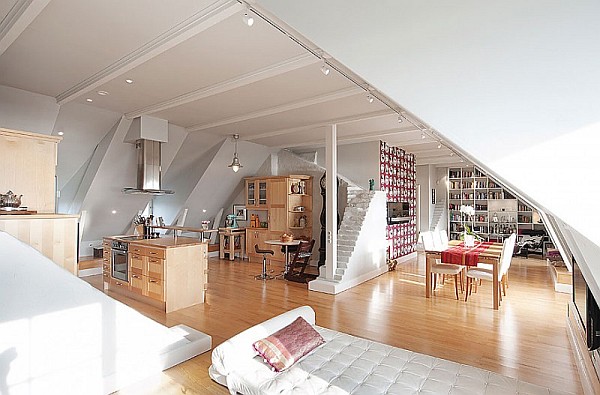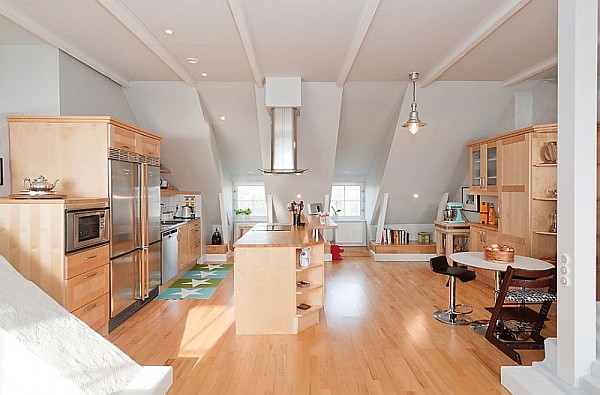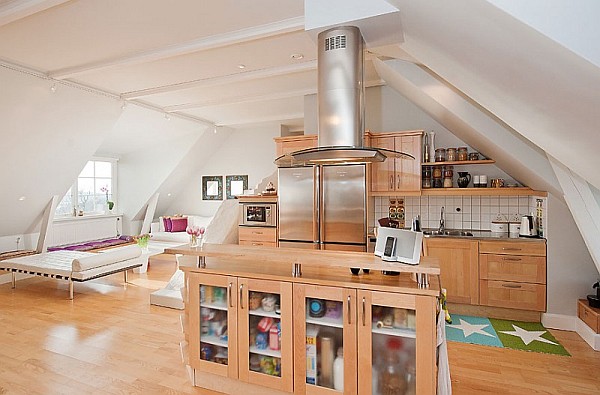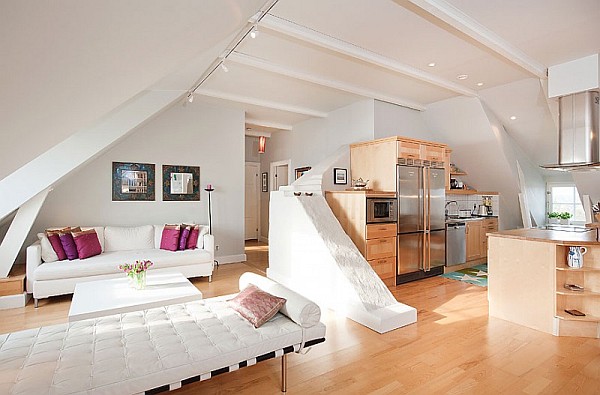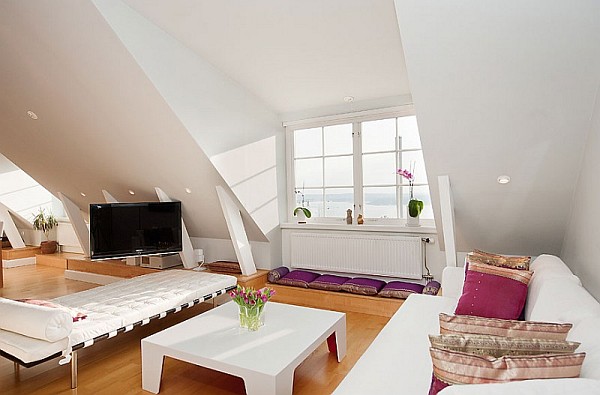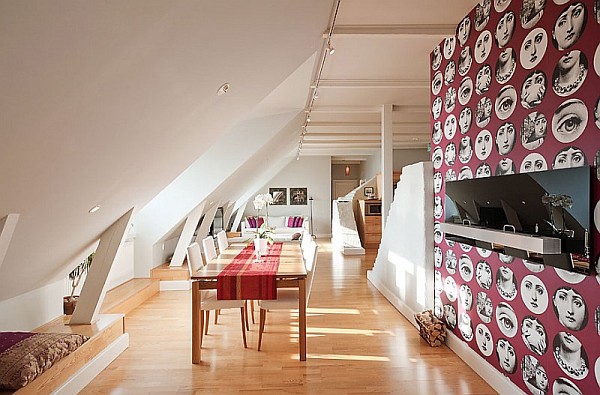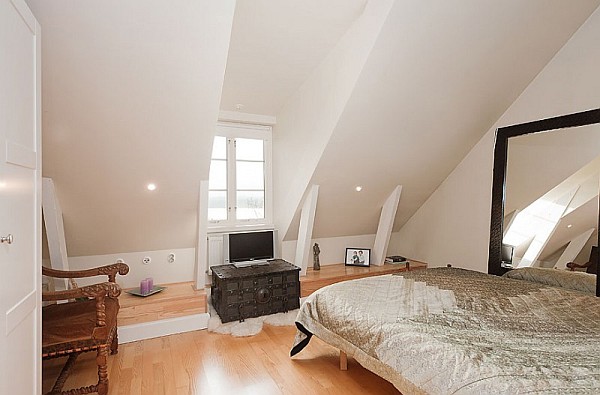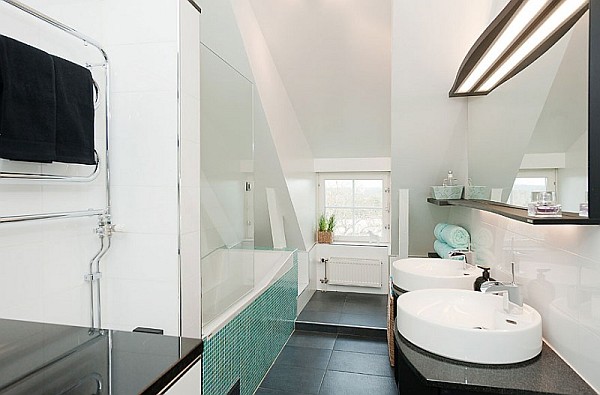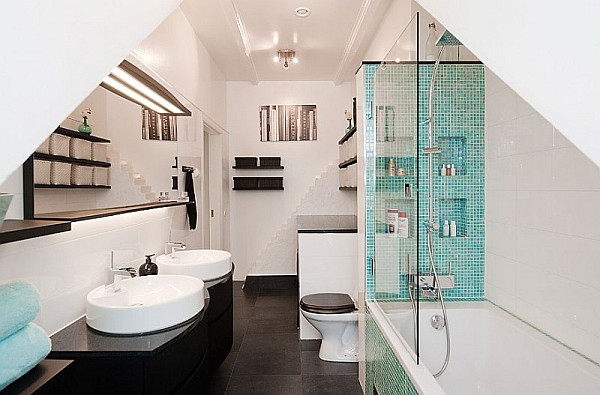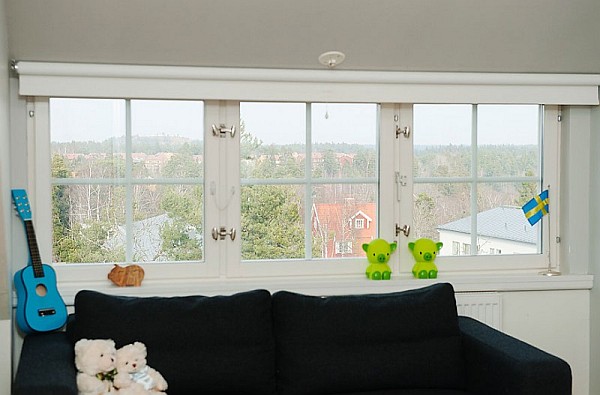 Photos by Skeppsholmen who sold the apartment
Liked the story? Share it with friends.