Living among trees is a rewarding everyday experience. Surrounded by nature and set in a picturesque landscape, these cabins in Mill Valley, California, were designed to add more space to the client's existing hillside residence. Feldman Architecture created the Mill Valley Cabins as relaxation/guest quarters. The two spaces – an artist studio and a yoga space/private guest cabin- are oriented towards different views and located between the existing trees. The upper volume spreads over 500 square meters, while the lower one encompasses 380 square meters.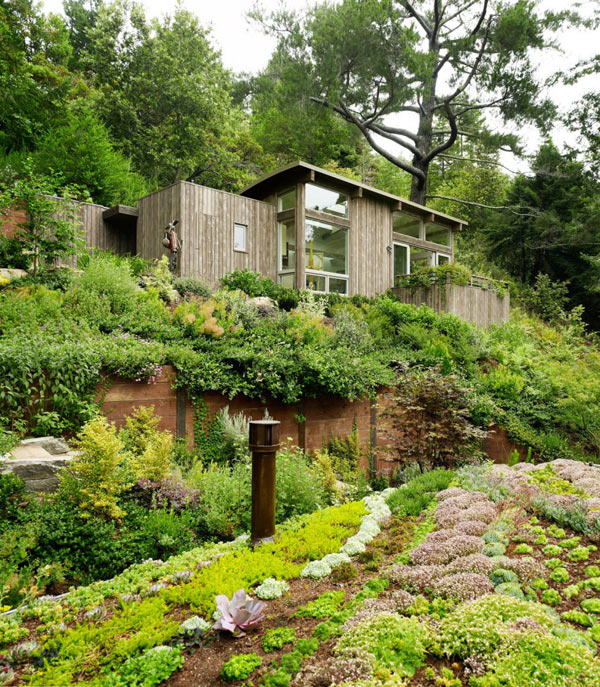 Blending the architecture into the landscape, the architects planted the lower cabin with a green roof – extending the magnificent views from the upper cabin. It also provides great insulation and helps keep the heat in during the winter and the cool in during summertime.  Green roofs help stabilize the temperature and save on utility bills.
What looks like hand hewn stone steps provide a solid footing for going between levels.  Pathways made with flagstones blend in well with the natural wooded landscaping.
When you look at the photos, you know that the owners got their money's worth – an incredible addition just as they always dreamed of. The green roof offers additional space for the client's garden, while the wood-cladded cabins become part of the surrounding landscape. (Found on ArchitectsList)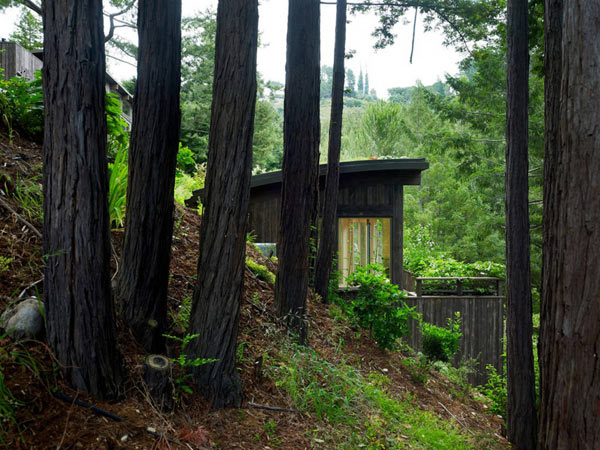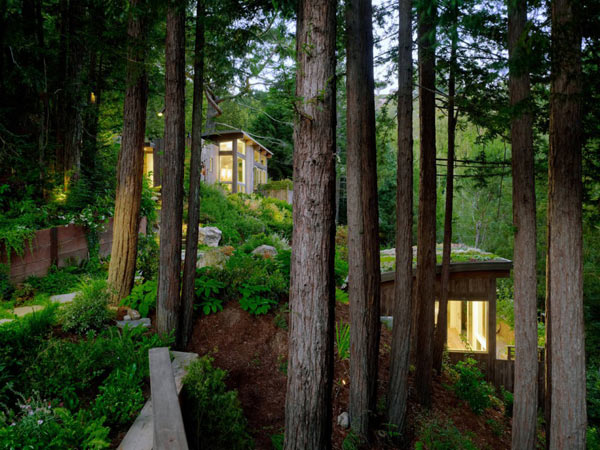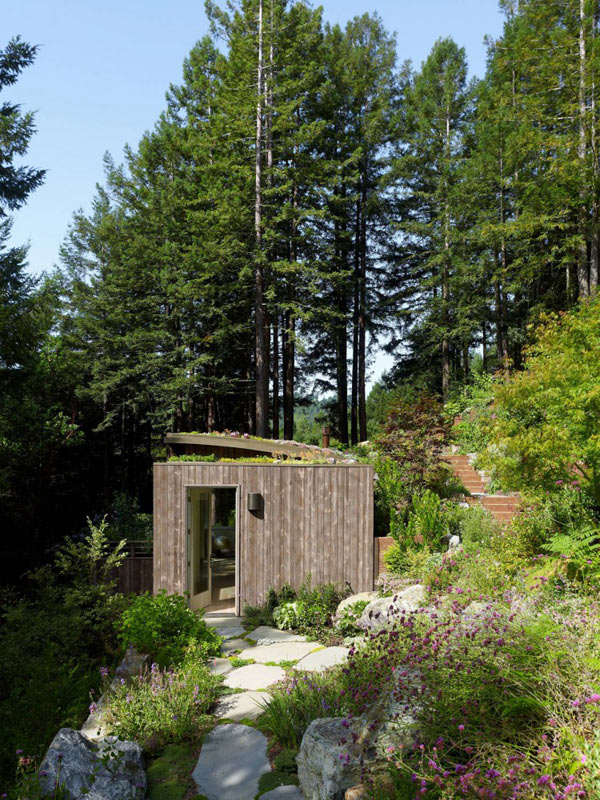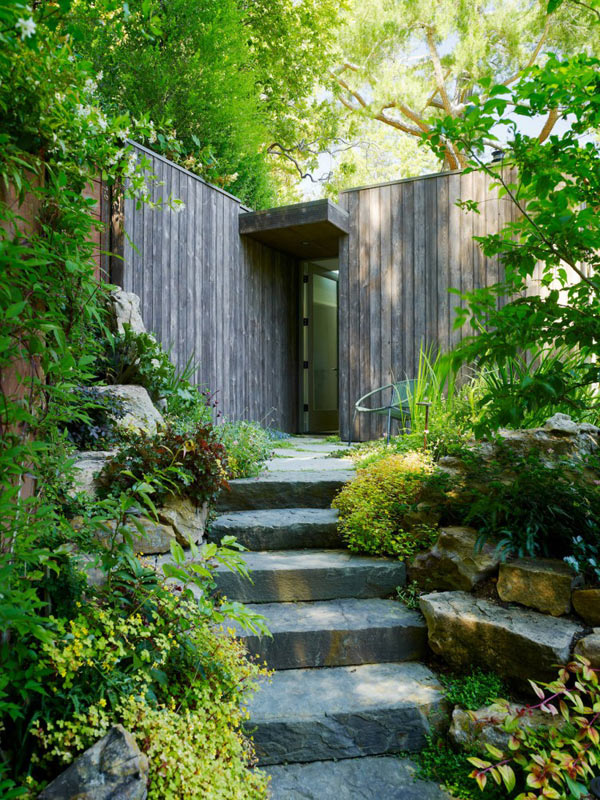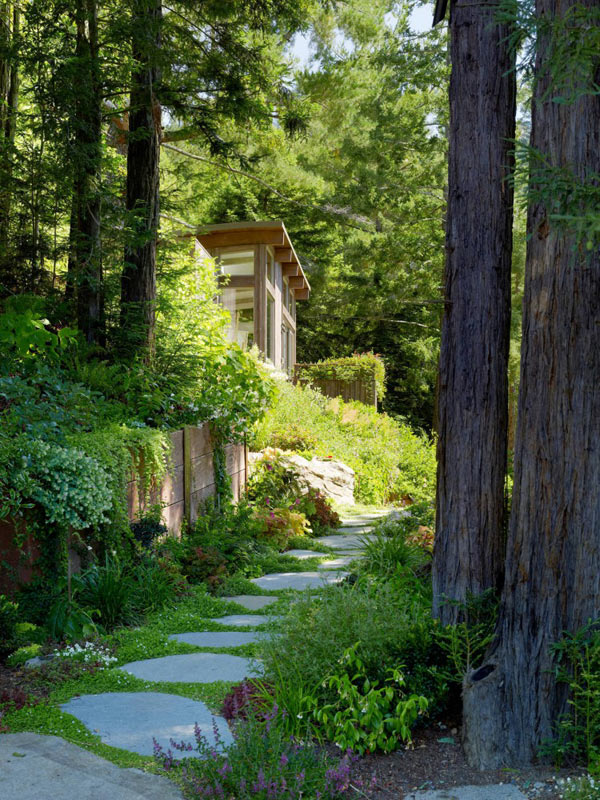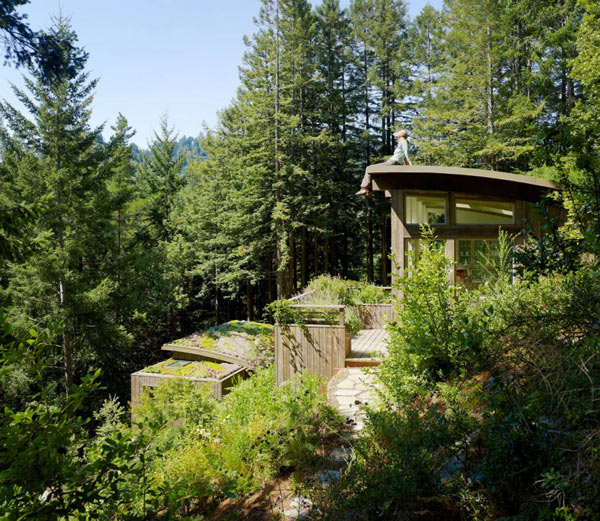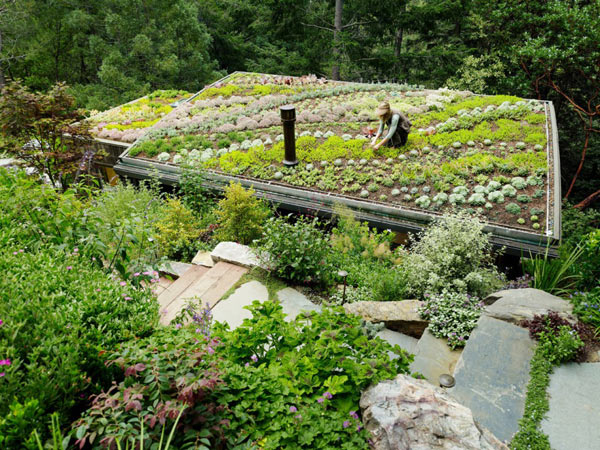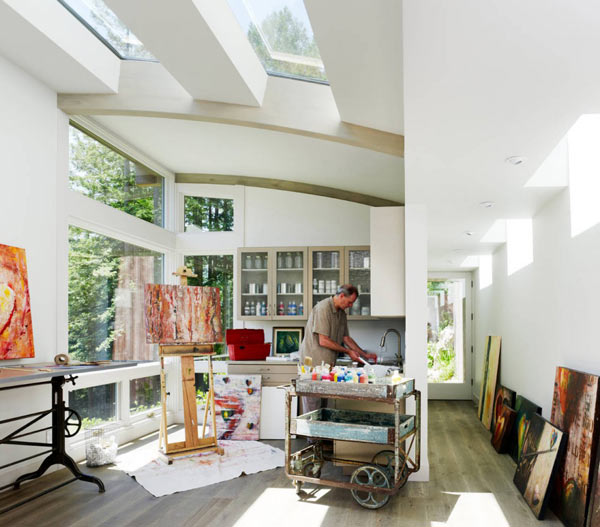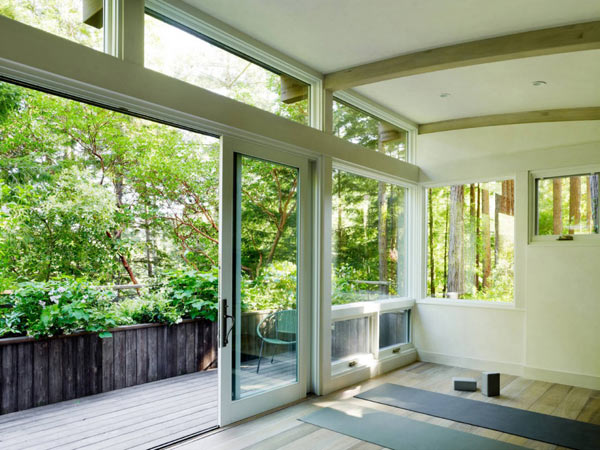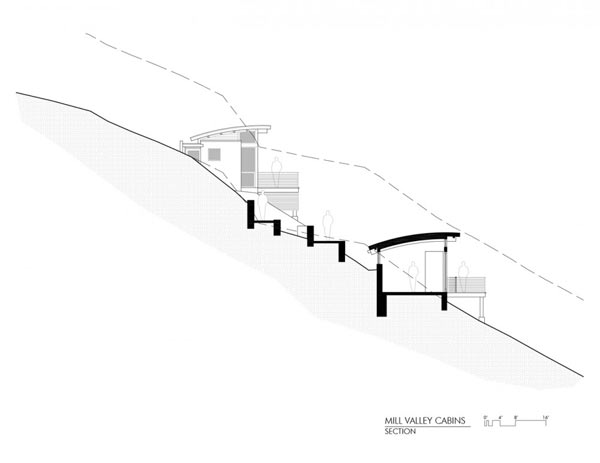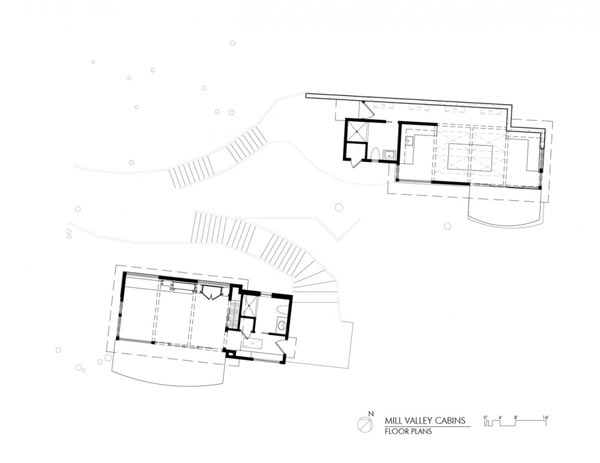 Liked the story? Share it with friends.