Keith Interior Design has successfully implemented their design in the interior of this contemporary Long Beach Hotel on the Eastern coast of Mauritius. The design for this spectacular hotel has been devised by the famous Staunch Vorster Architects. Walls, both indoor and outdoor, get a superfluous whitish shade, which makes the residence as well as rooms appear larger than they actually are.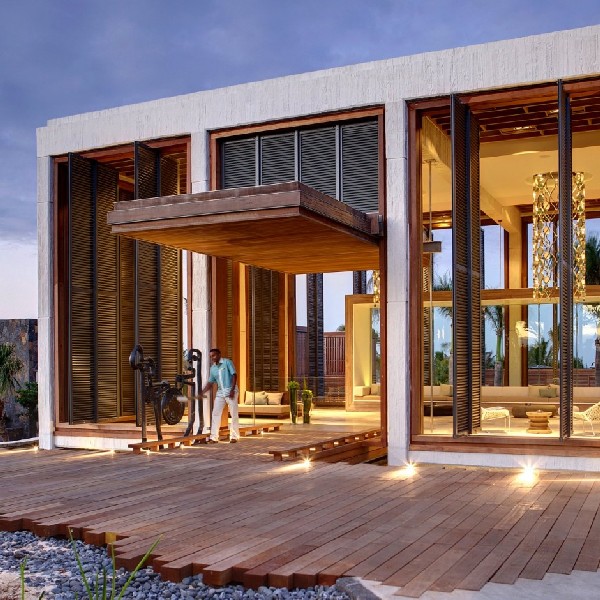 The hotel has an exquisite collection of vibrant furniture. Looking at them against the white wall gives a marvelous impact to this building. Every space is given due importance, and decorative touches are successfully woven to create a beautiful feeling inside this hotel.
The wooden flooring and glass windows match really well, while the pebbles on the courtyard bring in elegance to this beautiful beach hotel. Luxurious chandeliers and beautiful cushion sets gives an impressive overall outlook. The exterior is blessed with short and thick palms, and the nearby blue ocean gives mesmerizing view from the hotel.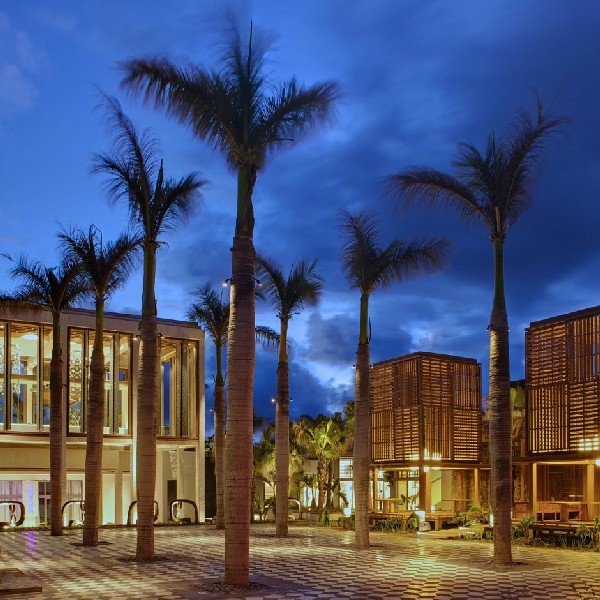 A vast lounge, spectacular dining area and the exemplary bar inside this residence makes it an outstanding one. The bedroom is decorated with superior kinds of bed and pillows, whereas the bathroom is 100 percent modern and has everything to offer relaxation after a busy long day.
Exterior entertainment includes beach hammocks, and long sunbathing in beach beds. Staring at the naked sky during night is a wonderful relaxation exercise. There is an outdoor eatery near the ocean where you can enjoy wonderful continental dishes taking a view at the ocean. (found on Contemporist)