Gig Harbor, located in the city of Washington, gives Scott Allen Architecture another reason to be proud of. This time, it is the Cliff House  that takes the Harbor into the heart of millions abroad.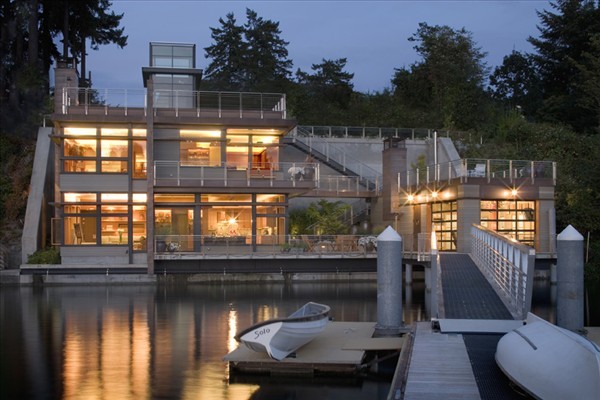 An exuberant construction which bagged the Northwest Design Awards in 2006, the house is located in a water-bound terrain, and offers a cool stay round up the year. Glass elevator and roof-top lawn are the most distinctive features. From the sod roof, you get a beautiful view at the spectacular landscape in which the house is situated. There is a bridge originating from the outdoor living area in the ground floor to connect both levels.
This marvelously furnished house receives you directly to the living area, decorated with gorgeous cushion set and magnificent show case. Dining room and outdoor space appears to be an extension to living area. Kitchen is moderately furnished with advanced kinds of appliances, and bedrooms are all bath attached, and decorated with expensive bedding.
The house was erected in a place where an old guest house and boathouse was situated previously. Since it is so close to environmentally fragile landscape, regulatory agencies constantly interfered citing ecological constraints. Amid such hostile atmosphere, the designers were successful in erecting a structure without breaching environmental restrictions.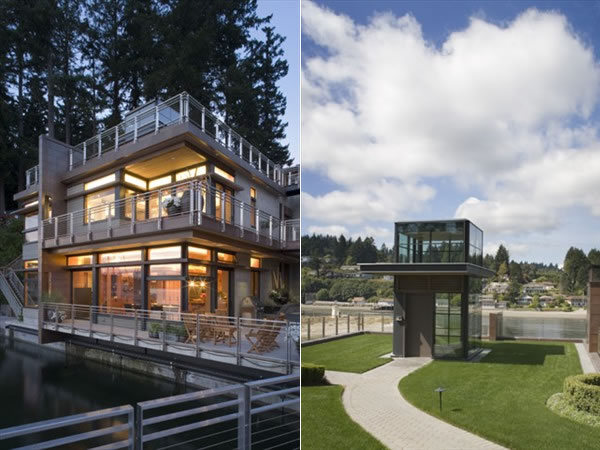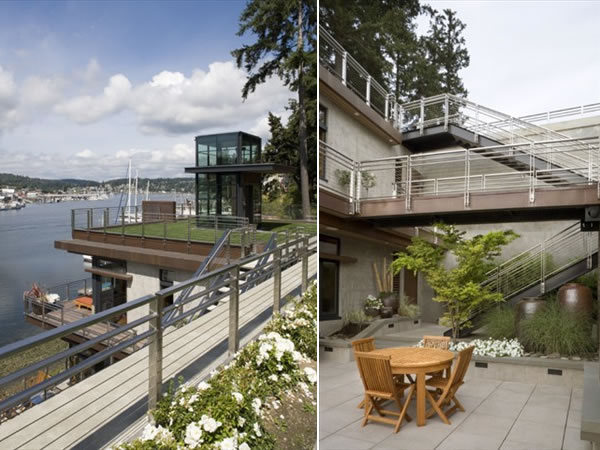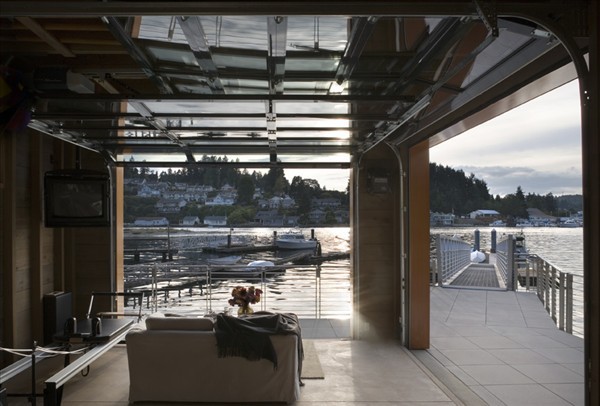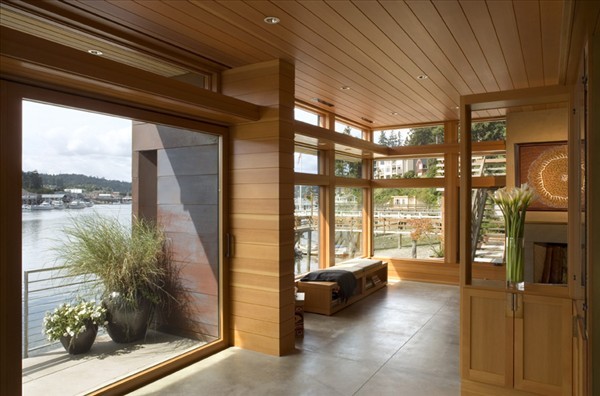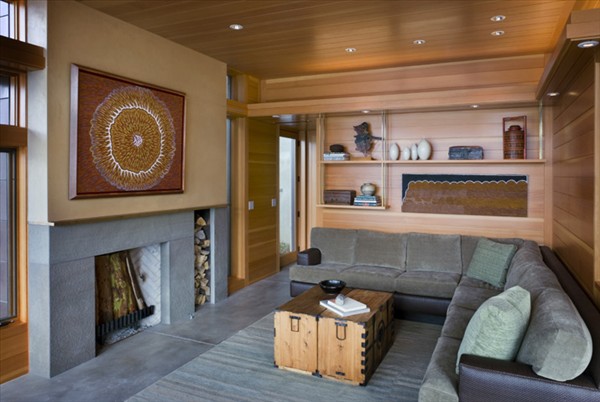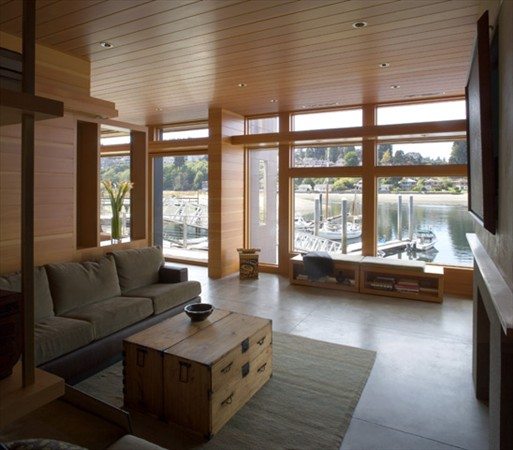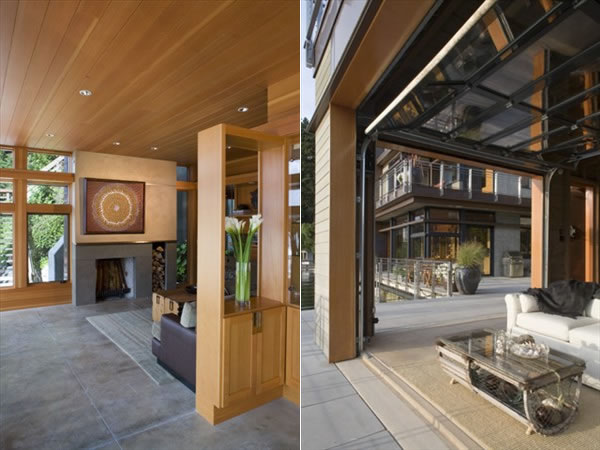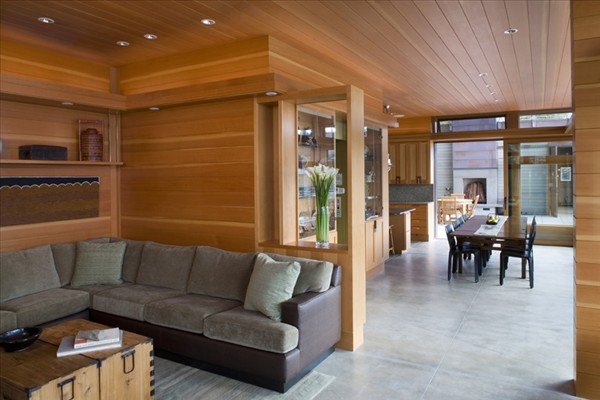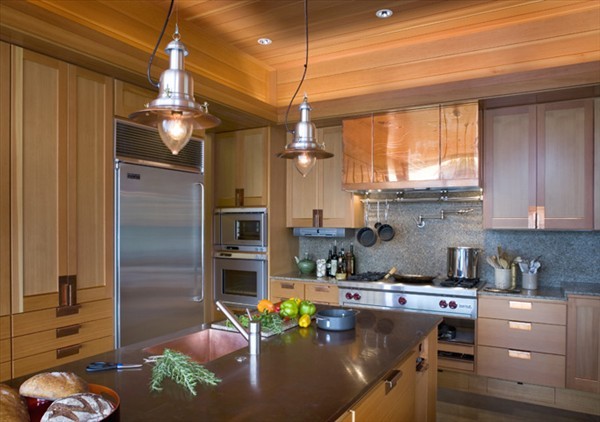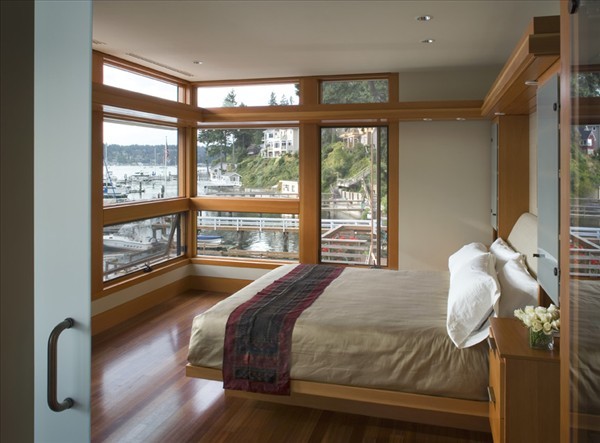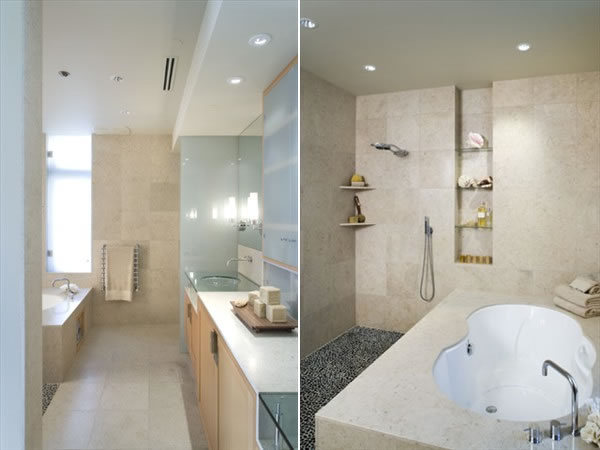 Liked the story? Share it with friends.