Close to the steep edges of the Churfirsten Mountains on one side and Walensee Lake on the other, the Wohnhaus Am Walensee residence has quite a lot to boast about. Nestled in a beautiful landscape and amidst scattered vegetation of Switzerland, the two-storey contemporary building offers a spectacular view of the amazing mountains from the front and back facades.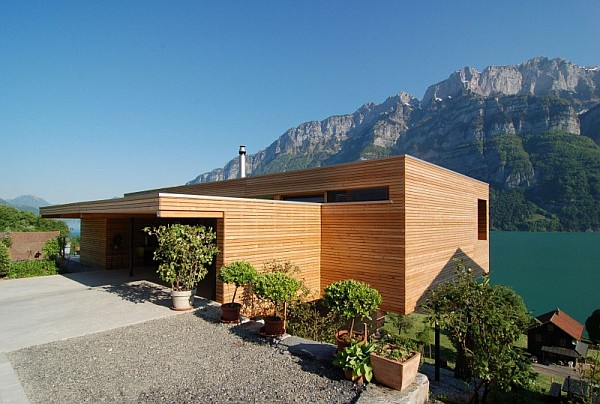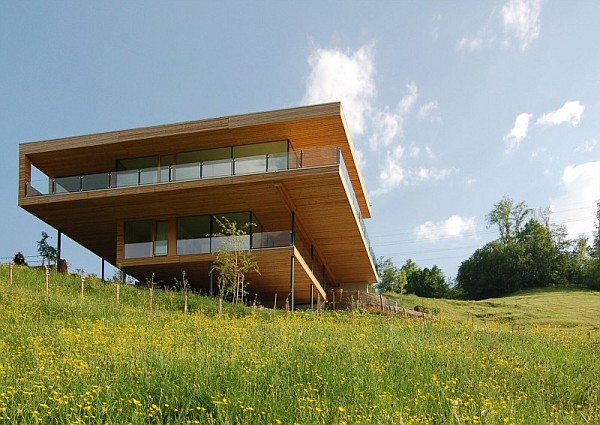 Completed in a rectangular layout, the house is built principally of wood and concrete. Use of glass brings a classic feeling to this residence. Its design has come from studio K_M Architektur, an Austrian based architectural firm. And, this building was completed in 2007.
The design is very compact, and simplicity is its most distinguished feature. Walensee Lake is perhaps the largest lake in Switzerland, and it ensures a warm atmosphere inside this house even in times of harsh climatic conditions.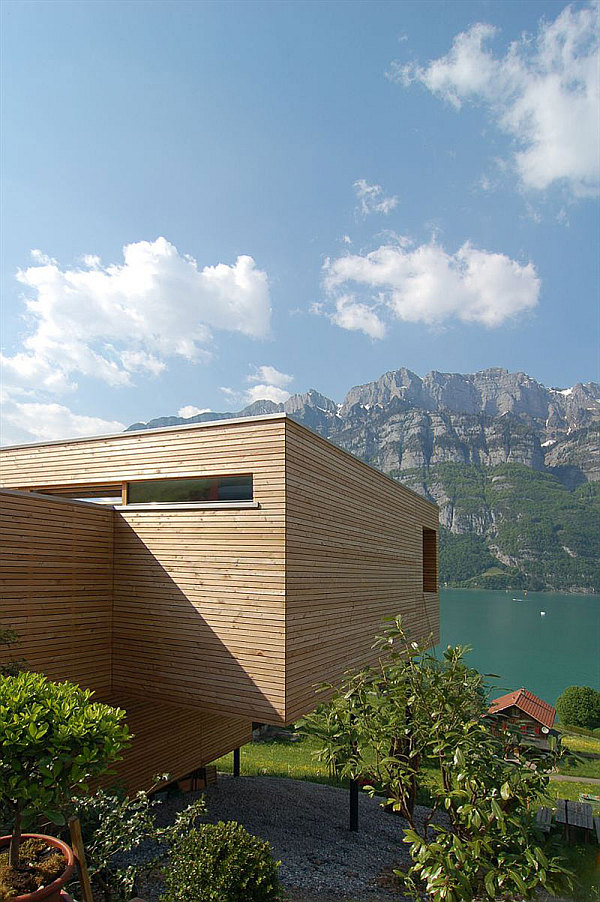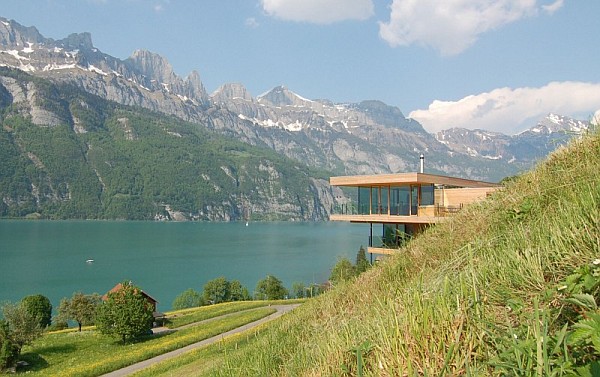 Comfort is guaranteed inside this contemporary structure, even in the absence of any kind of sophisticated devices. So, it appears that the house is an ideal option for those who place comfort above everything else. Glass doors and windows can be counted among attractive features of this Swiss residence. The location offers complete peace of mind and tranquility to residents. Photovoltaic panels are neatly arranged on rooftop to tap solar energy, which saves a major portion of energy expenditure. (found on HomeDSGN)