If you are on a Malibu jaunt, chances are that you might get tired of drooling at gorgeous abodes elevated in the region. In fact, Malibu is a haven for uniquely designed, luxurious houses. But you will be really smitten by one exceptional residence that may make you want to buy it right away, if and only if your bank balance allows you.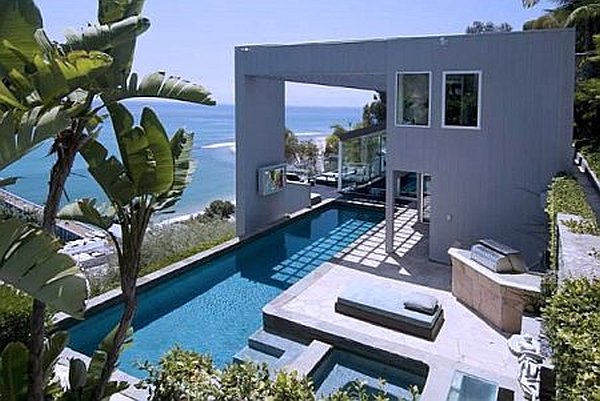 We couldn't stop wondering how a dwelling of such enormous size and splendor was hiding itself for so long in this corner of America. You will be lured by a gleaming pool built alongside the house verandah, of this architectural wonder, stealing the perfect first impression from you. The house has glass doors and a verandah facing the water front on one side, which provides a stupendous view for the residents 24 x 7.
The furniture is classy and minimal, in color tone and build. High quality cushions and wood are used to make these perfect reclines placed in the spacious interiors and also facing the picturesque exteriors. Lush greenery of the surrounding calms your mind, and so does the cool color tone of the house interiors. Designs and arrangements of the kitchen, bedrooms and living room are nothing but totally urbane. Modern appliances add ornamentation to the bathroom.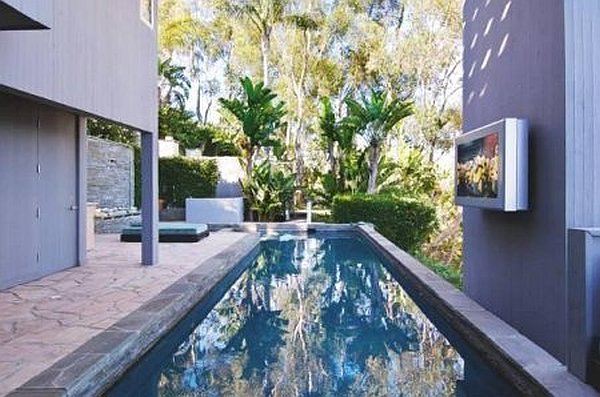 This 5,500 sq ft house can be yours for a $13.5 million, and will be a perfect abode for your holiday destinations. It has four bedrooms, six bathrooms, a movie theater and an outdoor-entertaining area. Moreover, each part of the house is decked with plush lounges, a fire pit and a sound system. (found on AOL)