Louise Campbell is an amazing artist – she designed one of my favorite lamps that I just had to share with you. The LC shutters pendant light was created for UK-based lighting company Louis Poulsen and its carefully studied indirect lighting method of illuminating the interiors puts it on my top 10 pendant lights list. The Danish designer displays a modern, uncomplicated shape constructed in three simple steps – turning the shade, stamping the pattern, and painting – but not before designing the elegant pendant to suit a modern lifestyle.
It took two and a half years to perfect the design and manufacturing process this light fixture. The first challenge was to make as good a light source as possible.To take a single "hard" light source and convert it into a "gentle" light required an ingenious design. This was done by fragmenting the light source via perforations in the shade.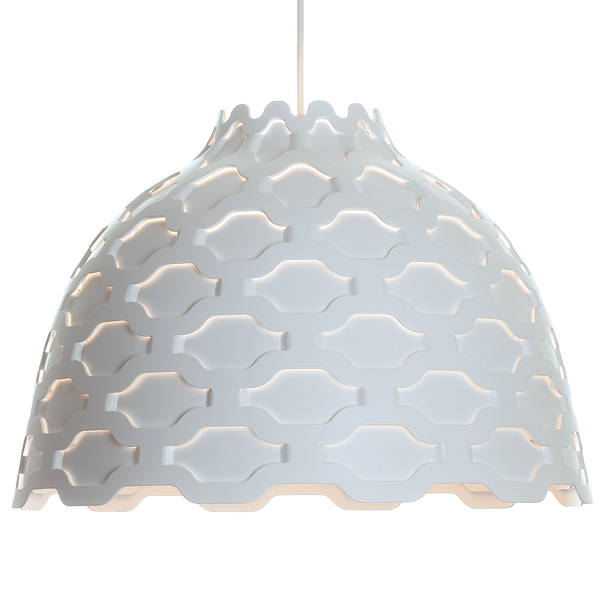 The manufacturing process spins a shade out of heavy gauge metal. Afterwards, a pattern is stamped into the metal dome which creates the perforations with just the right sized gaps to allow the perfect amount of light to escape. A bright white paint enhances the fragmentation of the light and takes the single light and breaks it down into many smaller lights with a minimal loss of overall light brightness. Just the harsh edge of the light source is removed.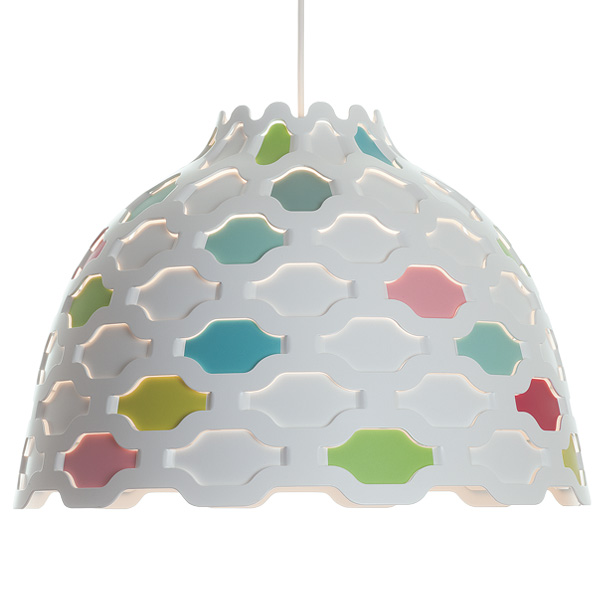 LC shutters feature a diffuser protecting the bulb which, together with its shade, offers indirect light to the surrounding space. The designer explains that "by perforating the shade itself we achieve a lamp that in itself glows as if lit up by many small soft light sources." Take a closer look at the finished product in the photos below and also enjoy a video explaining the inspiration and process. (Found on MocoLoco)