If you ever wanted to make a huge change in your home and didn't know where to start, this amazing collection of "woven" items could prove to be just what you need. Designed by Timothy John, the items part of the Woven Series are strikingly contemporary and unusually beautiful.
Almost artistic in their display, these hand-woven pieces were designed and built in weeks and the final result shows the artist's talent in creating functional objects with an artistic facade. The Woven Collection 2012 consists of five pieces.
THE PESSIMIST is a pendant light of woven felt reminiscent of a hairdo or woven hat to keep your head warm as a sort of woven turban just under three feet wide. THE OPTIMIST is another woven felt pendant lamp in a raindrop configuration. It is approximately 30 inches in diameter and nearly 4 feet tall.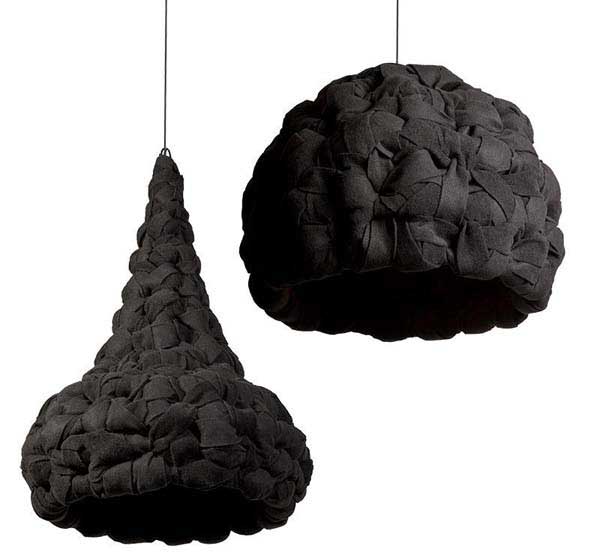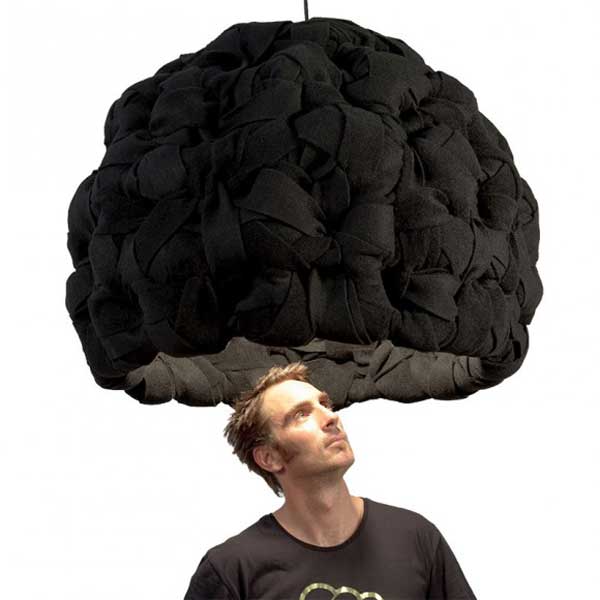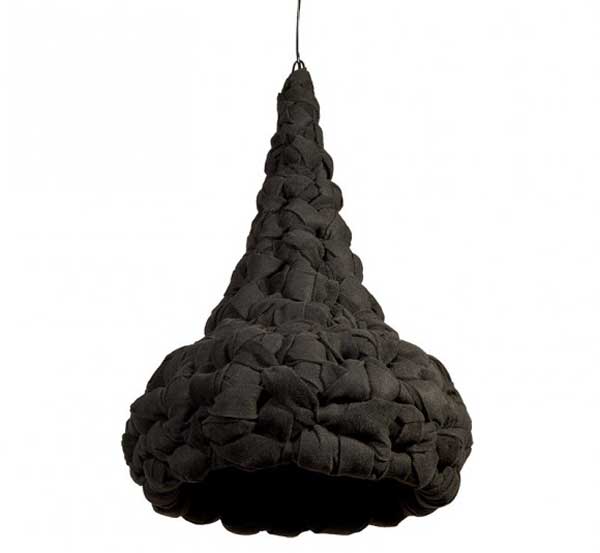 THE DEVIANT is a grandfather's clock like no grandfather ever owned. The rich texture of the woven industrial felt makes a wonderful addition for any living or dining room. It is definitely a deviation from the traditional grandfather's timepiece. At six and a half feet tall, this piece is impressive.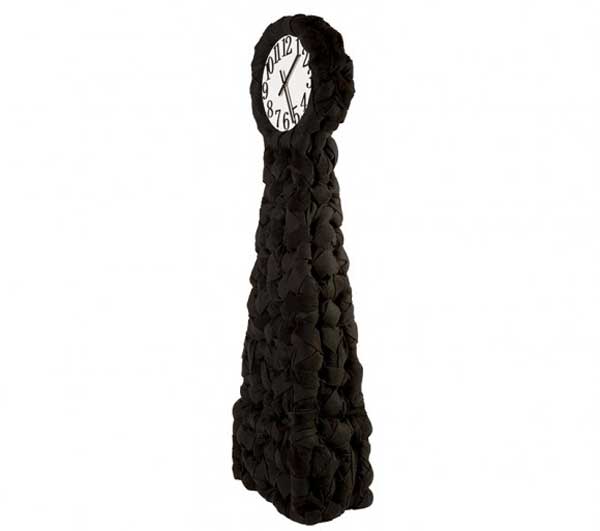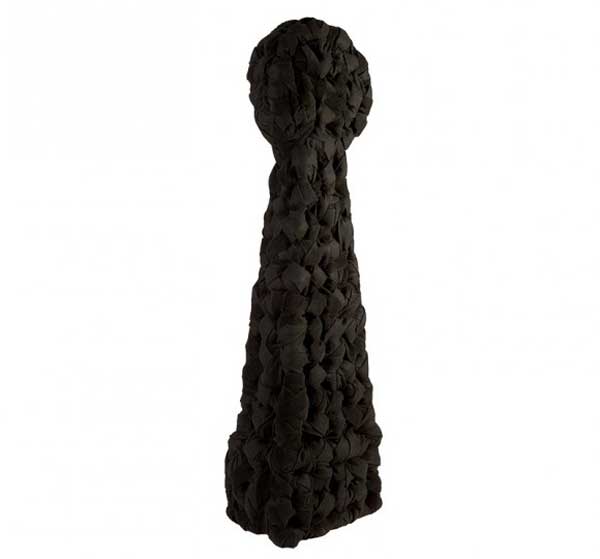 The largest piece is THE EXHIBITIONIST. It is a table frame that has beautiful lacquered European beech legs. The top, frame and leg caps are hand-woven felt. The piece is topped with clear plate glass around 3 feet by 7 feet to protect the table top while allowing the beauty of the weave to be seen.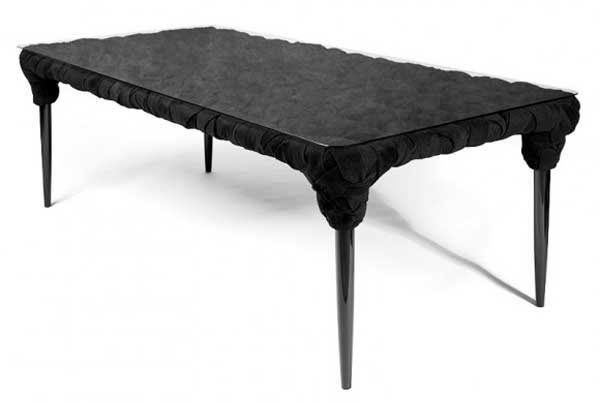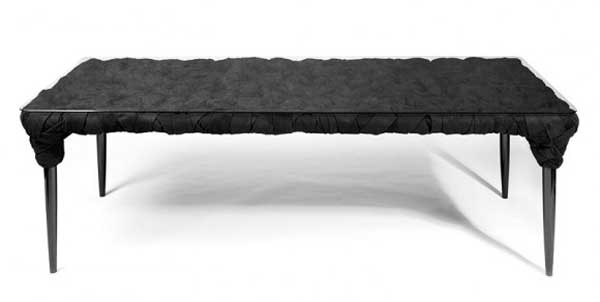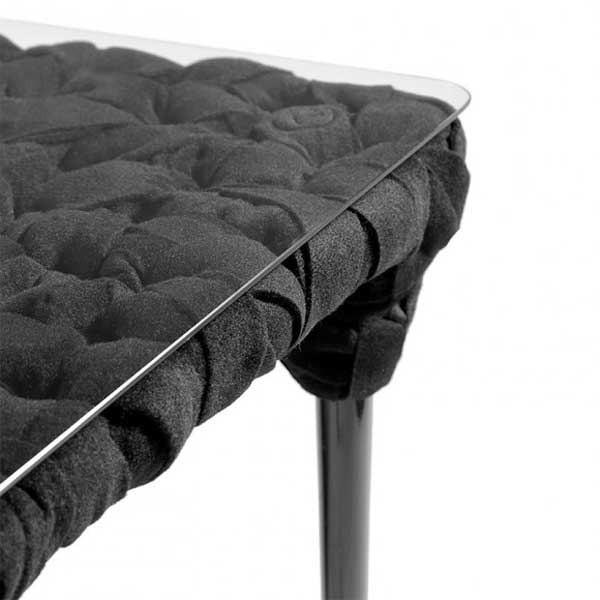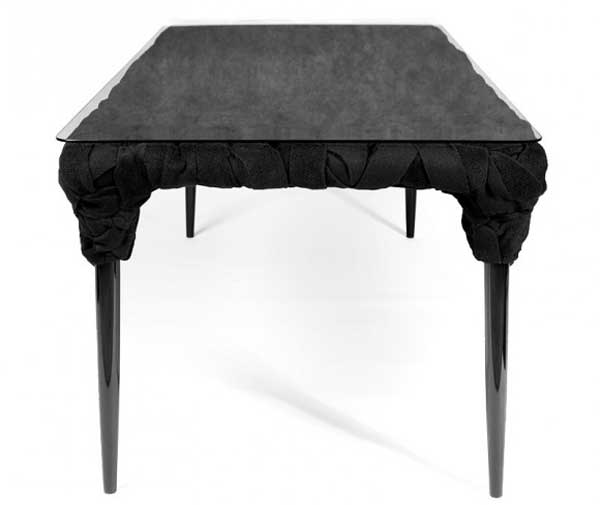 THE TRADITIONALIST is a woven felt vase that stands a little over two and a half feet high. With a maximum diameter of one and a third feet, the high-gloss decorative wrought iron arms give it a two foot wide profile.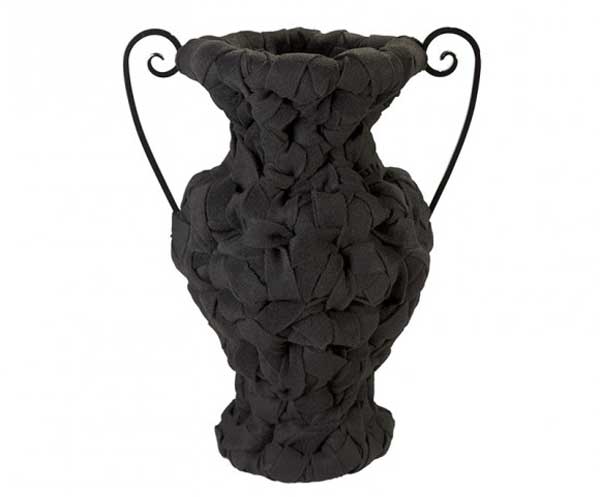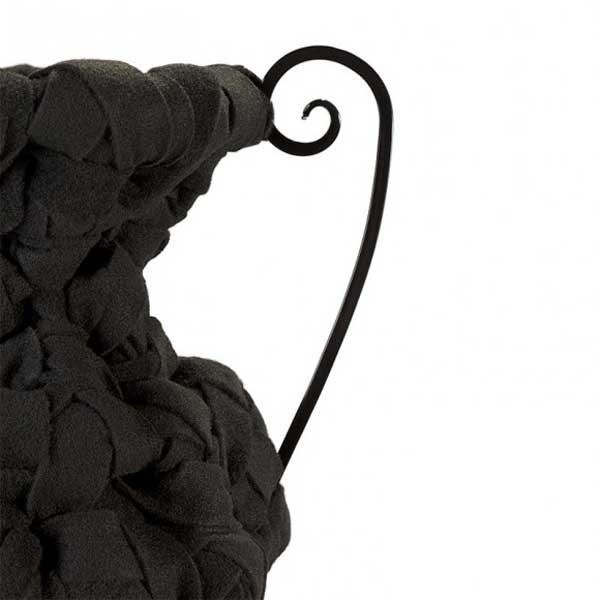 By hand- wrapping the frames of each object with the industrial material, the designer created five limited edition pieces anyone would be lucky to own. (Found on DesignFolio)