With the world becoming more industrial, the life of its people has also begun to concentrate mainly on highly industrialized cities. Eventually, population density and lack of living space came up as a trouble to industrialized nations. One of the reasons, apartments have significantly contributed to avert this grave situation — but here is a classic example of how a beautiful apartment should look. Located in Bratislava, the capital of Slovakia, this loft apartment is located in the 12th floor of a multi-functional flat, and has been in operation since 1998.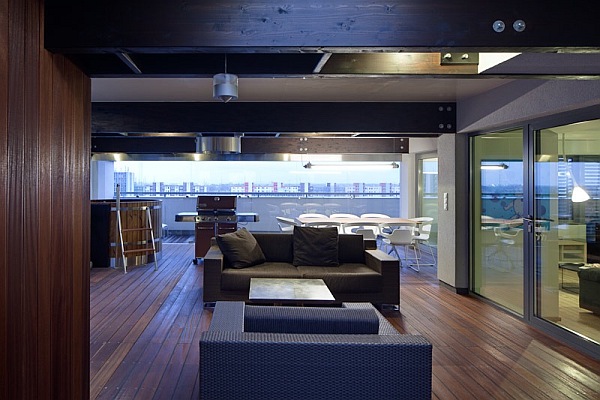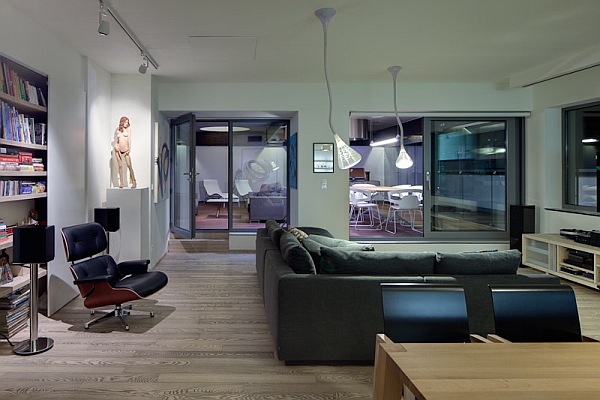 The apartment offers a living space of 108 square meters and its terrace extends to an area of 151 square meters. It has been designed by Prague-based studio Atelier SAD with a structure that has been remodeled to maximize spatial utility. For that, the architects moved the kitchen from its previous position to expand living space.
Walls, floors, the ceiling, the kitchen and the bathroom have been restructured — and must say that it's spectacular in wax-treated dark wooden floor. The architecture is ideal for continental climate prevailing in its location. Wooden paneling helps its residents to sustain the harsh climates in winter and summer. An all-weather roof provide protection roundup the year, besides giving an excellent drainage facility. A light-weight roof construction material increases stability of this construction.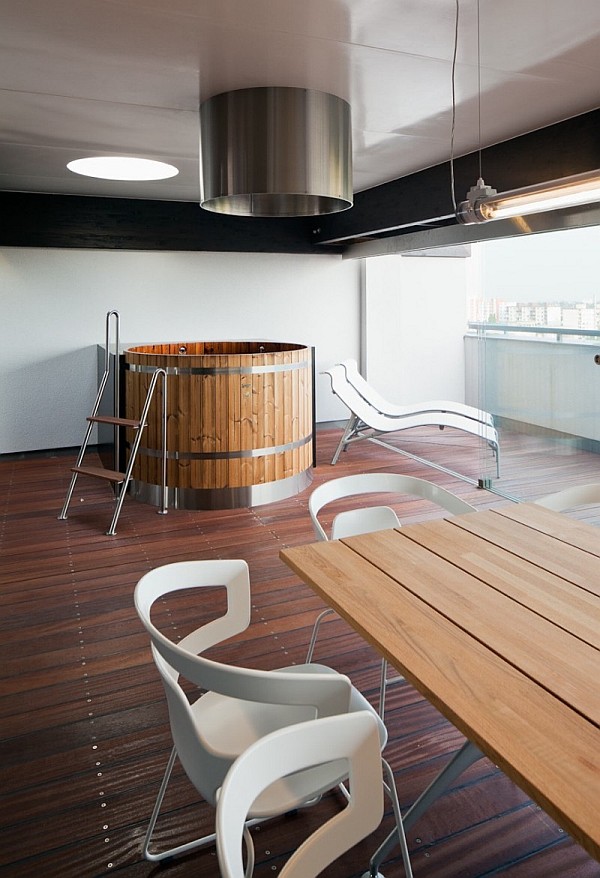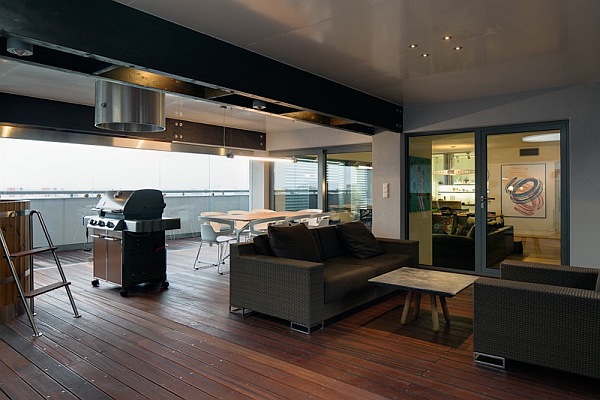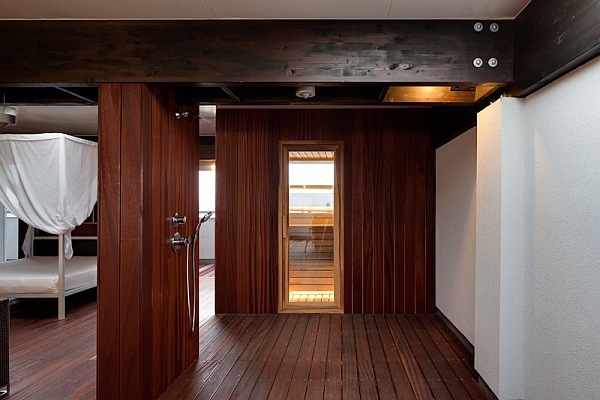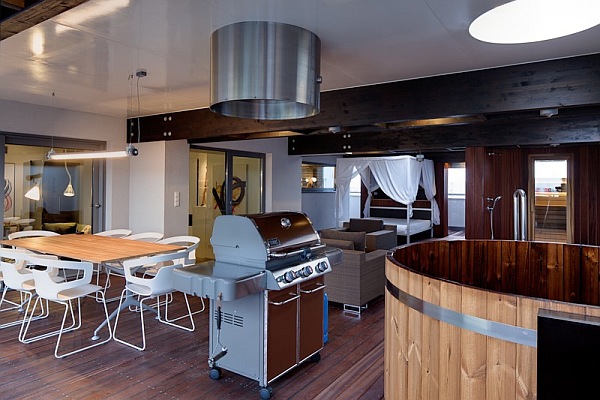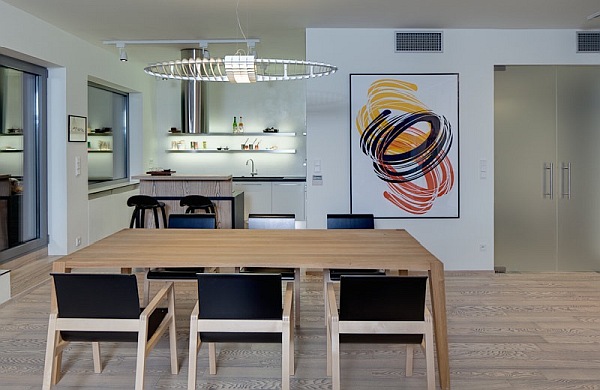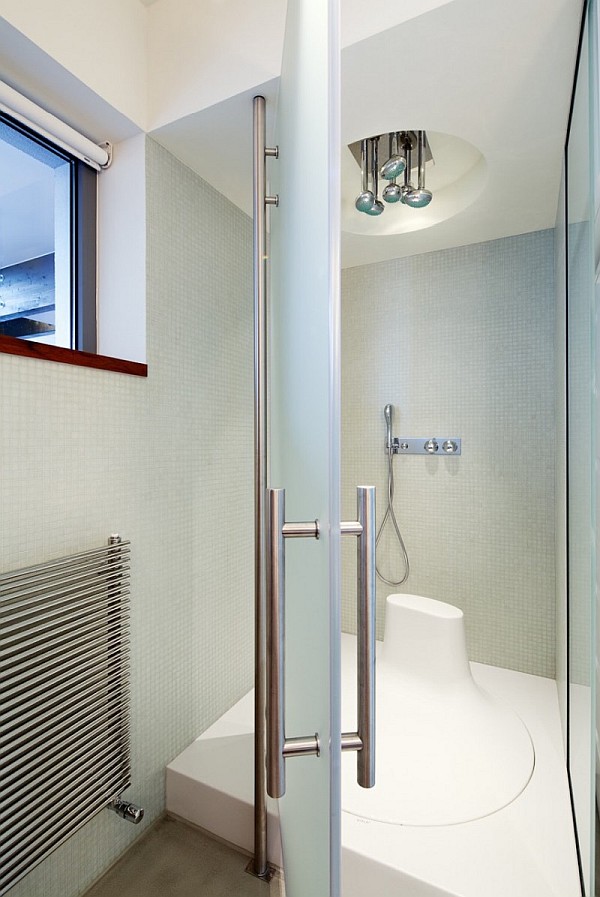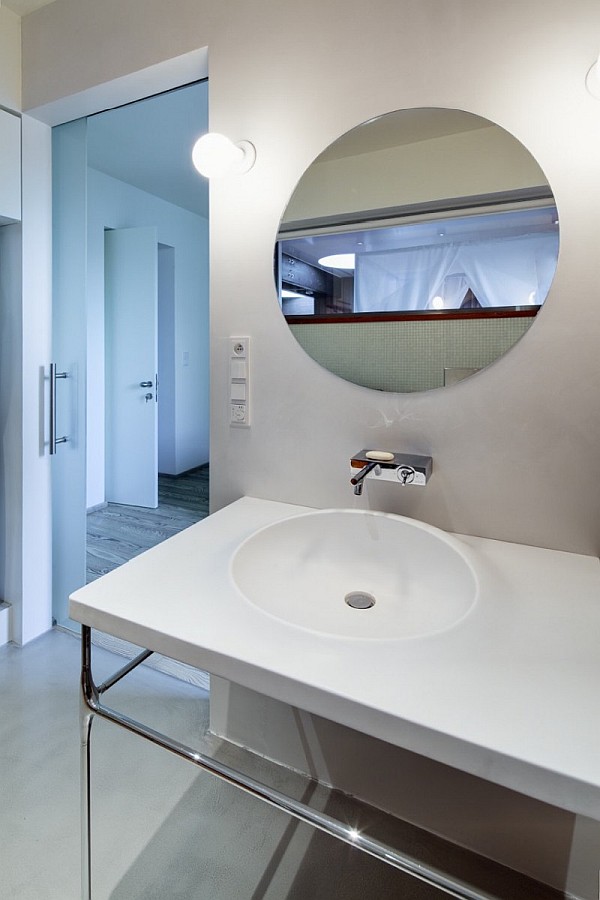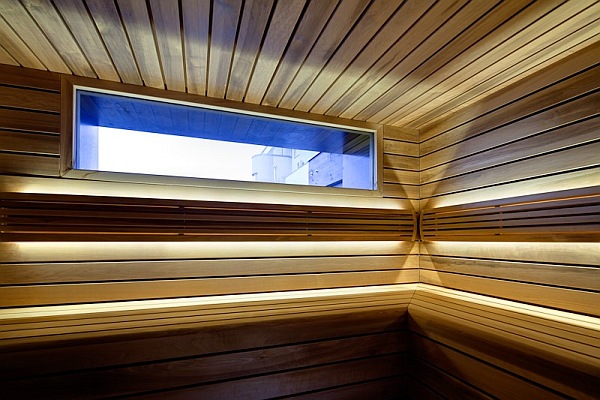 Photos by: Tomáš Soucek