Located in a vast greenish wet land, Horizon is a condominium in the Semiahmoo region that stands tall akin to a brilliant eye catcher. These houses are superior in architecture and construction, and location is really vibrant and rich with raw scenery. The site is extended over an area of more than 150 acres, and is water bound. The lush green topography not only provides chillness, but offers peace of mind too. It's like ultimate destination, and you will definitely love it.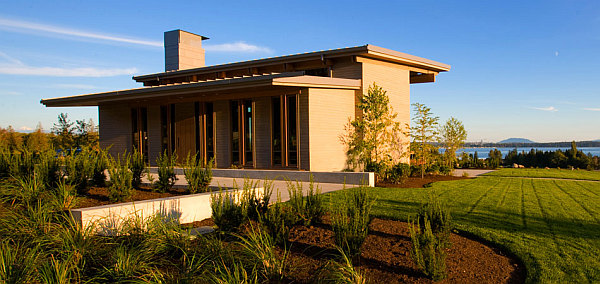 In the initial phase, the architects  from Scott Allen have completed 12 spectacular homes, all within 2000 square feet to 4000 square feet area. But the site could occupy as many as 75 residential sites.  The layout of the residences is marvelous as well as modest, and conforms to traditional Pacific design. All units exhibit an aesthetic outlook, and have been designed giving priority to utility.
The house is essentially simple, and glass doors and windows virtually blur differences between inside and outside. All units have been decorated with marvelous furniture and natural decorative items. Wooden floors, walls and pebbles on courtyard offers exquisite visual treat. Presentation center, Butterfly house, Gable house, Cascade house, Garden house, Visor house, Courtyard house, Pavillion house, Lantern house, Meadow house, are the various units featured in this tremendous project.